Getting the best Best Restaurant Marketing Ideas is a must for every business owner.
There are many ways to market your restaurant. Whether it's an auto shop, clothing store, or restaurant. If you are willing to invest some time and resources, the right business strategy for your business is waiting for you out there.
Food is one of the most common ways to connect with people… Everyone has to eat sometime, right?
Now all you need is a few tips on how to market your restaurant. Let us show you the most effective ideas for your business to get the customers it needs and be on its way to a successful future.
No matter what your business is, you need to have an online presence. That's why we have these tips on how to get your business open for e-business.
1. Use The Power Of Social Media
Nowadays, social media is one of the biggest platforms out there to advertise anything. Some of the most effective sites for restaurant marketing would be Instagram, Facebook, Twitter, Tumblr, YouTube, and similar sites, Posting mouth-watering pictures of some of the foods on your menu, can bring in lots of new customers.
Here, you'll find a post on Facebook from Yard House, showing off some of their yummy food.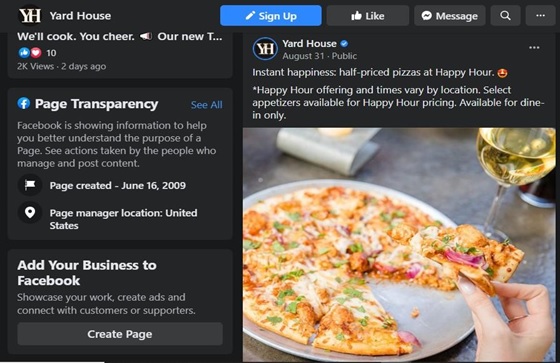 Don't forget to also include pictures of your customers enjoying their meals with friends, family, or whoever they might be dining with. It's nice to see what type of ambiance your restaurant has and helps potential customers feel that they need to dine at your place.
According to the book, "MKTG- Principles of Marketing" by Lamb, Hair, and McDaniel, your restaurant's social media objectives should be to  
Listen & Learn
Build relationships
Promote
Manage reputation
Improve service
The advantage of having a social account is that you can communicate with your customers/potential customers. It is important to give feedback as much as possible to show your customers that you care for them.
Being able to see what your customers are saying about your business (good or bad) is a great way to work on certain things or keep some things just as they are. It's a win/win for you and your customers.
Here is a screenshot of a local restaurant replying to a customer's bad experience at their place.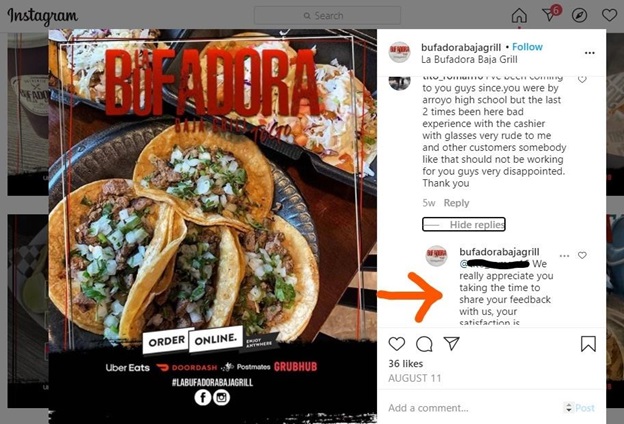 2. Seek Out To Social Influencers And Promoters

Social media influencers can reach a large group of people, so why not let them shout out your business for you? They have tons of followers who want to be part of what the person has experienced, especially if it was a great meal!
An article I read on Indoor Media talks about how followers of social media influencers can have a fear of missing out (FOMO). Therefore, they try the new product or restaurant because their favorite influencer said it was to die for.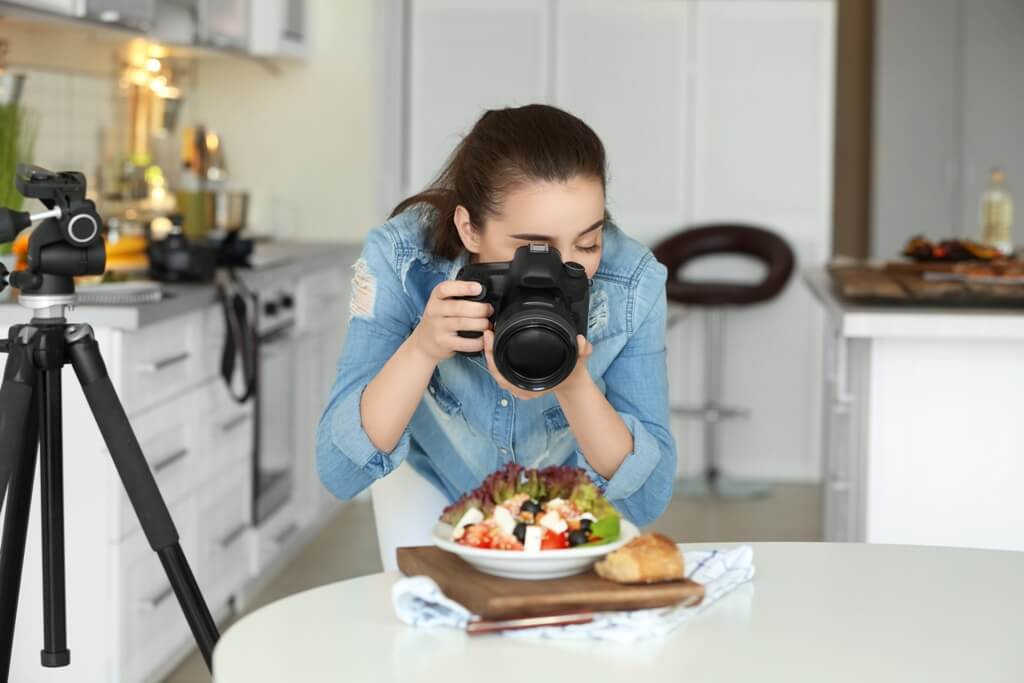 Adding photos to your marketing strategies is great, but how is the quality of the pictures you are posting? Sometimes it is best to splurge a bit and hire a professional to do what they do best.
If you're posting low-quality pictures to your ads, the food may not be as appealing as it is in person. So, don't be afraid to spend a little extra on this as it will most certainly pay off in the future.
In the times we live in today, people tend to be more visual than anything else. So, if you have a professional photographer take shots of your best dishes, you will make mouths water and want to dine at your place!
4. Create A Quality Website
Having a website and/or landing page is important if you are going to market your restaurant on the World Wide Web. Make sure that when creating this website, it is mobile friendly. Most people who are looking for a place to eat are on their phones, so the website must be compatible with phone use and easy to navigate.
This is also where your professional photos can come in to play. The pictures are what is going to make a person want to eat at your restaurant. Don't forget to include the contact information for your restaurant and have a link ready for driving directions to get there.
One of the upsides of having a website is that your web page will be open 24 hours a day, 7 days a week. Most likely your restaurant will be closed during certain hours, so since your web page never sleeps, people still have the option of stopping by to see what you have to offer.
I also read an article on DreamHost that creating a website is a great opportunity for you to advertise for available positions.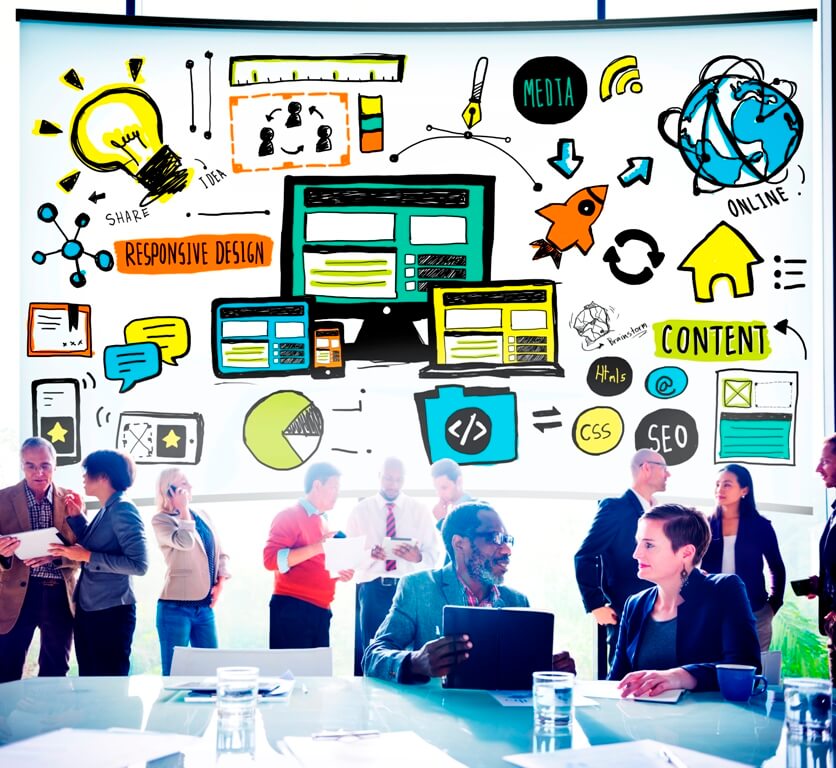 Yelp is a great way to market your business and be able to see what your customers are saying about your business. It also allows you to communicate with your happy customers and not-so-happy customers, so you see where you can improve some aspects of your business.
According to socialmediaexaminer.com, you should also see what the competition's page looks like and get some ideas for your page. Add your professional photos here and make sure you add a link to your restaurant's website.
If you check out this article on Yelp, you can see why it would be beneficial for your business to have a page created for consumers to see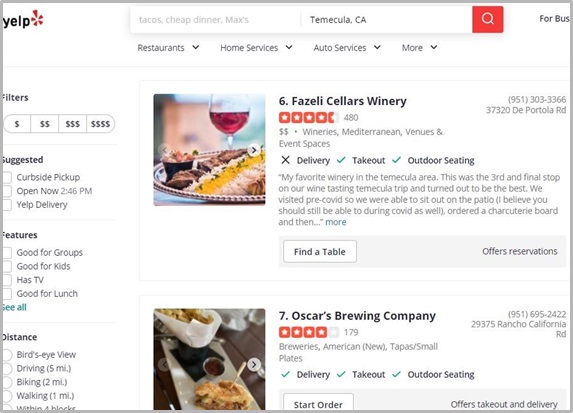 Not everything is about your online presence! For sure it is very important to be present on different media platforms. But also to be present in the neighborhood. After all, there is no business without customers.
Here are some ideas that can help your business to become an active member of your community.
6. Get Involved In The Community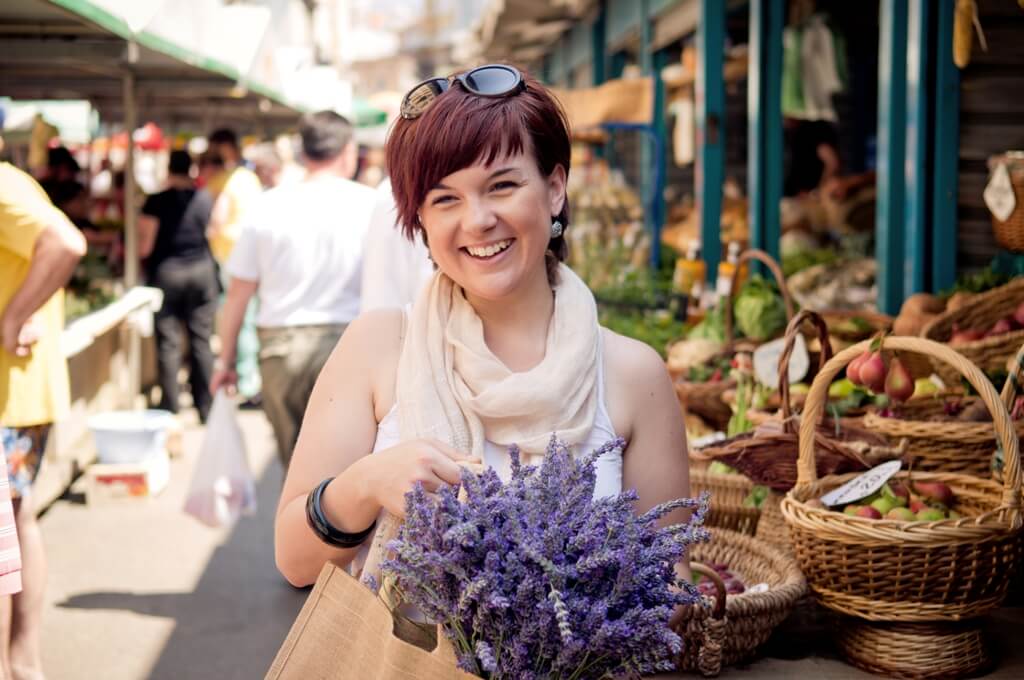 Sure, it's simple to start up a social media account and post some pictures, but involving your restaurant with the community helps you bring in, not only shoppers but potentially loyal customers.
Getting to know the people in your community can introduce you to some lifelong customers and friends. The people of your community are going to be a big part of your success as they will bring in more customers through word of mouth.
Handing out flyers for your restaurant which include discounts and/or coupons would be smart to do at these types of events. After all, you are there to market your restaurant and interact with your community.
Some places you can market your food would be
Festivals
Fairs
Special Events
School Events
Carnivals
Fundraisers
Launch Parties
Company Holiday Parties
7. Business Cards And Incentives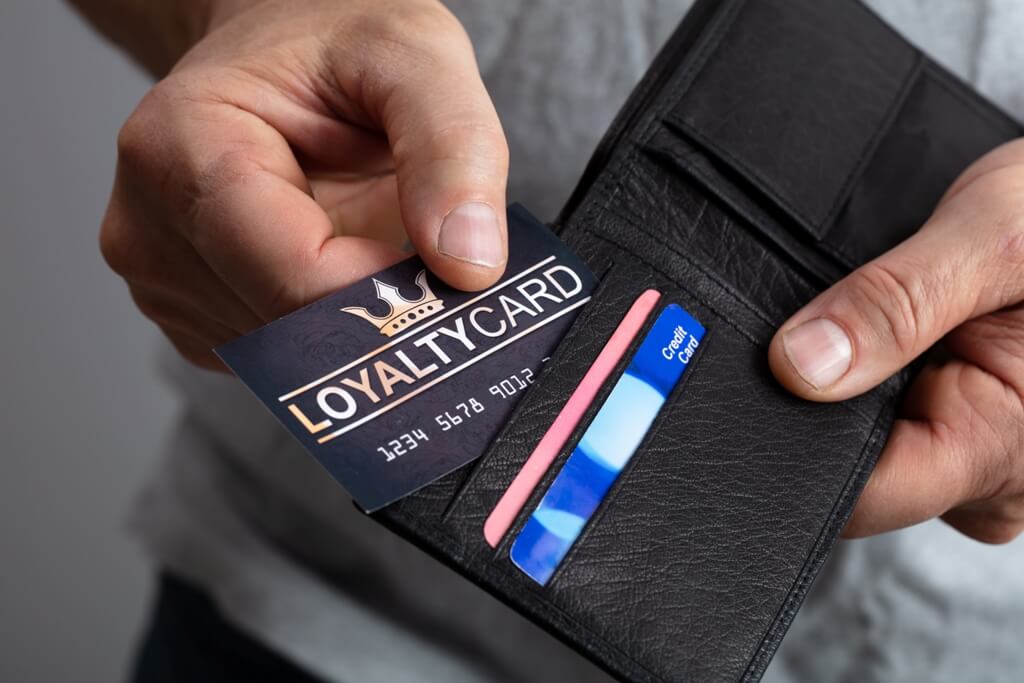 You want to create some nice cards to go along with your restaurant business. You could even include an incentive on the card to bring customers in and keep them coming in.
Some ideas could be to give a percentage off, BOGO, points per visit, happy hour, lunch specials, and other incentives that will bring new and frequent customers.
According to this video I watched about marketing tips from Union Square Advertising, meal deals can boost your customer base. Especially during the pandemic and people staying home for dinner, not being able to eat out for one reason or another.
Large families love these deals because they feed the whole family, without having to pay an arm and a leg for it. They will be sure to think of your restaurant when looking for a family meal deal.
8. Provide Great Customer Service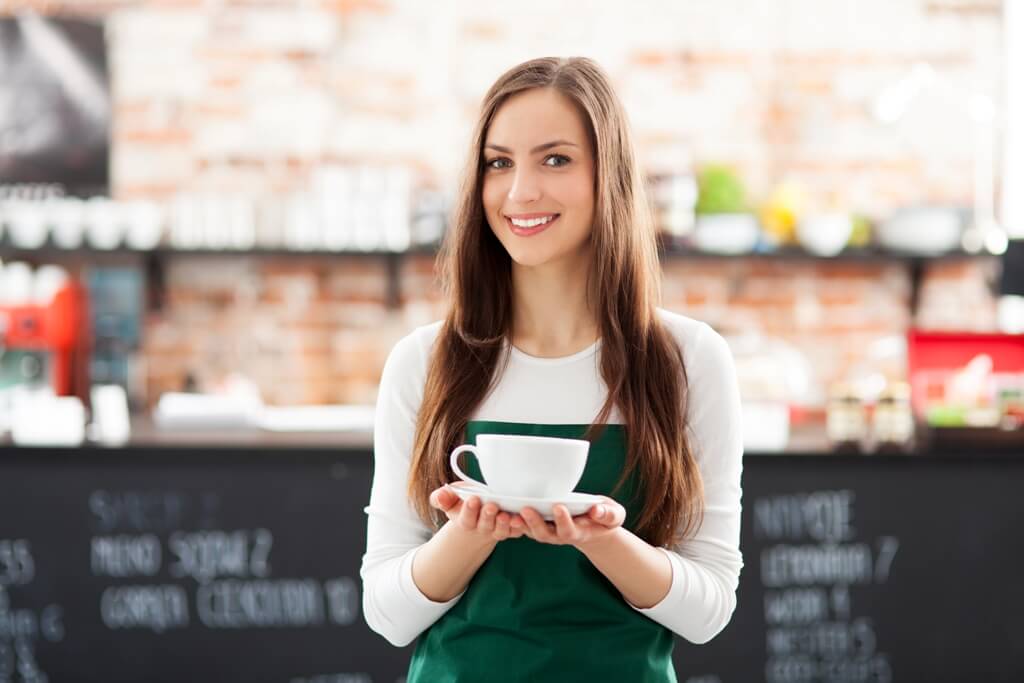 Customer service is by far one of the most important elements of a successful business. Showing your customers that they are valuable to you can make a great impact on them.
When a restaurant provides me with outstanding food and service, I am highly likely to refer my friends and family. Delicious food and amazing hospitality make people feel welcomed and will come back for more in the future.
For example, my husband and I dined at a local sit-down restaurant and he ordered a steak done medium-well. Halfway through his steak, the center of it was cold, like really cold. We told the waitress and she couldn't be more sympathetic toward the situation. She then had the cook make him a whole new plate and included a free dessert for us both. On top of that, she didn't even charge us for his meal because she felt so bad.
It's the way she handled the situation with her amazing customer service skills that will keep us coming back to this restaurant. Even though the food should have never been cold for him, she still went above and beyond to keep us comfortable.
Some helpful ways of giving great customer service would be to.
Greet all customers as they enter the building
Use the customer's name, if at all possible
Be attentive
At the end of their visit, be sure to thank them and invite them back soon
There's a great read on The Balance MB that shows you awesome ways to provide your customers with exceptional service.
* If you don't show your clients that they matter to you, then another restaurant business will.
9. Provide Great Customer Service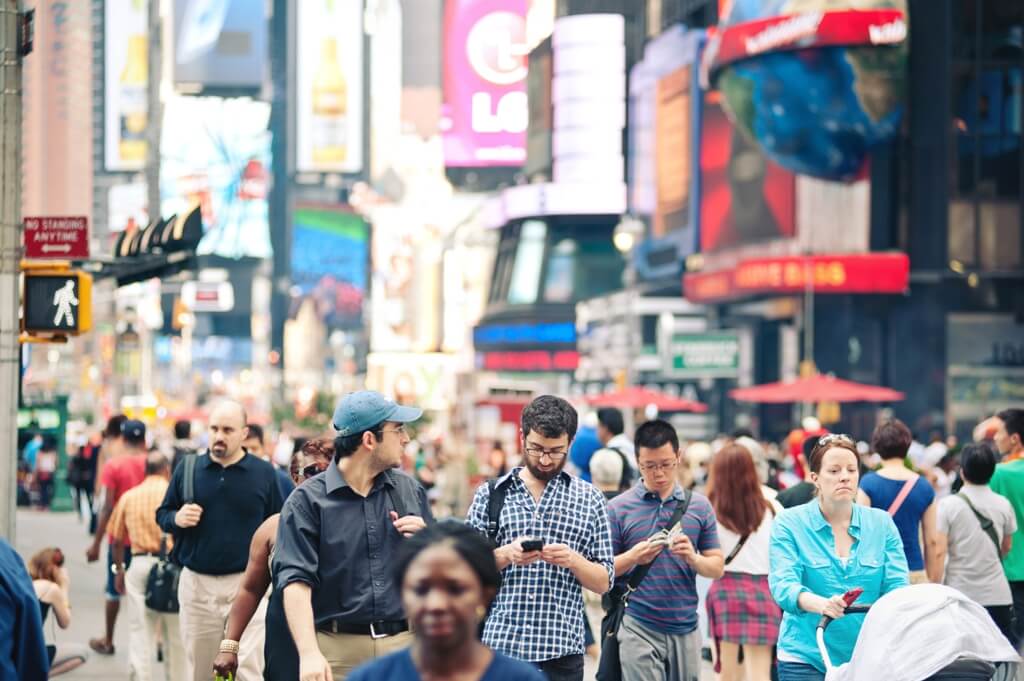 Seems like putting some signs up around town might not help you boost your customers, but it does! And the best part of it is that it is cost-effective!
Include a couple of scrumptious photos in your advertisement. Sign twirlers on the corner of your business street to let people know that you are there, waiting to serve them the best meal they've ever had.
A lot of times high school students who are looking to make money to go to the movies or hang out at the mall would enjoy standing at the end of a street sign twirling. Some of them even have some pretty good moves doing it.
Other forms of public advertising would be
Ads painted on company cars
Buses
Billboards
Mini signs at the mall
Signs in sports arenas
Giant inflatables
This gives your potential customer insight into your deals and what type of food you are cooking up!
There are so many ways to advertise your business to catch thousands of eyes. You just have to figure out what you believe is best for you and your business.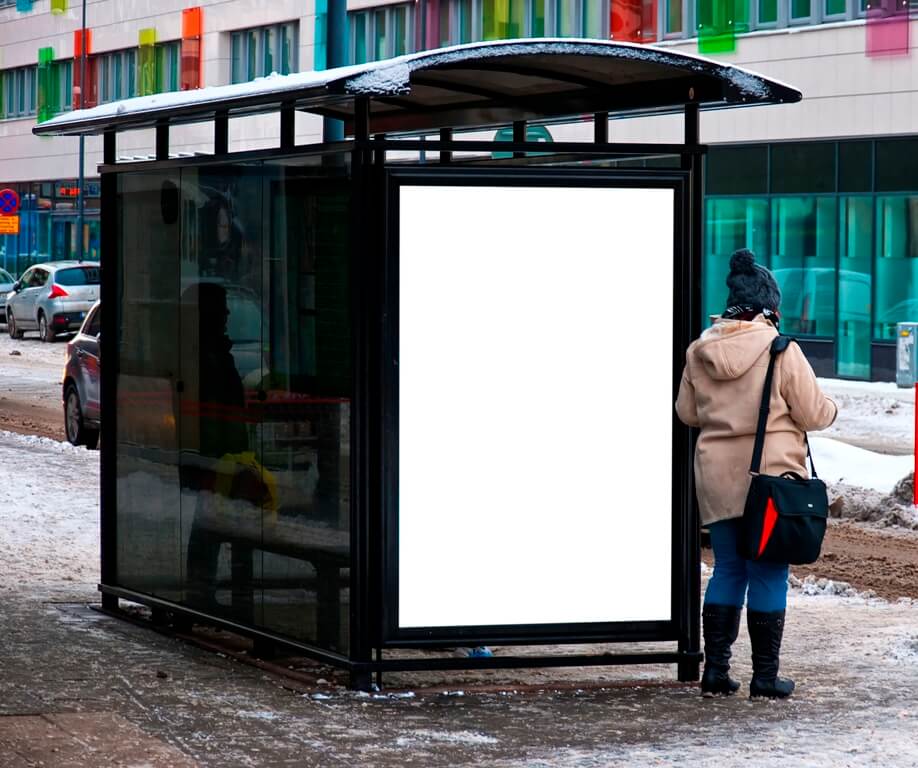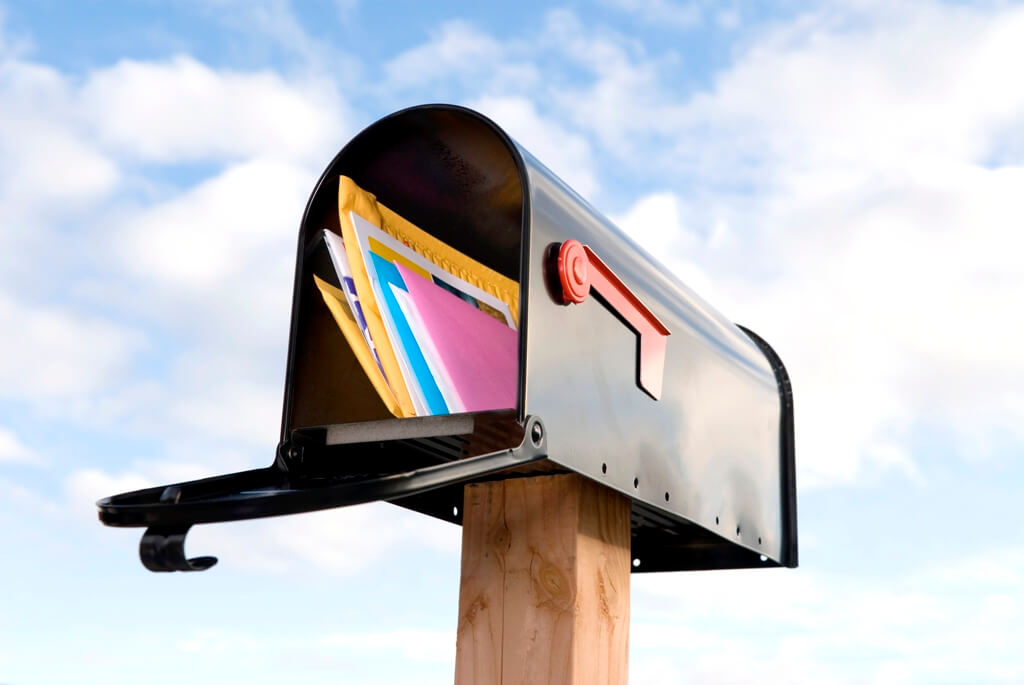 Direct mail advertising works wonders, especially if you include special discounts and freebies. One of the best parts of this is that they are easy to roll out.
This can also be a chance for you to include your family meal deals or daily deals for your customers to take advantage of.
There is a pizza spot by my house and they always send me coupons for meal deals and they continue to get my business because of their great deals and amazing food.
Coupons and deals entice people to eat at that restaurant because they won't only get a good meal. But they will save money by doing it.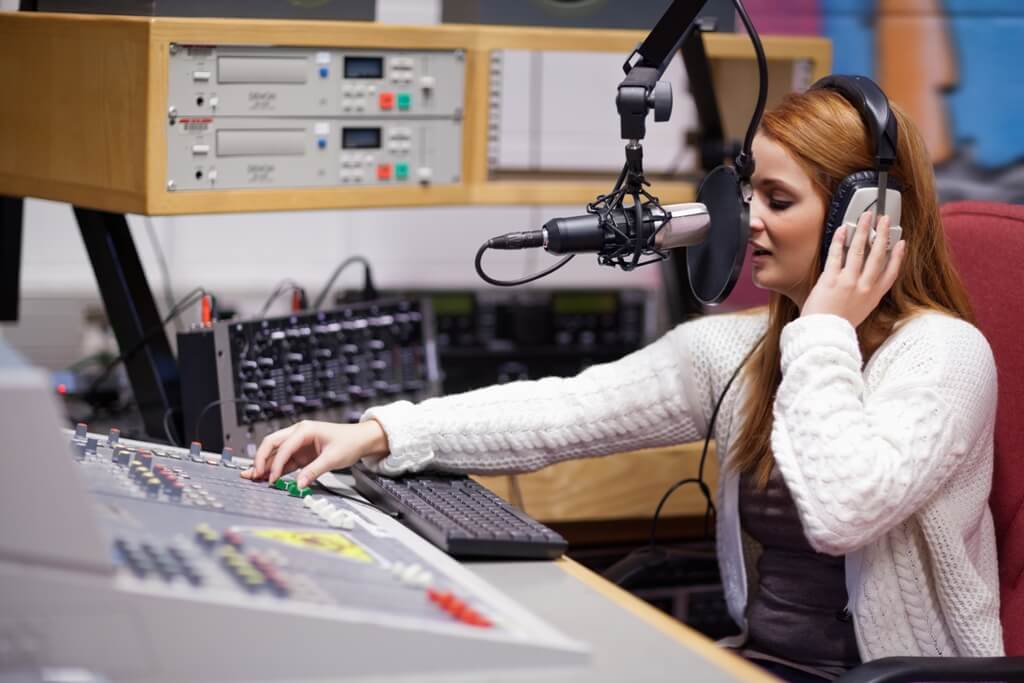 If you can, getting your business on a local radio commercial is a great option!
You can reach thousands of local customers
It is a low-cost solution
can be scheduled on short notice
It reaches a large out-of-home audience
Radio commercials might sound a little outdated, but it helps with a restaurant marketing. There are thousands of commuters who spend hours on the road, on their way to work or school.
Give them something that will want them to come in for a quick bite before work, during lunch, or dinner for the family after work.
This would also be a great time to introduce a deal for listeners. For example, "If you mention this commercial, you will get a free taco", or something along those lines to reel them in.
You would have to contemplate who your target audience would be. There are many different groups of people who listen to different stations. Younger people would most likely listen to pop/hip-hop. Older would be classic rock and oldies.
You can even consider a Spanish station if you have a Latin/Hispanic type food restaurant. In the end, that is completely up to you where you want your commercials heard.
12. Partnering With A Delivery Company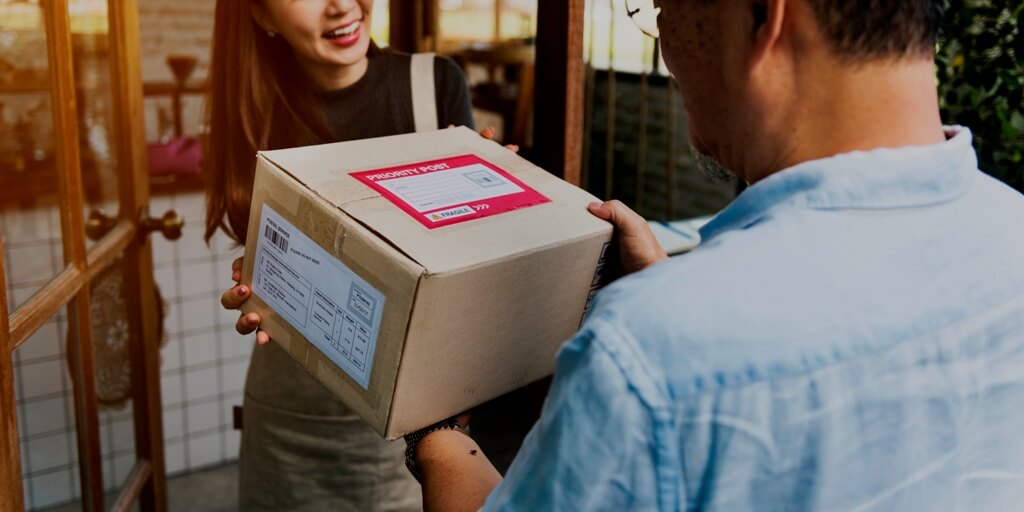 Most consumers in this day and age, have their food delivered to them. So many people are now working from home or just don't have time to pick up lunch or dinner, so they pay someone else to do it for them.
That's where your restaurant could receive more business. Some of the delivery services out there to help market your restaurant are DoorDash, Postmates, Uber Eats, and Grub Hub.
The way they help your business get more exposure is when customers log in to their site and look for a certain food to eat. Your restaurant then pops up on their search along with a picture of the food you offer at your place of business.
13. Build Relationships With Local Businesses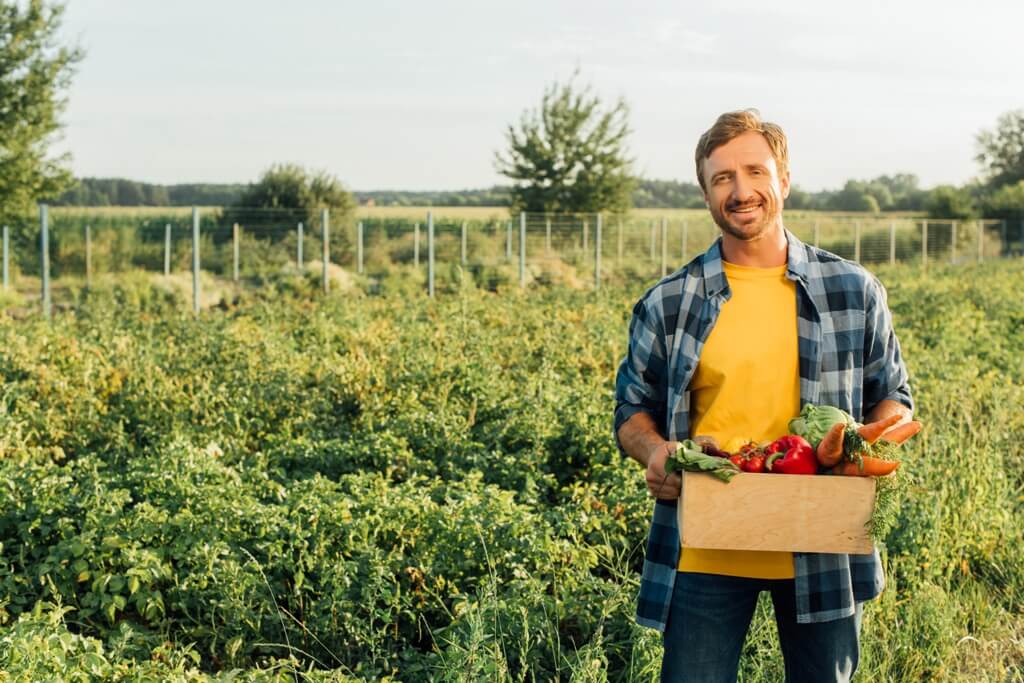 Having so many other businesses around you can be used to your advantage!
You can bring in some coupons and a menu for them and their employees. This way they can come in for lunch or break and when one of their customers asks about a good local restaurant, they can recommend yours and vice versa.
A great business is always willing to help out the businesses around them because it's good for both of them.
So, next time you see the owner of the business down the street or in the plaza, make sure to chat it up with them to build that relationship and bring in more customers for the both of you.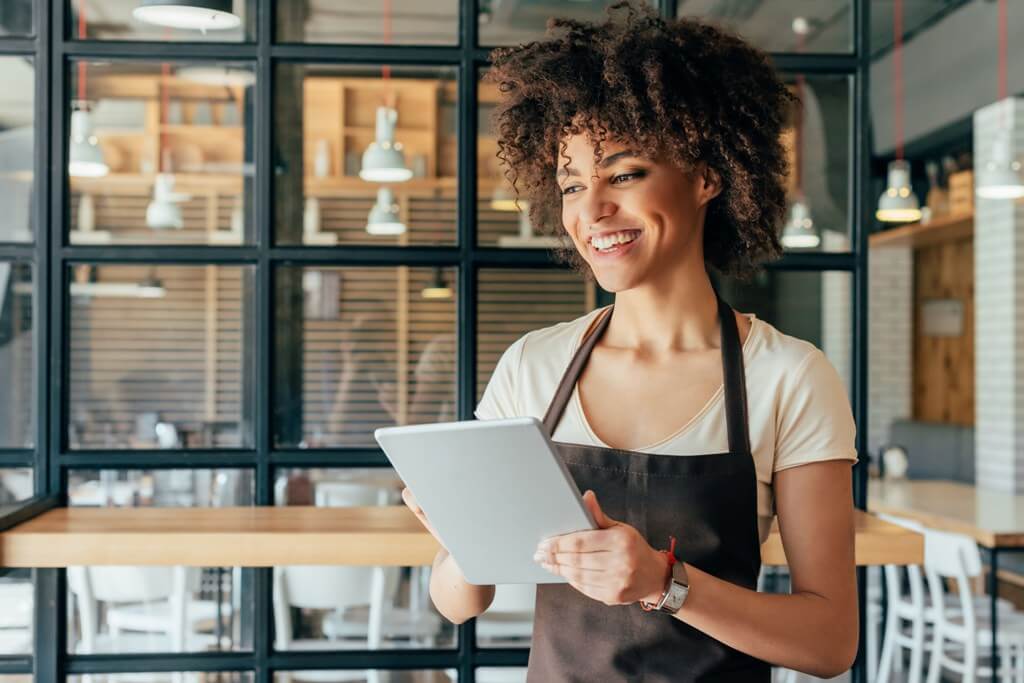 Sometimes the real world merges with the digital one. Using this type of campaign can help you get local exposure, and even give you some media attention.
Create an instagrammable corner in your business and encourage your customers to share their photos and tag your place.
Finally, give those customers special offers, off-menu dishes or any other benefit. You don't even have to spend money on it!
15. Mailing List-Only Offers
Send Limited offer-coupons to your mailing list and tell them this is an exclusive offer for them. This type of promos let you know if your mailing (or any other) channel is bringing enough ROI.
16. Random Acts Of Gratitude
Check periodically your social platforms and spot your fans with the most followers. Next time you see one of them at your place, give them a VIP card, or a special dish inspired by them. Chances are they will share that with their followers, giving you more exposure.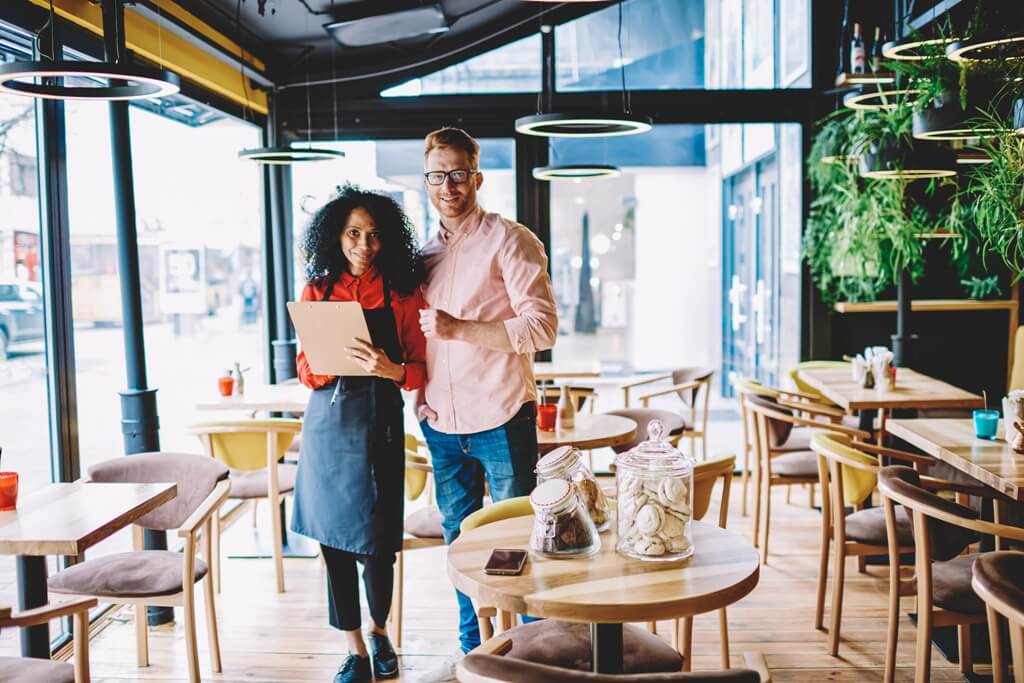 So now that you have these awesome tips for restaurant marketing, it's up to you to choose where to start. It will be quite the journey, but these helpful ideas, it will make your marketing ride a smoother one.
Is there a simple way that you know of to market restaurants? Let us know in the comments! And all the luck to you and your restaurant business!