Get More Construction Clients For Your Business
To get more construction customers, you need to create a system that continually generates new clients is one of the most important steps in growing your business. This can be especially true for many contractors because once you finish a project you'll want to keep your staff working. But how do you keep the leads coming in? There are a few things you can do to help keep these leads streaming into your business. The following 7 ways of generating construction, leads can help you get started.
Step 1) Make Sure Your Website Looks Professional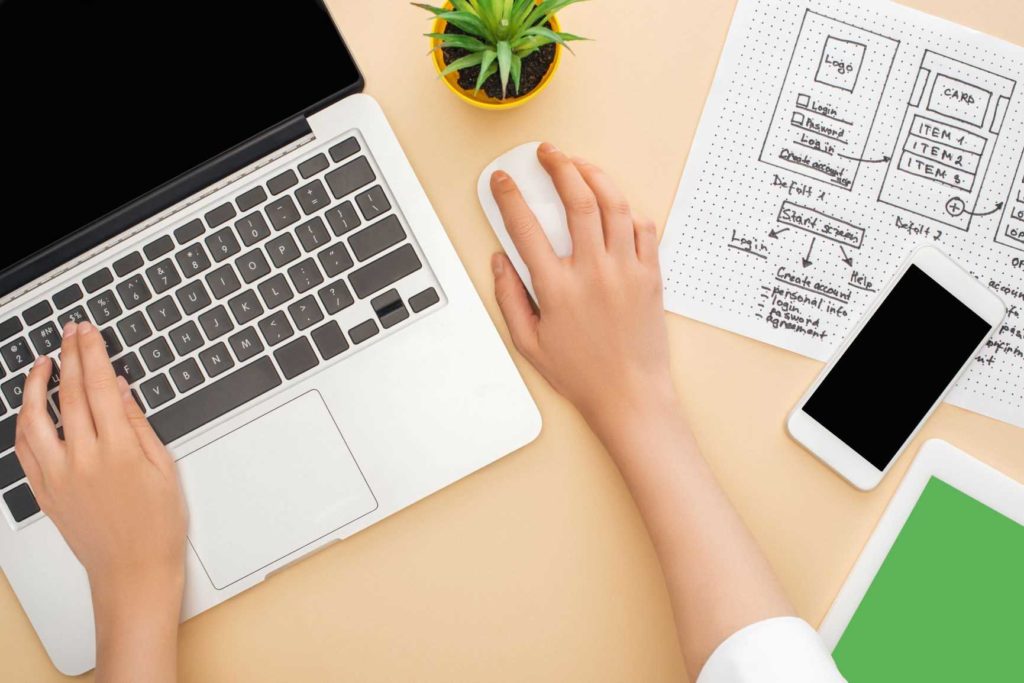 A professional looking website can make or break your relationship with potential clients within the first few seconds of them arriving on your construction business's landing page. If your website is appealing to the viewer, they are more likely to spend more time on your site. This leads to them learning more about you, your company, and your abilities, and possibly hiring you for their next project. The way your website looks also influences the way customers see your business. If it is professional looking and well maintained, they will have a much more positive view of your business and have higher expectations for success. Here is a quick checklist of some of the most important elements that your website should have:
1. Do you have recent testimonials of your construction clients on your website?
When you say that your services are great, then it's expected that you would say that. However, when you have real testimonials from actual clients that you have helped, then it will make a huge difference in the credibility of your services.
2. Is my website mobile and tablet friendly?
More than 80% of all searches done online today in the USA are being done through mobile devices.
3. Is my website secure?
Your website must have an SSL certificate, your plugins must be up to date, and you should be running the latest version of your website platform to avoid getting hacked.
4. Does my website have a call to action to gain more construction clients?
After lots of trial and error, we've learned that when you include a "Get Started Today" button on your website will get higher click through rates.
5. Does my website have stock photos or real pictures of my projects?
According to Backlinko, your website is likely to rank higher if it has real pictures instead of stock photo images. You should make it a habit to always take pictures of all your projects. This way your website stays fresh and reflects your actual work.
6. Does my website include my certifications?
If you are SBA certified, NUCOR certified, STAR Building System certified, or have any certifications, then these logos should be clearly displayed. This way potential customers can clearly see that you qualify for their projects.
7. Does my website load fast on mobile devices?
If your website doesn't load under 3 to 5 seconds on mobile devices, then your bounce rate will increase and you'll lose ranking on Google. Moreover, people will likely not want to visit your site because it takes too long to load. Here is a good tool to help you check the speed on your website https://developers.google.com/speed/pagespeed/insights/. To get our complete 67 web design checklist, then please call us at 559-553-5000 or contact us today.
Step 2) Make Your Business More Visible Online To Land More Construction Clients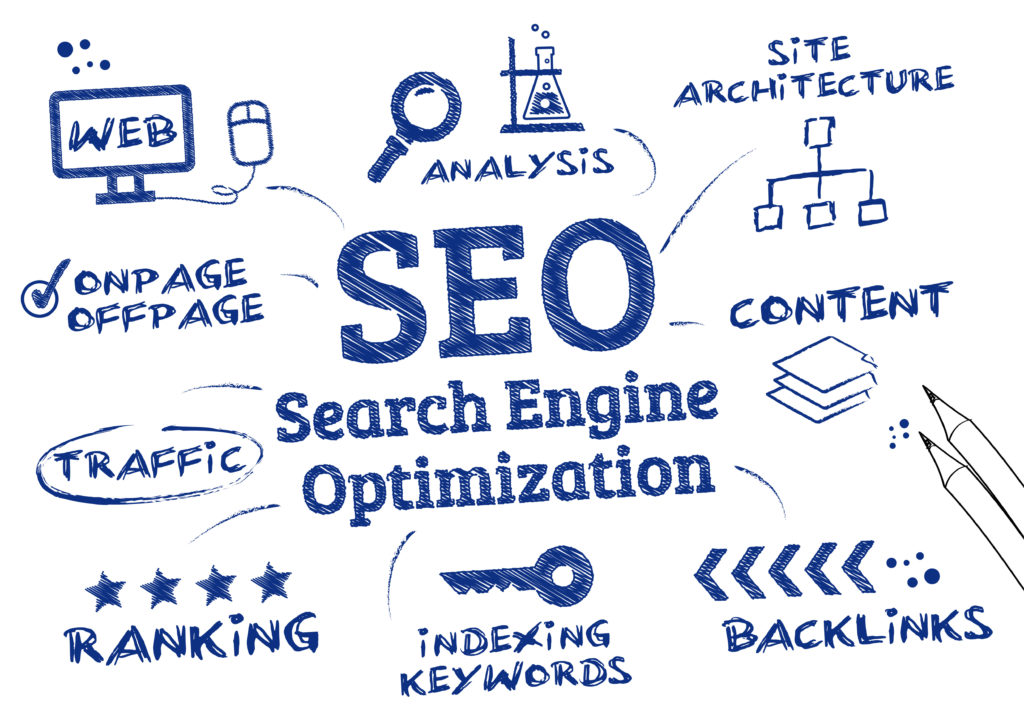 Another important thing to do is to make sure your construction company is seen by more potential customers who are actively looking for your services. One of the best ways to accomplish that is to show you up on Google for keywords that show an intention to buy. For
example, a keyword like "contractor near me" is more likely to get you business versus "role of the contractor". There are thousands of keywords that are related to the keyword contractor. You'll want to follow the steps below to ensure you get the maximum results from your search engine optimization efforts:
1) Keyword Research
You can use tools like Google Keyword Planner to find out what keywords are being used to find people like you in your industry. Once you have a list of possible keywords, then you'll want to filter out the keywords that don't show an intention to buy.
2) Keyword Competition
You might be tempted to go after keywords that are in high volume. However, this can be a serious mistake, because sometimes certain keywords are so competitive that it can take years before you begin to rank for them. Therefore, it would be better for you to
rank for keywords that are less competitive and have enough search volume. You can accomplish this by going to Ubbersuggest or KWFinder. These tools will help you narrow down the keywords that have enough search volume and don't have too much competition.
3) Keyword Focus
Now you'll want to create a dedicated page based on your keyword. For example, if your keyword is "Kitchen Remodel Contractor", then you'll want to create a web page that focuses on content that focuses on the keyword "Kitchen Remodel Contractor". This will let search engines know that your web page is a good match for that keyword. According to our own experience and many other SEO experts, it's best to write at least 1500 words. The more in-depth and detailed you talk about your focused keyword, then the more
likely you'll rank higher on the search engines. Google and other search engines look at what's called "dwell time". In other words, the longer someone stays on your website, then your web page is seen as more relevant to the searcher. Therefore, if you have enough content on your web page, then people are more likely to spend more time on that web page; as a result, this will increase your "dwell time' and increase your overall rankings.
4) Domain Authority
Your website can have a domain authority of anywhere from 0 to 100 with 100 being the best. You can check your domain authority by going to https://moz.com/domain-analysis. You have a better chance of ranking for your chosen keyword if you have higher domain authority than your competitor. So, how can you increase your domain authority? The best way to increase your domain authority is by having other high authorities and relevant websites create a link that goes to your website. To accomplish this, you'll need to create high-quality content that people will want to link to. If you can include an infographic and a video as part of your web page, then you'll increase the chances of getting a link that goes to your website. Finally, you'll want to reach out to any website owners and give them a reason to create a link that goes back to your website. This is a script you can use to send out to them:
Hello ____,
I noticed that you referenced an article that talked about "kitchen remodels". I recently wrote an article about "kitchen remodels". However, my article includes kitchen remodels that can be done under $5000 with many examples and an infographic. Here is the link to the article: yourdomain.com/example of a great article.
After reaching out to many people, then you'll be able to get them to share your article or web page on social media and
viralcontentbee.com. On viralcontentbee.com people can share your article for free as long as you can do the same for them. If you have a high-quality article or web page, then people are more likely to want to link back to you as well.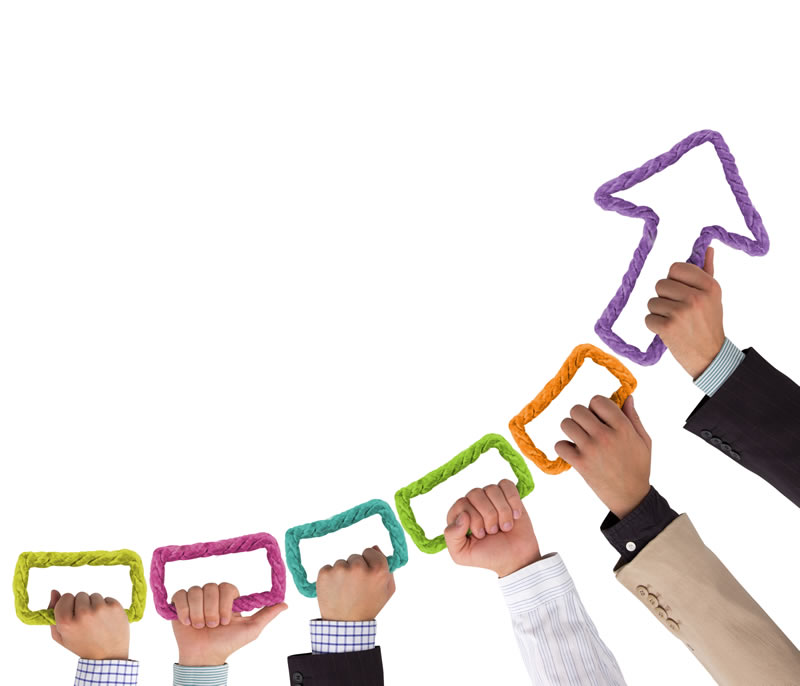 Here are some other ways to get people to link to your website:
1) Newspapers/Magazine 
You may also want to consider having your local newspaper or magazine write an article about your business. Just make sure that the newspaper or article creates a link that goes to your website.
2) Friends/Family
Ask your friends and or family members that own a website to link to yours.
3) Chamber of Commerce
Are you part of any associations? You'll want to make sure that those associations you are a part of mention your business on their website.
4) Local Directories
If you go to yext.com, then you can run a local scan on how often your business appears in the local directories. You'll want to make sure that the name, address, and phone number are consistent throughout all of the directories. Yext will want to charge you expensive yearly fees to fix your directories. However, we recommend that you get listed manually since many of these directories are free.
Does this entire process seem a little overwhelming? Call us today at 559-553-5000 and we'll handle this process for you.
Believe it or not, there are thousands of keywords that people use to find your service. is to make sure you have someone on your team doing search engine optimization (SEO). Some of the best leads you'll get will come from search engines. is a way to ensure you are getting the most out of your website's ranking in online search results which helps gain visibility for your business. How accurate your SEO is will determine how high your site ranks on search results pages it shows upon. If your site is higher on the search results page, customers are more likely to click on your website, giving you more opportunities to gain clients.
To use SEO successfully, you need to include keywords in your text you think people looking for services like yours may be used as search terms online. Keyword text can be in the body text of your website, or the titles of your web pages. The more relevant your keywords and the more the content from your site is linked through other sites online, the higher your site will rank on the search results page. Utilizing SEO correctly is an easy way to improve your ranking in organic search results.
1. Utilize Visual Content on Your Website and Social Media To Obtain Additional Construction Customers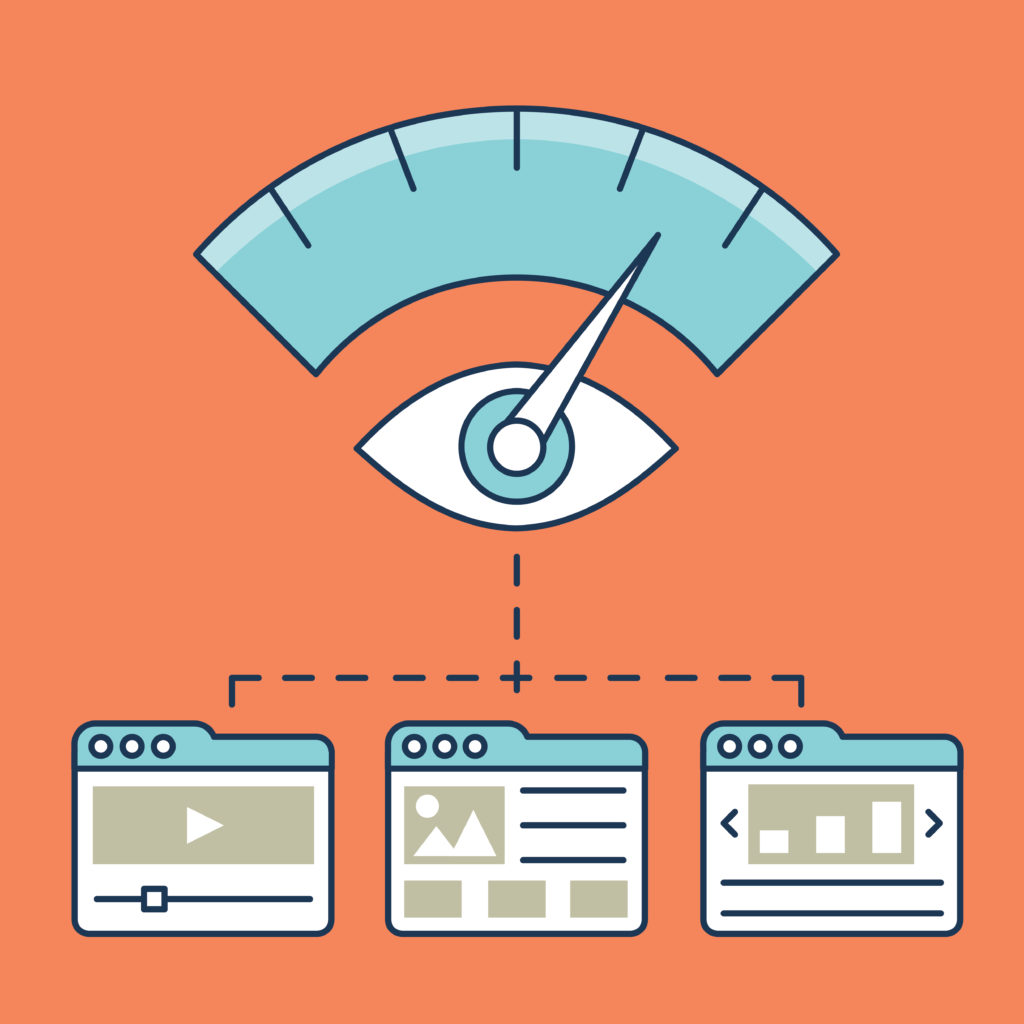 Visual content is one of the fastest ways to draw a customer's attention in marketing, especially with a trade like construction. However, there is a limited period to grab some one's attention. Usually, any content has about 8 seconds or less to get a viewer's attention. A visual element can get your message across much more easily than text ever could in that short amount of time. Customers also love to see what you can do and what better way to show them your construction skills than through a picture or video of your work? Before and after pictures are a great tool for showing customers what you can do. Pictures, in general, can be a powerful tool when converting potential clients into current customers. Let them see your skills. Whether they find it on your website or social media page, if a customer can visually see for themselves what you are capable of creating, they are more likely to trust you with their current and future construction projects.
Additionally, visuals are more interesting to look at than text and can be more interactive for the viewer. People look for the details in pictures. This is why having high-quality images is so important when marketing your business online; people will move on if the detail isn't there. Not to mention, if the image quality is not there, you cannot see all the hard work you put into your projects.
Visuals also get shared more often on social media than text-based posts do. No matter if it is an image or video, having your content shared more often online gets your social media pages or website more views, and with more people seeing your work and content, there are more potential customers at your fingertips.
2. PPC Ads for Contractors To Get More Construction Clients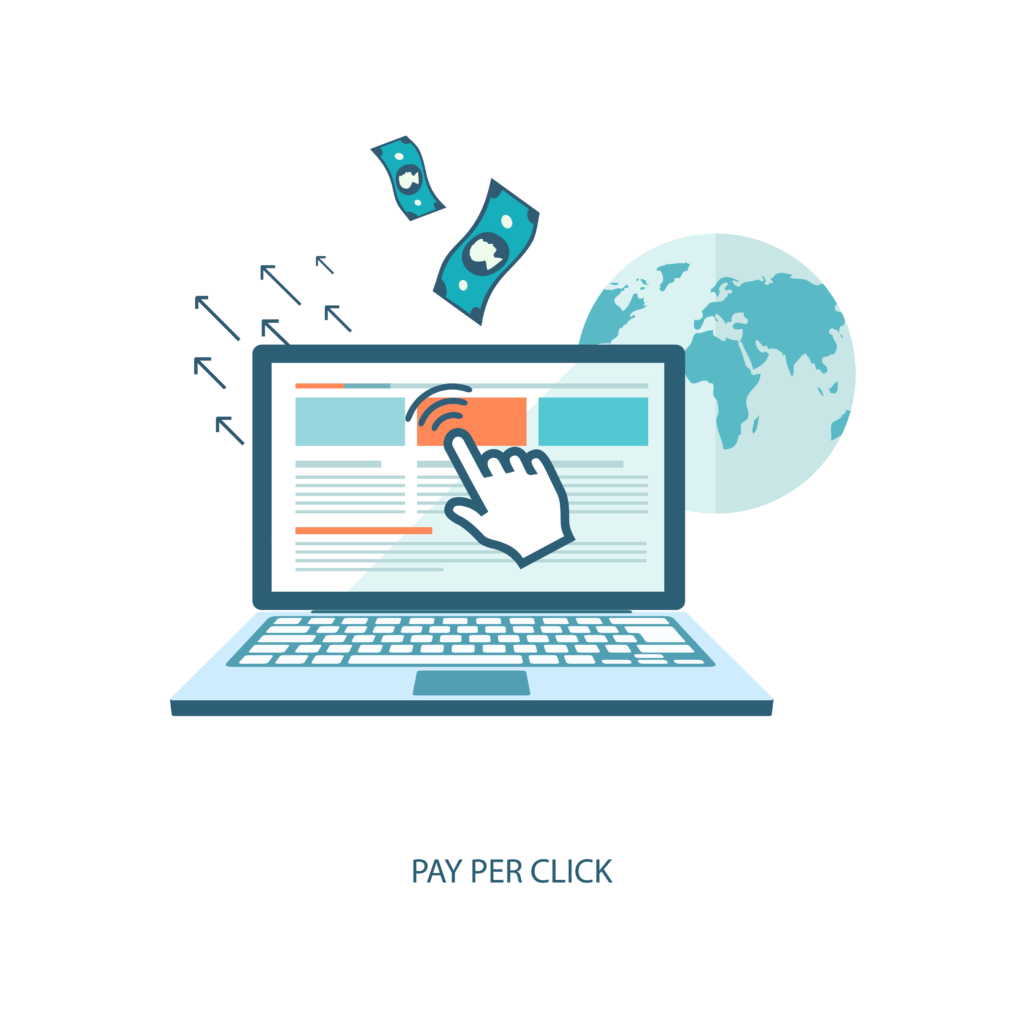 Search engine optimization is one of the best ways to get clients. However, you recently read it can be an exhausting process. We understand that you may not have time for all of that. Therefore, you may want to get on the first page of Google and other search engines by paying them. PPC ads are one of those options. PPC ads, or pay per click ads, are available through search engines. Pay per click ads works by having the business owner pay a predetermined price that is set by the business owner. If they click on your ad, then it will redirect the user to your website and you get traffic to your website. If you have a good website, then you will likely be
able to get your phone to ring to set up an estimate. The cost varies based on what keywords you are trying to rank for because you are entering a live bidding auction. Most contractors we work with pay an average of $1.50 to $5.00 per click. So, let's say you have a budget of $500/month and your average cost per click is $3.00, then this means you can expect to get at least 166 visitors to your website. The number of clients you can generate from these 166 visitors can vary depending on the quality of your website and what systems you have in place after they call you.
3. Take Advantage of Your Social Media Pages To Maximize Outreach of Consumers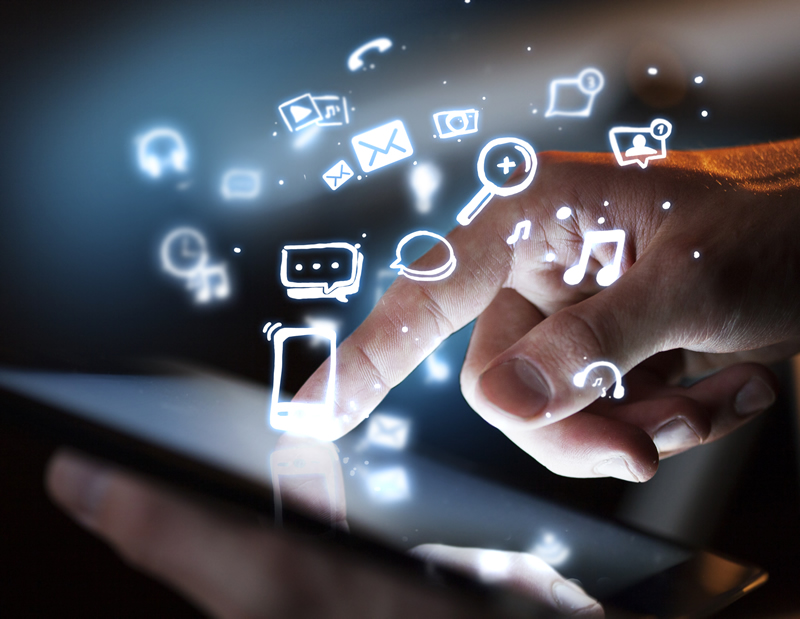 Social media can be very useful in generating new construction customers. You can interact with them on a personal level and make new connections. You can connect with not only new customers but other business owners in your area as well. It can open up your business to a whole new market of customers and make it easier for more customers to find your business.
Your social media pages are an easy way for customers to get to know your business and interact with you. You can let them know what your business is all about and respond to any questions or comments customers may have. If you are willing to interact with and have conversations with customers, they will have more trust in you and your company.
Social media is a good way to connect with other local businesses that may be willing to refer customers to you if you are willing to return the favor, too. Even something as simple as a shoutout on another business's page can give you exposure to a whole new group of customers you may not have reached otherwise.
4. Start a Referral Program To Increase Your Construction Clients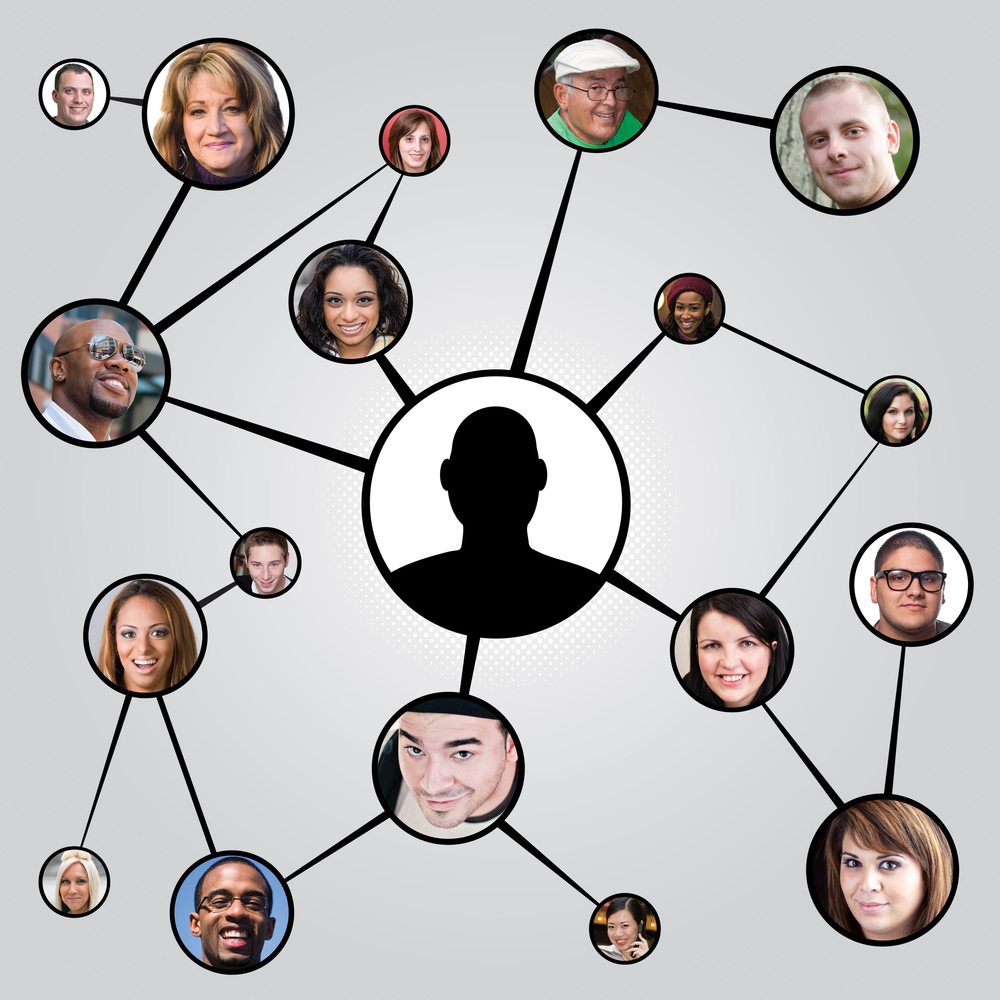 Satisfied customers are one of your biggest assets when it comes to finding more construction leads, so having a referral program is a great idea. This is one of the most inexpensive ways to get more leads as well. If a customer is happy with your work, they most likely will also want to help you succeed; this is the best time for you to ask for a referral.
There are a few ways to utilize a referral system. There is always the traditional way of calling and talking to your previous clients and this can be a very successful technique but can take some time. There are other options you can take advantage of that help reduce that time. Add a referral page to your website to make it easy for your customers to refer their friends and family. You can add the link to emails as a little reminder you are always open to having your customers refer others to you.
A good way to get people motivated to refer others to you is to offer little rewards for them doing so. For the customers that refer another to you, you can do a small discount for them on either a current or future project after referring so many customers to you. For new customers, you can offer things like a free estimate or a discount on the project they are starting with you. Little things like this can go a long way in showing customers you care about and appreciate them.
5. Keep in Contact To Recieve More Construction Clients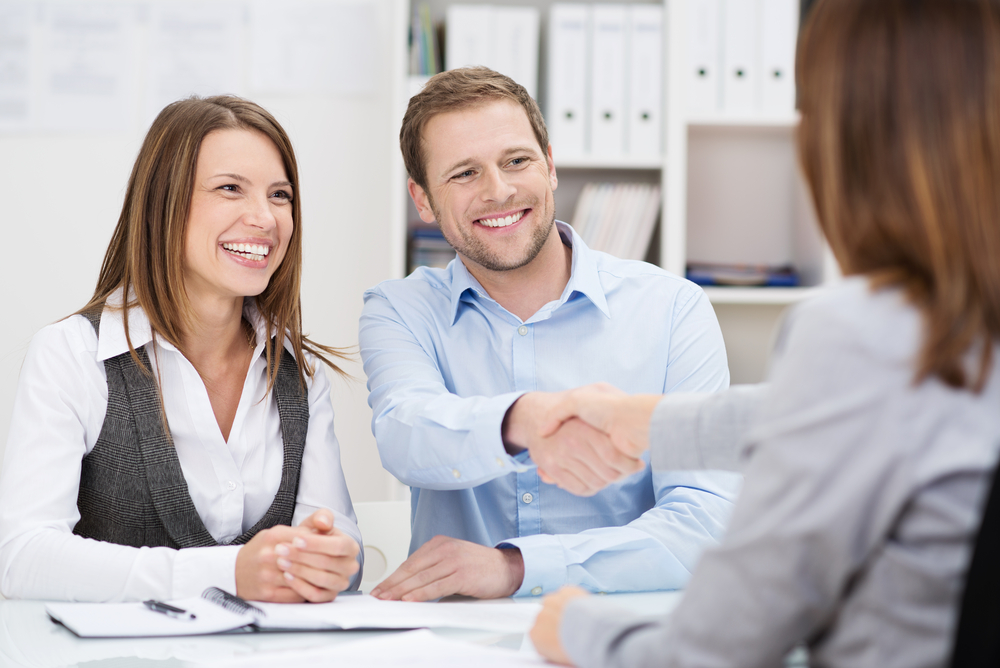 Possibly the most important part of getting and keeping customers for any business, do not forget to stay in contact with both the clients you have previously helped and any leads you receive. If you keep in contact, a customer is more likely to think of you when they require the services you provide. Keeping in contact with customers is also a way of giving your clients excellent customer service, which in itself will help you generate new clients.
There are a few good reasons to stay in touch with your customers you have completed projects for. First off, sometimes customers do need services from you again but had not gotten the chance to contact you. People get busy and things get pushed out farther then they expected. Give them a call and let them know you are there when they need you and they might end up telling you they have another construction project in mind for you already. Another thing you can do see if they have anyone that might be wanting to start a construction project you could help with. Some customers do not even think about referring you to others until they are asked.
After you do have a lead or referral, you need to be sure to contact them as well. This is a way for you to introduce yourself and to let them know you heard they may be needing help with their project. Letting a customer know you were thinking about them gives the customer more trust in you and your ability to guide them on what will be right for their needs when it comes down to getting the construction work they need completing.
By using the suggestions above to help generate leads, you will open up the doors to more projects for your business in the future and keep your customers coming back. Keep your content engaging and interactive to keep the conversation going with your customers.  Keeping the communication between business and customers will help build the trust your customers have in your company and lead to them trusting your judgment with their next construction project. But, how do you get started and make sure you get the most out of it?
By following the items mentioned above you will be able to get more construction clients. We can help you through the process. We have been helping businesses with their online marketing since 2008 and can help your business too. Give us a call at (559) 553-5000, or do a live chat with us now by clicking on the chat feature to the right.
 If you enjoyed reading this blog article, the make sure to  Top 12 Mistakes Contractors Make When Selling Their Services
Summary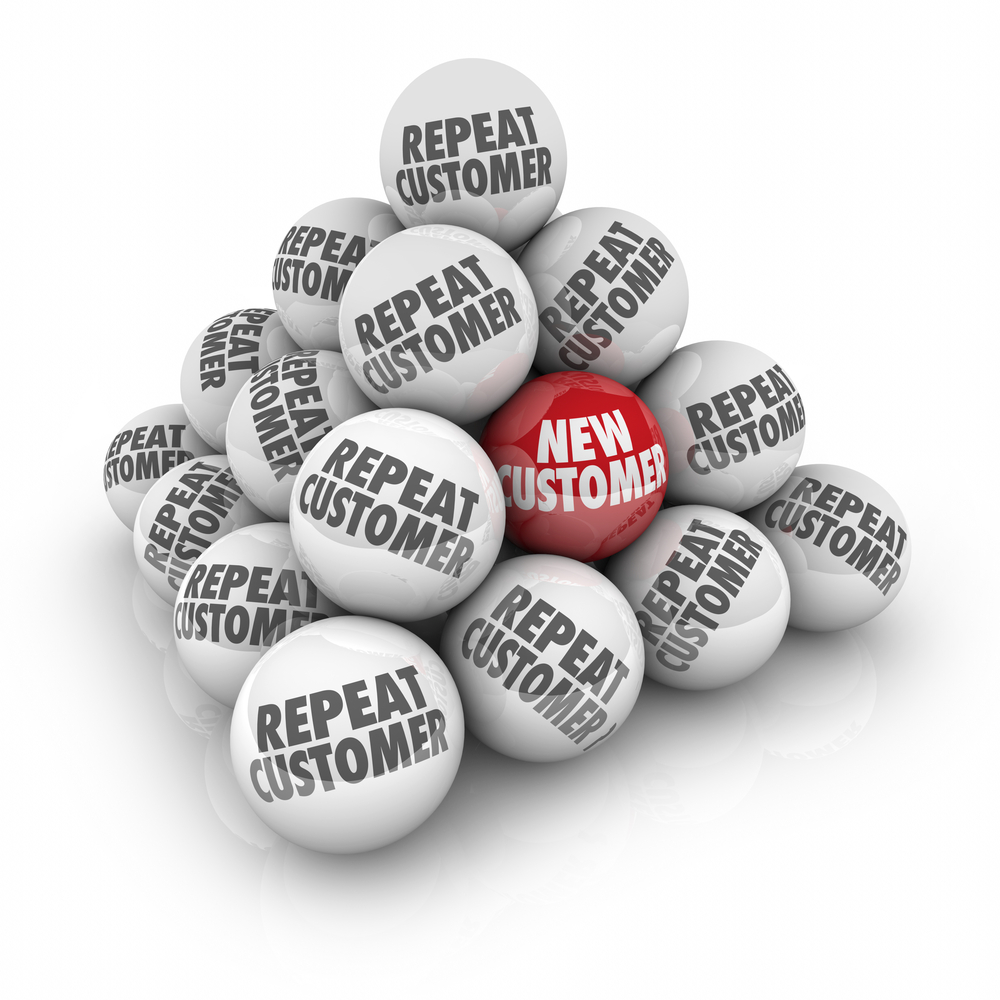 Article Name
How to Get More Construction Clients
Description
To get more construction customers, you need to create a system that continually generates new clients is one of the most important steps in growing your business. This can be especially true for many contractors because once you finish a project you'll want to keep your staff working. But how do you keep the leads coming in? There are a few things you can do to help keep these leads streaming into your business. The following 7 ways of generating construction, leads can help you get started.
Author
Salvador Mendez and Luis Chavez
Publisher Name
Publisher Logo