So, you want to know how to sell Real Estate on social media? You're in the right place!
Social networks have become part of the daily life of most people. So much that today we review our profiles almost routinely. That's why it is a great alternative to promote your company regardless of whether it is well established, or if it is a company that is still growing.
For this reason, social media has become an indispensable channel for the business world. It is in your best interest to have the best real estate marketing strategies for your platforms.
The Power Of Social Media In Numbers
Globally, there are more than 3 billion active users on social networks; In the United States, 68% of Americans regularly visit Facebook and 73% visit YouTube.
Increasingly, real estate agents are turning to Instagram, Twitter, Facebook, and more to connect with potential property buyers. A recent survey of marketers found that social media marketing is considered the most effective tactic for reaching customers, and the National Association of Realtors offers comprehensive guides to social media best practices for agents.
Here is the summary of the statistics on the use of social networks
Facebook is considered the most popular social media platform
90.4% of Millennials, 77.5% of Generation X, and 48.2% of Baby Boomers are active users of at least one social network
2 hours 22 minutes a day is the average time of use of social networks and online messaging
73% of marketers believe that social media marketing has been "somewhat effective" or "very effective" for their business
54% of social browsers use social media to search for products
71% of consumers who have had a positive experience with a brand on social media will likely recommend it to their friends and family
49% of consumers trust the recommendations of influencers on social networks
91% of all social media users access social channels through their mobile devices
How To Choose Between Facebook, Instagram, And Other Platforms?
Each Social Network has an objective and a form of use. The trend is for users to participate in more than one network. The use of hashtags or keywords is becoming increasingly fashionable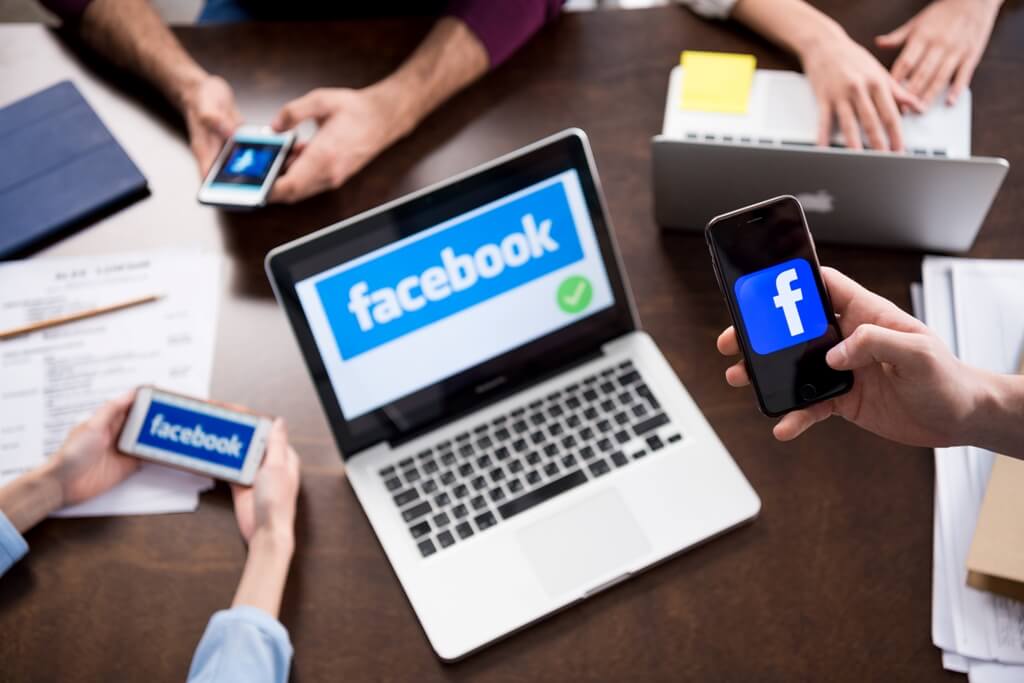 It is the most widespread social network, with more than one billion users. We all know the "like" or the "share", as well as its various functionalities. This is a platform "suitable for all audiences".
Facebook can be used in two ways: as a user and as a Fan Page. By creating a company page (the most recommended), it is possible to establish long-term relationships with potential customers. Also, this is the best way to create an interactive community where everyone can participate, contribute, and share.
These pages are public and registered in search engines (like Google search results).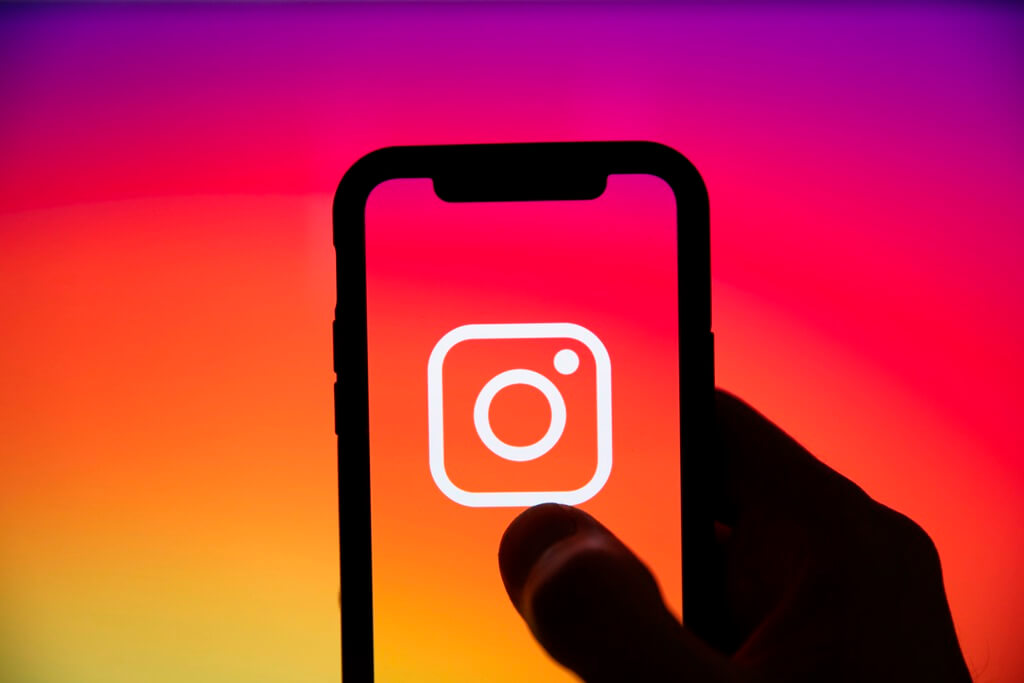 Currently, 500 million stories are uploaded daily around the world. Instagram is characterized by its visual nature, being the perfect application for real estate agents looking to establish a more personal connection with their followers.
Instagram has options such as InstaStories, image, and text editors, which allow generating novel, fresh and striking messages through impressive images and videos, attracting the attention of millions of users every second.
Because it is linked to Facebook, Instagram gives the option of easily sharing publications on both social networks at the same time. In this option, the user decides whether to use it or not. There is also connectivity with Twitter and others, giving a wide range of possibilities to make yourself visible.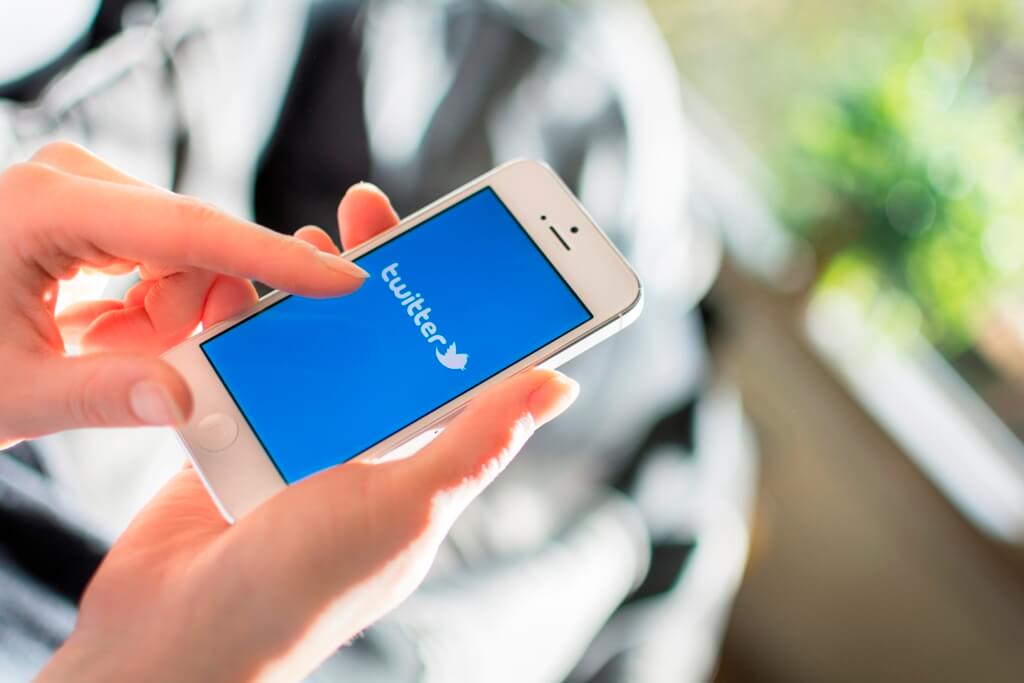 It has already more than five hundred million users. Twitter is a two-way communication platform with the nature of a social network that limits its messages to 280 characters. This means short and direct messages must be constructed, a feature highly valued in advertising due to the impact of such a statement.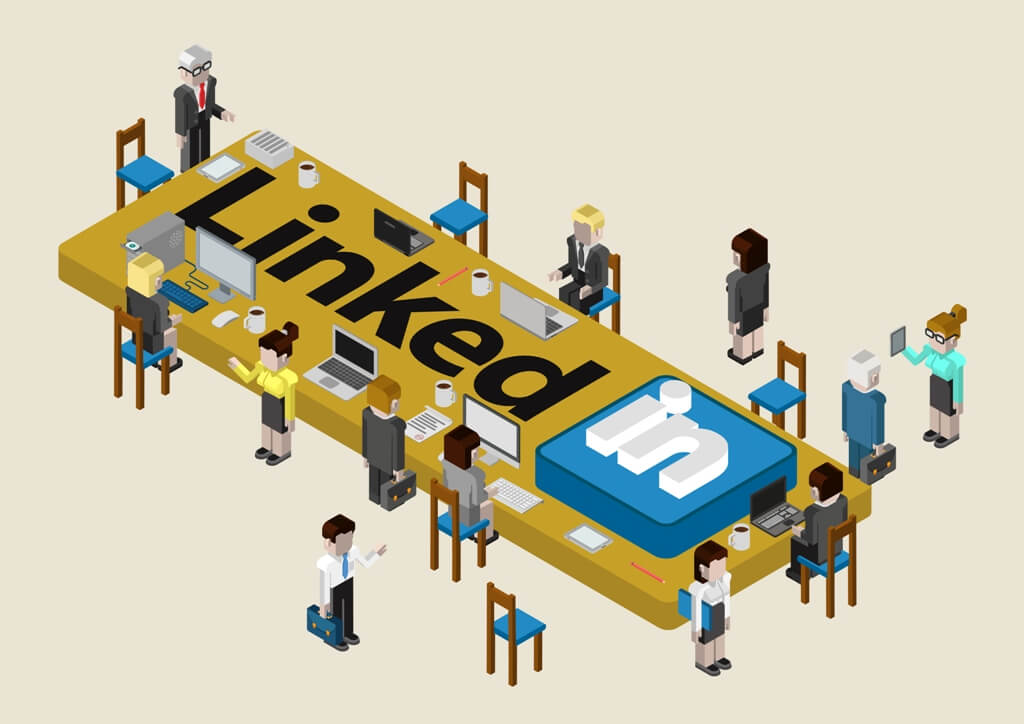 This social network already has more than 50 million users. Having a profile on LinkedIn is one of the best professional cover letters on the Internet and is one of the most current platforms for doing business and strategic alliances.
Since this is a job-seeking-related platform, we suggest you use it only for professional purposes.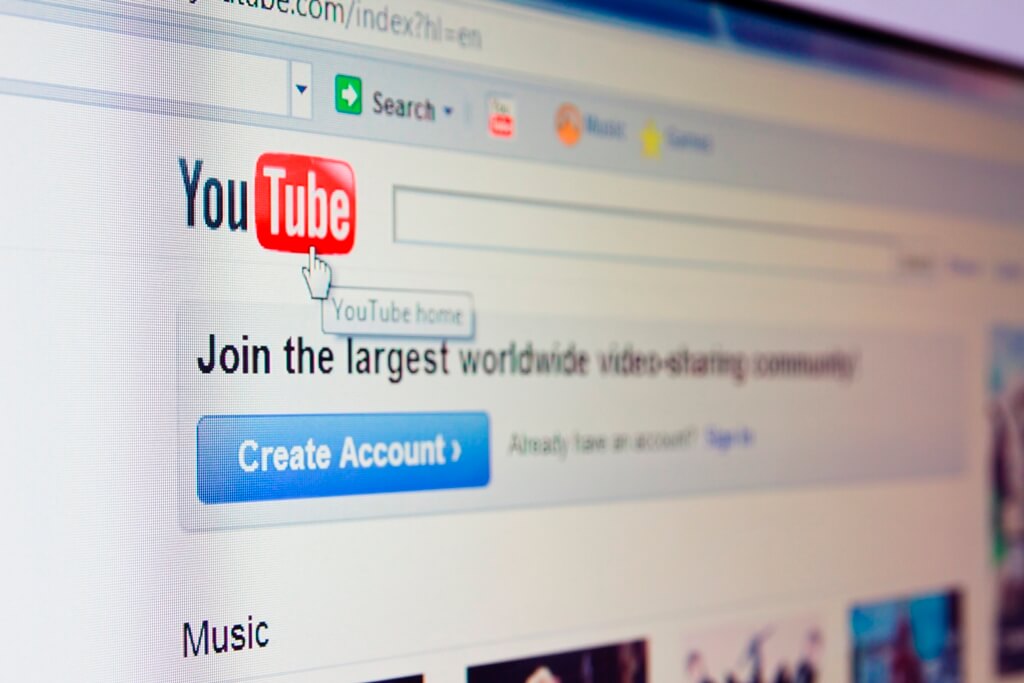 YouTube is the official video channel of Google which will help us to find our services more quickly.
At the company level, it is necessary to have a presence in multimedia social networks. A promotional video can mean thousands of visits to the website.
YouTube channels can also offer an easy system to subscribe to. As the number of subscribers grows and the video views increase, so do the promotional opportunities and in turn send traffic to the website, all completely free.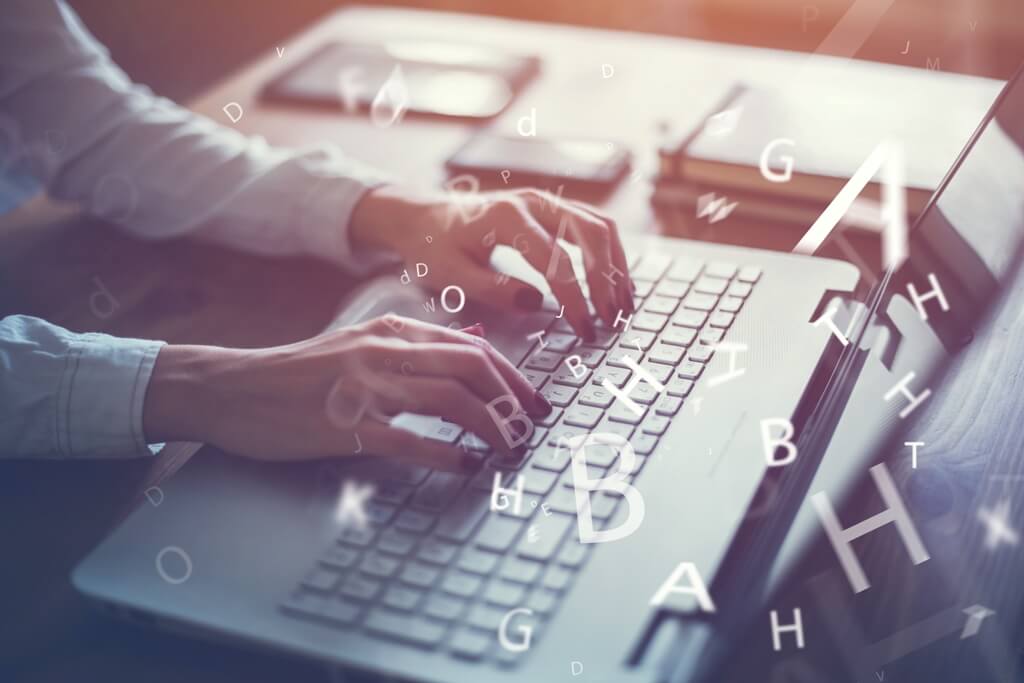 The Blog is not directly a social network, but we can encompass it with them, as it is a means to interact between the company and the public.
It also generates traffic and positioning if you know how to use it well. By integrating it into the agency's website, it will go from being a purely informative page to an interactive site, which will make visitors stay longer.
It should be published periodically and allow comments from readers.
Another way to continually connect with your client portfolio is through E-mail Marketing. For this, it is necessary to have a good well-segmented database. It can help you increase the rate of conversion and interaction.
You can send a weekly, biweekly, or monthly newsletter or information that promotes the properties you have on the market.
Follow A Different Strategy For Each Social Platform.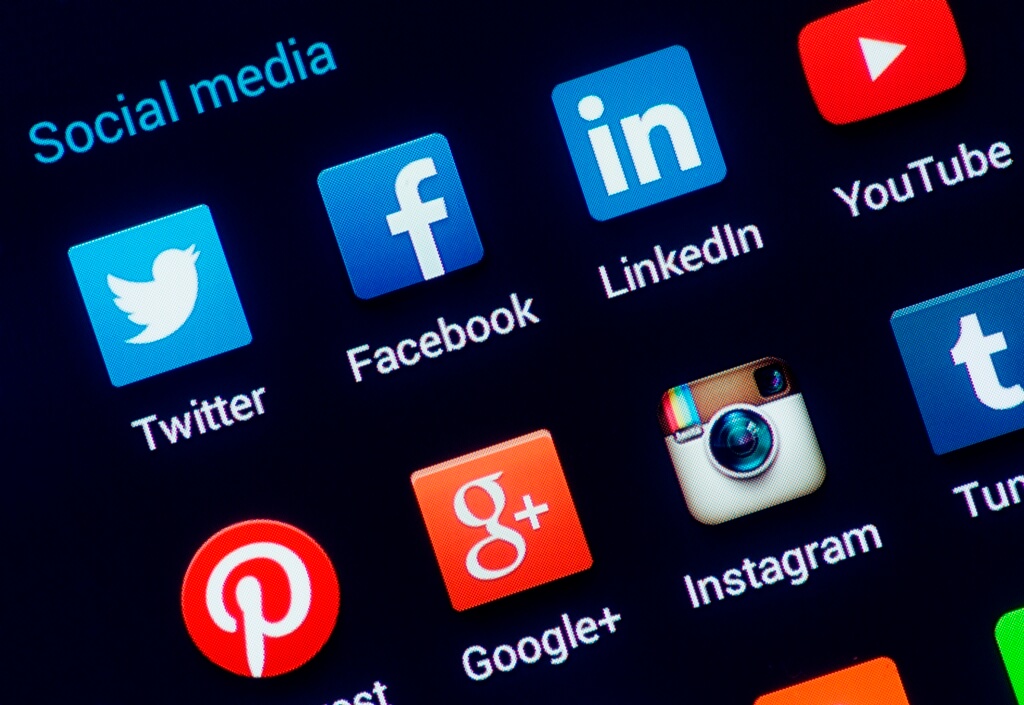 To create more, and more diverse content, we suggest you combine the housing advertisements with news of interest about the neighborhoods. You also can talk about the areas where the properties are offered (this will provide a source of information to potential clients about the surroundings).
Advice on searching for housing, information on the economy of the sector in the country, or user guides (such as being informed about rental contracts, differences between types of mortgages, contracting insurance, etc.)
Develop An Appropriate SEO Strategy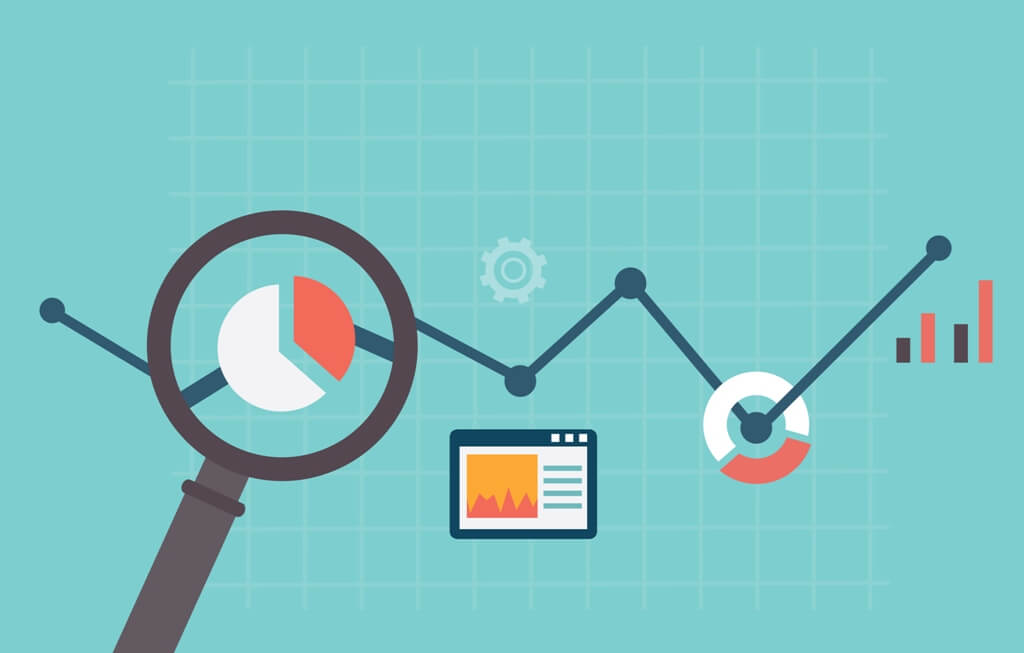 The success of your company's social media account will depend largely on the digital marketing strategy you use and the content you share on your channels.
One of the first tasks to perform to gain online visibility (web positioning) is to activate content marketing, and for this, we will need the target audience defined in the marketing plan, the personal buyers.
Where is that target audience? (social networks, sites, interests, topics)
What devices do they use? (mobile, desktop, voice search)
What interests them?
What are their needs?
How can our company help you?
To launch all this real estate marketing machinery on social networks, we need a starting point, And an SEO strategy could be the right one.
What we suggest you is to carry out good keyword research. Look for topics, terms, and questions your audience may be asking google.
Before creating a list, you must know all the types of keywords that will allow you to increase and optimize SEO traffic.
Let us explain it better through the following examples:
Generic Real Estate Keywords

Keywords like: house sale, apartment sale, office purchase, houses for sale, etc.

A person is generally looking for a home in the same province, state, or country, so your IP will give you general and local results. First for your area, then in the rest of the nearby areas, and then throughout the country.

The problem with this type of keywords is that they are all already registered in an orderly manner by real estate portals and classifieds, and it is challenging to compete with them on a low budget.

Semi-Generic Real Estate Keywords

Some examples could be
"House for sale in San Francisco"
"Apartments for sale in Sacramento"
"Commercial house in Santa Clarita"
"Apartment in Santa Monica with views"
"Apartment in Santa Barbara on the beach"
These keywords are a bit less general and show that the user is clearer about what they want.
Semi-generic keywords are usually used once the user has already been researching online and has a more concrete idea of ​​what to look for and where. In commercial terms, the customer has more potential to purchase or request information when they find you.
Long-Tail Keywords
Long-tail real estate keywords are of the type: "Sacramento 2-bedroom houses $250,000"; "San Francisco city 3-bedroom apartment"; "Luxury home in Los Angeles", (Temecula city area), etc.
In conclusion, keywords are a fundamental component of SEO, but keywords alone are worth nothing. We must use keywords with relevant and good quality content.
Write A Good Biographical Presentation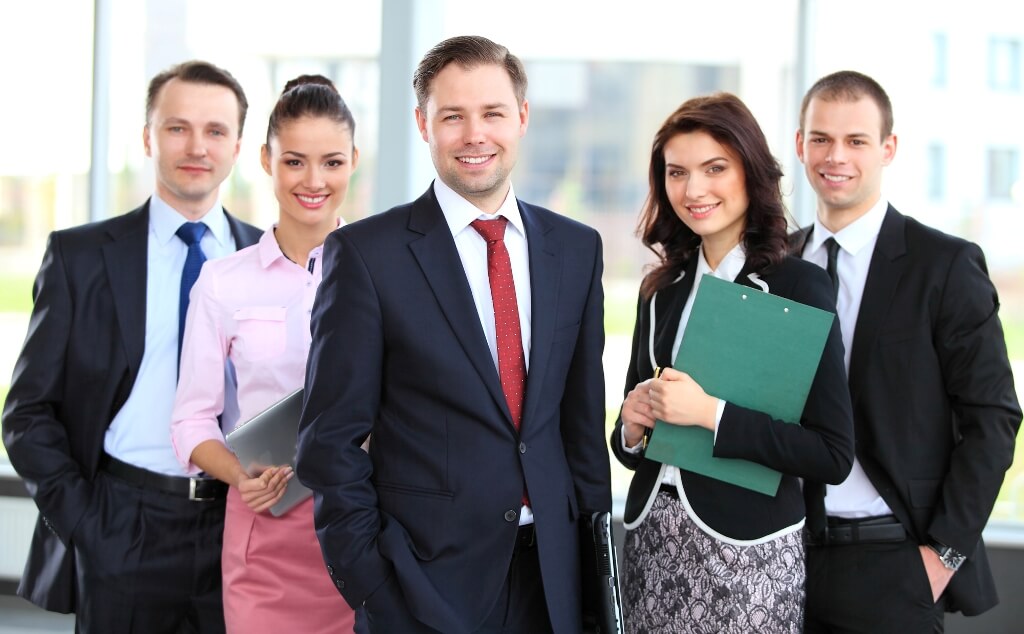 Within social networks, it is important to describe the biographical presentation of your real estate company clearly and concisely:
Who are we?
What do we do?
What do we focus on?
How do we help you?
What differentiates us from others?
We also recommend using a catchphrase within your bio. A good slogan will help you identify and affirm the mission of your real estate company.
What is the objective? Leave a key message engraved in the minds of consumers so that, even if they do not remember anything else about your ads, they still remember the slogan.
We have compiled some examples so you can see what a slogan looks like.
Century 21 is a real estate franchise with a slogan that we love: "It does everything for me". Four words that summarize the philosophy of the brand.
On the contrary, REMAX puts the accent on the more professional aspect, which encourages entrepreneurs to become part of the company with the slogan, "The Entrepreneur in You."
Follow the example of these and look for what makes you unique. A good slogan, like a good design, should stand the test of time and remain attractive. If you want to know how to sell real estate with social media, you want to have your slogan right
Use Limited-Time Offers To Your Advantage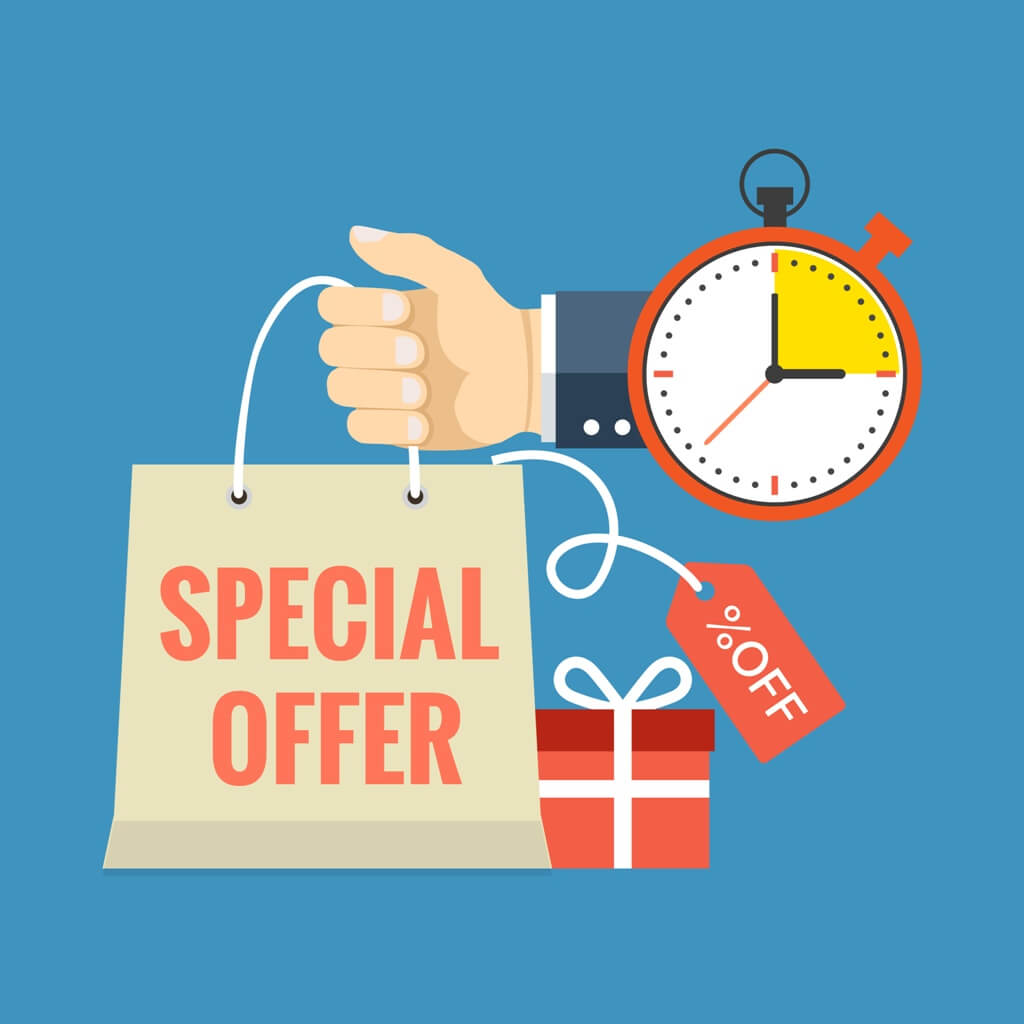 Social networks are the best channel to promote special offers and sales for your real estate clients. This is a great way to not only bring traffic to your channels and website, but it will also help you keep your customers loyal.
For example, you can invite your potential real estate clients to know the properties through a virtual visit, this will make them know the benefits of acquiring your services. Make sure to make their visit, a premium experience. Give them all the information they want and offer them free financing or mortgage loan advice.
Keep Your Audience Updated About New Developments
One of the great advantages of using social networks in real estate marketing is that you can share information about new projects and developments. This is an excellent way to keep up to date with new market movements; while keeping your audience informed and connected
Every Sale Is A Success Story -Use It!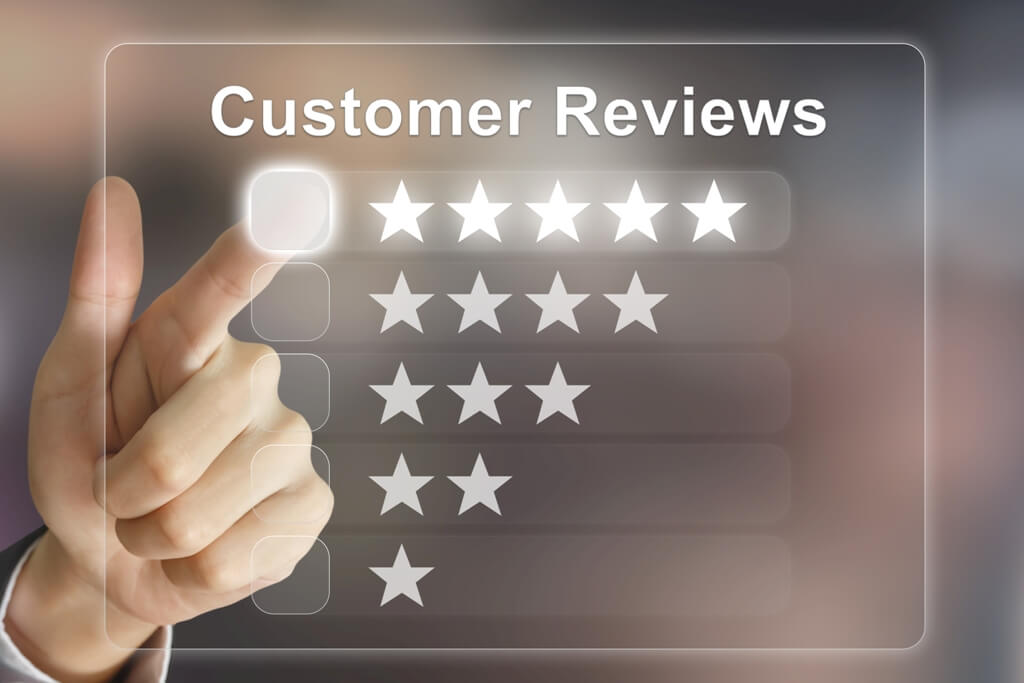 Did your team just sell a large property? Well, do not hesitate to let your followers know through real estate marketing on social media! Sharing success stories is a good way to support the credibility and seriousness of your real estate agency.
Additionally, this type of publication will allow you to keep the portfolio updated with the available properties.
Take Advantages Of Visual Media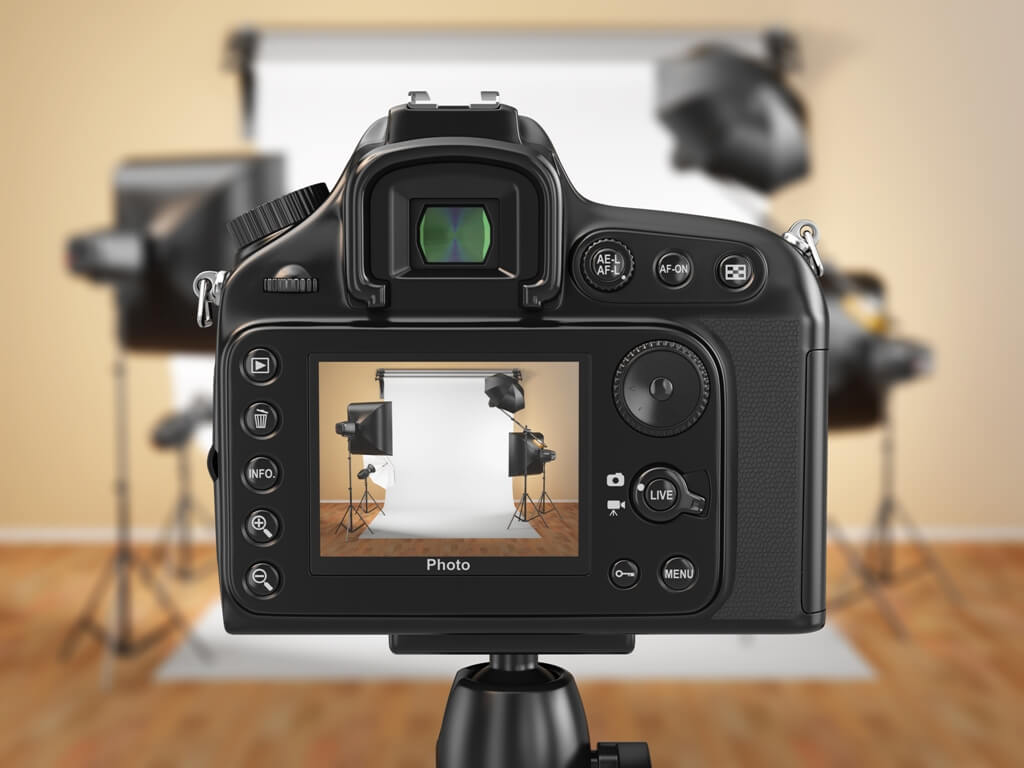 Nowadays, it is no longer just about market strategies or choosing the most popular sites or media. Selling more properties is about creating a compelling vision for future home buyers.
And if an image is worth a thousand words, good photography or video says a lot about the quality of your personal and commercial brand.
So how do you make your ads or listings stand out and generate leads?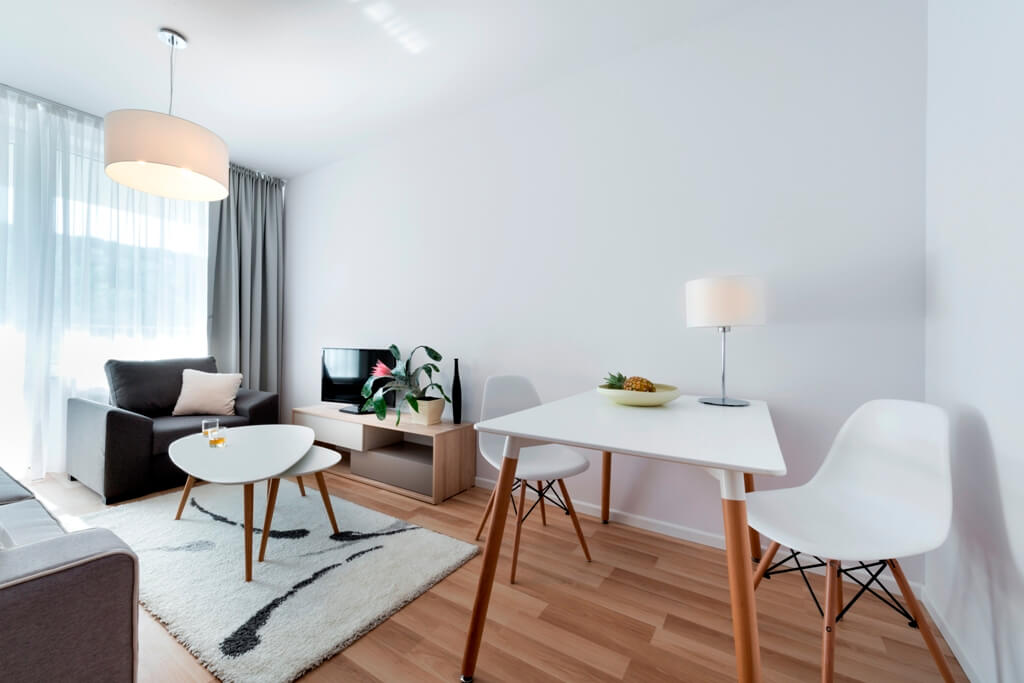 Today, bad real estate photos are simply not an option. Professionally taken photos have been shown to sell homes at least 32% faster.
A professional photographer knows how to make every room look amazing – some rooms can be small and difficult to photograph. Other rooms can be simple and lacking in depth. A professional will know how to work with any space and make the most of it.
Now, if you prefer to take the photos yourself it could be much faster. There is no one else involved and no need to wait for the photographer to edit and then send them to you.
It is also more cost-effective to take them yourself because it can save you some money that you would otherwise have spent on a professional photography service. You can have many technological tools that can help you reduce the costs of taking your photographs.
Photography plays a very important role in real estate marketing and should not be taken lightly but as always; everything will depend on you.
If you want better results as a real estate consultant, invest a little more time and money into your visual content.
Increase Your Business With Quality Video Content
Why should a real estate agent care about video content?
Real estate marketing listings with videos on social media receive 403% more inquiries than those without video. For a local business trying to penetrate a crowded market, video production and optimization can be a key growth lever.
According to the National Association of Realtors, online video sites have rapidly gained in popularity, with 36% of people using videos as a source of information when searching for a home.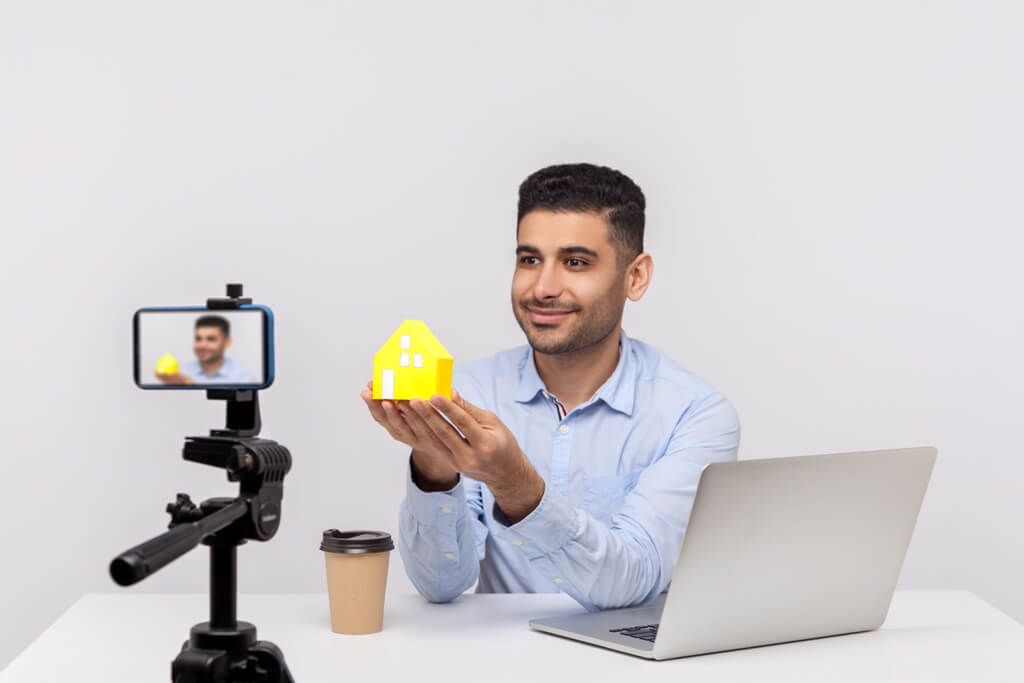 In social media real estate marketing, a correlation between video and sales efficiency or sales prices is relative, but its use represents more potential buyers paying attention to the property for sale.
It is worth mentioning that is more effective to sell a house with short, well-produced videos, that can gain your clients' trust, and catch their interest in your real estate agency.
Happy Customers Become More Customers
Ask your clients for a brief testimonial of their experience, and of course, upload it to your social networks along with a nice photo of their new property. This type of content will pique the interest of interested prospects.
Publish these posts on a monthly or bi-monthly basis to create a habit.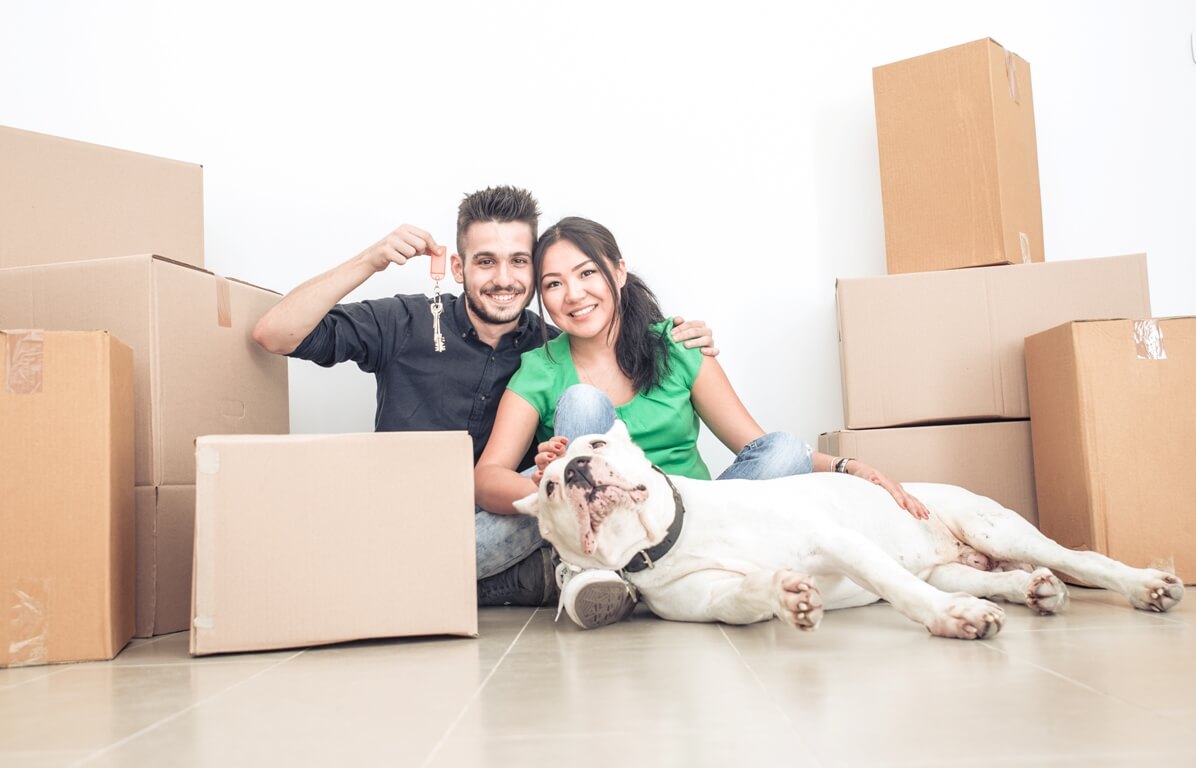 The key to understanding how to sell real estate with social media is to try new ideas! And do not forget to keep track of your results! If it works, then double down on the idea. If it does not work, then move on to the next idea until something works.
Today, social networks are a necessity for every company, however, you must know how to use them wisely. Developing a good marketing strategy will help you define and achieve your marketing objectives. 
 If you found this article to be helpful, I encourage you to read this one as well. Real Estate Digital Marketing.