Email marketing has one of the highest returns on investments. For example, mailchimp.com allows you send up to 2000 e-mails for free with a click of a button. So imagine all of the responses that you could be getting back due to the MailChimp. It would really explore your marketing business. This means the only investment is the labor of putting together a newsletter. Most newsletters take us around 2 hours to complete. This means you can reap the benefits of great newsletter for a minimal price. Call us today and learn how we can help you with your email marketing.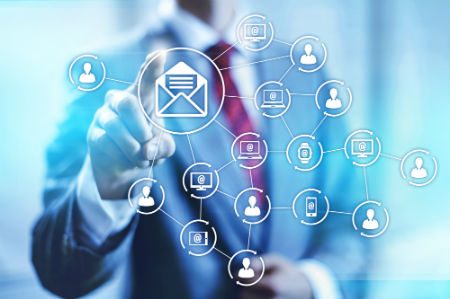 Benefits Of Email Marketing
Get Repeat Sales
Your clients will buy more if you just ask. They already purchased your products or services. Remind them of the great products and services that you offer and they will buy again.
Increase Customer Retention
If you are out of sight, then you are out of mind. This means you need to keep your audience informed about your business at least every 3 months with a newsletter. This way you can retain your existing clients.
Grow Your Customer Base
We help you find new leads through social media and search engine. We later ask these leads to join your newsletter. This way you can send them your newsletter.