Did you know that almost 500 million websites are powered by WordPress? And there is a good reason for that.
WordPress is safe, stable, and easy to use. However, what really makes it stand out are its plugins.
WordPress plugins are pieces of software that change, to a lesser or greater degree, how you interact with WordPress.
Plugins can make WordPress easier to use, faster, safer; they can enable you to track relevant metrics, make it easier to integrate new tools, improve user experience, and we can go on and on and on.
There are literally thousands of WordPress plugins to choose from, and in this article, we handpicked some of the best ones. You should definitely find at least one that can help you improve your website.

1. MonsterInsights
A big part of running any website is keeping an eye on your analytics. This means gathering and observing information relating to the performance of your pages and the behavior of your users.
Gathering information lets you understand your websites and your audience better.
For example, analytics shows you your most and least visited pages. Then you can see what the high-performers are doing right and apply that to your weaker pages.
With MonsterInsights, you get to connect Google Analytics with WordPress. Instead of going back and forth between Google Analytics and your pages, MonsterInsights gives you all the data you want right in your WordPress dashboard.
Pageviews, bounce rates, average session duration, it's all at your fingertips, all in one place. Furthermore, you also get a look at target demographics data, like the gender of your users, their age.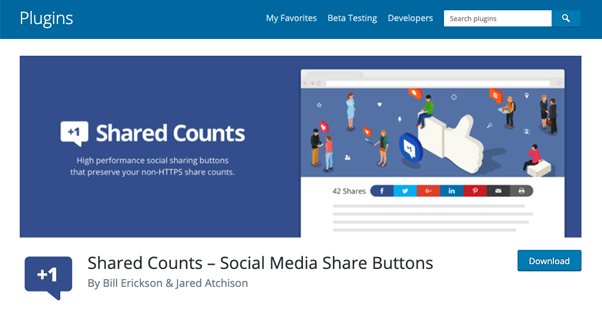 2. Shared Counts
Roughly 48% of the population uses social media. Now think about that number. That's almost four billion users. So even the smallest piece of that number is substantial when it comes to traffic and visitors.
Setting up social media pages for your website and updating them regularly is vital. And Shared Counts makes managing social media easier. It's a very simple plugin, actually.
Shared Counts gives you customizable, sleek social media buttons that let you share your content more easily, directly through WordPress.
This may not seem like such a big deal, but when you're managing dozens of pieces of content over just one site (not to mention multiple ones), little things like this help you make fewer mistakes and can actually shave off hours of work time.
Finally, a nice little benefit that this plugin provides is that the share buttons have share counts (i.e., the number of times a piece of content has been shared). It helps users get a sense of just how popular an article is (and might motivate them to share a low share-count article they really liked).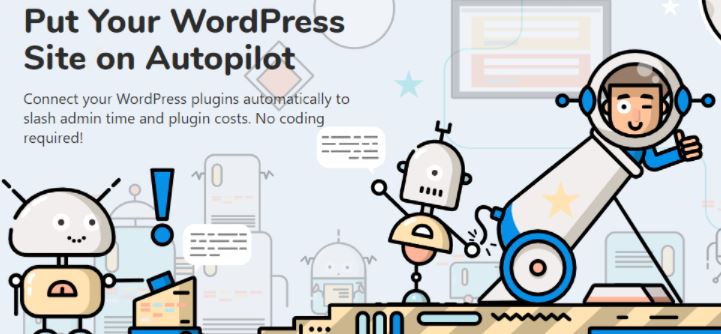 3. Uncanny Automator
Running a website takes a lot of time and effort. Delegating at least some of that work means more time to focus on other aspects of your site and your business. And delegating that work to an automated system is even better.
Uncanny Automator is probably the best plugin for automating boring, routine tasks. It helps you connect the WP plugins you already have, as well as certain third-party platforms to automate certain aspects of your work.
The best part is: you don't have to write any code!
Here's how it works. You have a list of roughly four hundred actions and triggers. So, you have a specific trigger that, once activated, leads to a specific action. Here are some examples:
● Create specific, custom attributes for your users' profiles based on their previous actions on your site.
● Connects two plugins, where the action in one can trigger the other.
And yes, this really sounds like Zapier – it works in a similar way, just for WordPress. And yes, you can connect it to Zapier and get even more automation options!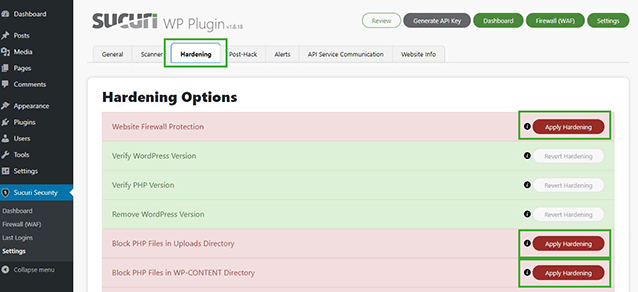 4. Sucuri
People don't really trust modern brands. In fact, 21% of users don't believe a global brand will keep their data safe.
Keeping the information on your audience safe is your duty, so Succuri is a plugin everybody should use.
Furthermore, having the misfortune of getting your site hacked or suffering a DDoS attack can lead to significant headaches. You will lose visitors and pageviews due to this instability, not to mention the time and effort needed to recover from an attack.
So, here is how Succurri works.
It's both a plugin and a web application firewall. It helps your site against malware, XSS attacks, brute force attacks, DDoS, spam attacks, and basically anything that can jeopardize the safety and stability of your site.
In addition, Succurri adds a content delivery network layer that helps speed up your site.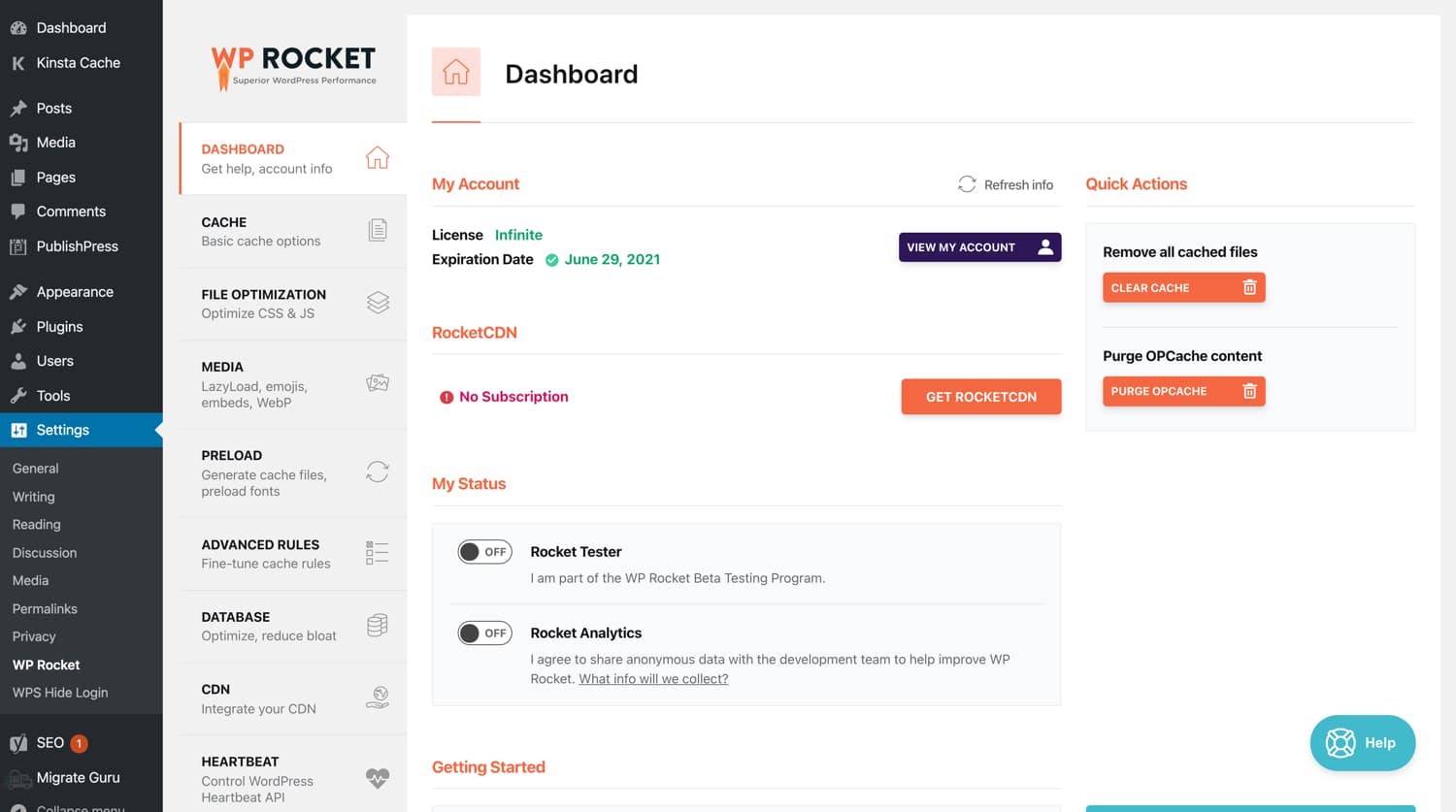 5. WP Rocket
People like websites that load quickly. Think about it – how much time are you willing to spend waiting for a website to load before you just drop it. Users are almost three times as likely to stick to pages that load in just 2 seconds, compared to ones that have load times of 8 seconds.
WP Rocket is all about speed and performance.
Without going into too much technical detail, WP Rocket is a WordPress caching plugin. When you set it up, it turns certain WordPress settings on, like page cache, cache preloading, as well as gzip compression, among many others. All of these are supposed to intensely improve page load times.
While you can customize it, you just need to install and activate this plugin in order for it to work.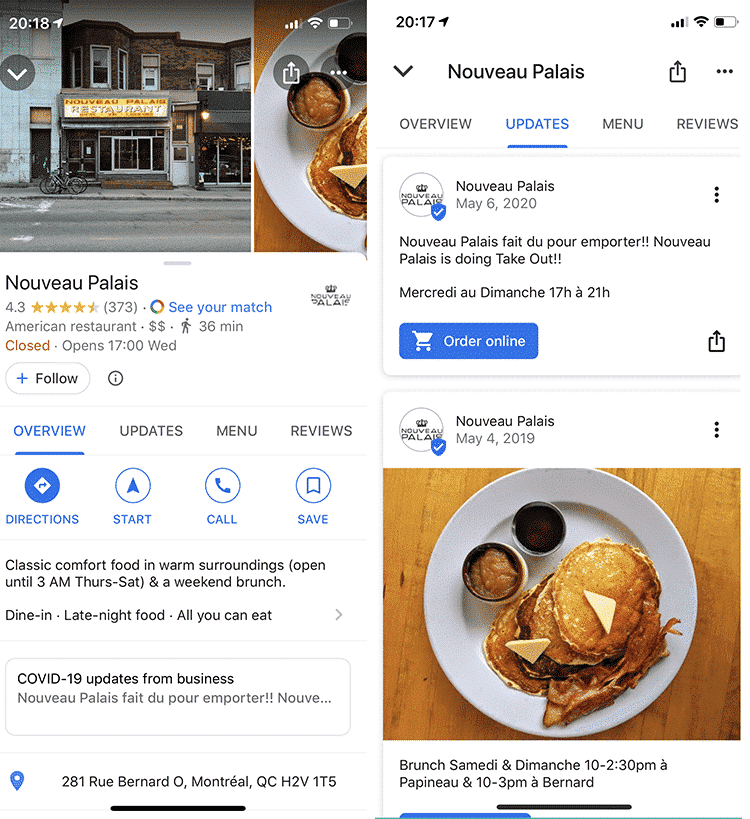 6. Post to Google My Business
Local SEO and Google My Business matter. Google My Business, in particular, has many benefits, improving your visibility on Google Search and Google Maps being just some of them.
So, let's say you own a web design agency based in New York. First, set up Google My Business for your company. You fill in your company name, address, and all other relevant information. Then, you want to optimize your blog content with local info to promote your NYC web design company.
With the Post to Google My Business plugin, you can integrate WordPress with Google My Business. This helps you create and share posts from the platform through your WordPress dashboard.
Post to Google My Business also automatically sends any articles you posted through WordPress onto your Google My Business page.

7. All in One SEO
The importance of search engine optimization cannot be overstated. While creating high-quality content should be your primary area of concern, you should still invest in a good SEO strategy.
Without going into too much detail, a good SEO strategy is there to help your website rank better. It includes techniques, tactics and content modifications that make it easier for Google's algorithms to find you and push you closer to the top of a SERP.
And now, let us introduce you to the All in One SEO plugin (AIOSEO).
AIOSEO is pretty popular, and for a good reason. First of all, it helps you connect to the Google Search Console instantly through WordPress. Then, it assists in adding meta descriptions, keywords, an SEO-friendly title and more.
This plugin gives you a thorough analysis of the content you want to publish through WordPress, assessing whether your content is SEO-friendly and easy to read. It then gives a rating, helping you fix the things you might have missed.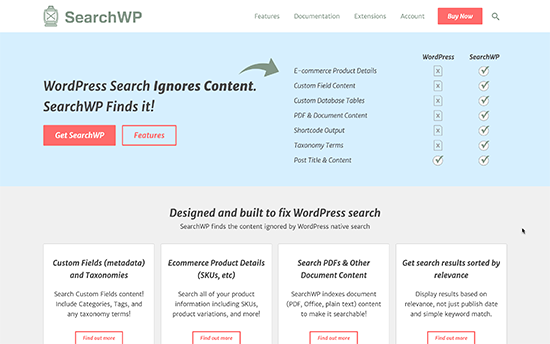 8. SearchWP
On average, 15% of site visitors use its search features. However, 45% of all site revenue comes from this 15%. Therefore, having a good search plugin obviously matters.
SearchWP is a great plugin for better search functionality. The aspect that makes it stand out is flexibility. First of all, you can adjust the "relevance" scale and its algorithms without tinkering with any code.
In other words, you're going to be able to filter what people can actually find.
For example, if you want to go all out, you can have SearchWP allow users to search for custom fields, the contents of PDF documents, custom tables, custom post types, custom fields, ACF fields…
It also has a search metrics feature that can show you what people search for when checking out your website.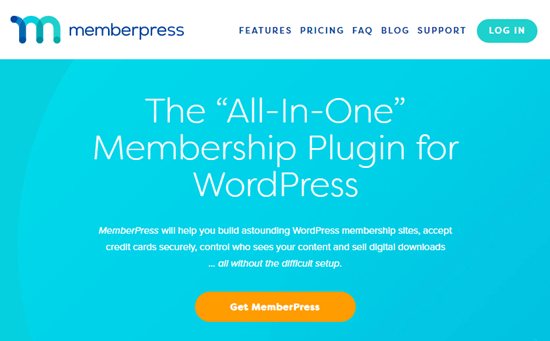 9. MemberPress
Do you want to implement an online course or build a community around your website? Well, with MemberPress, you can do that easily and quickly, directly through WordPress.
With MemberPress, you can set up subscription plans and limit access according to the plans people have bought. It can have automation features, group memberships, course management and more.
Finally, MemberPress can easily be connected with email apps like MailChimp. This makes email marketing communication much more intuitive.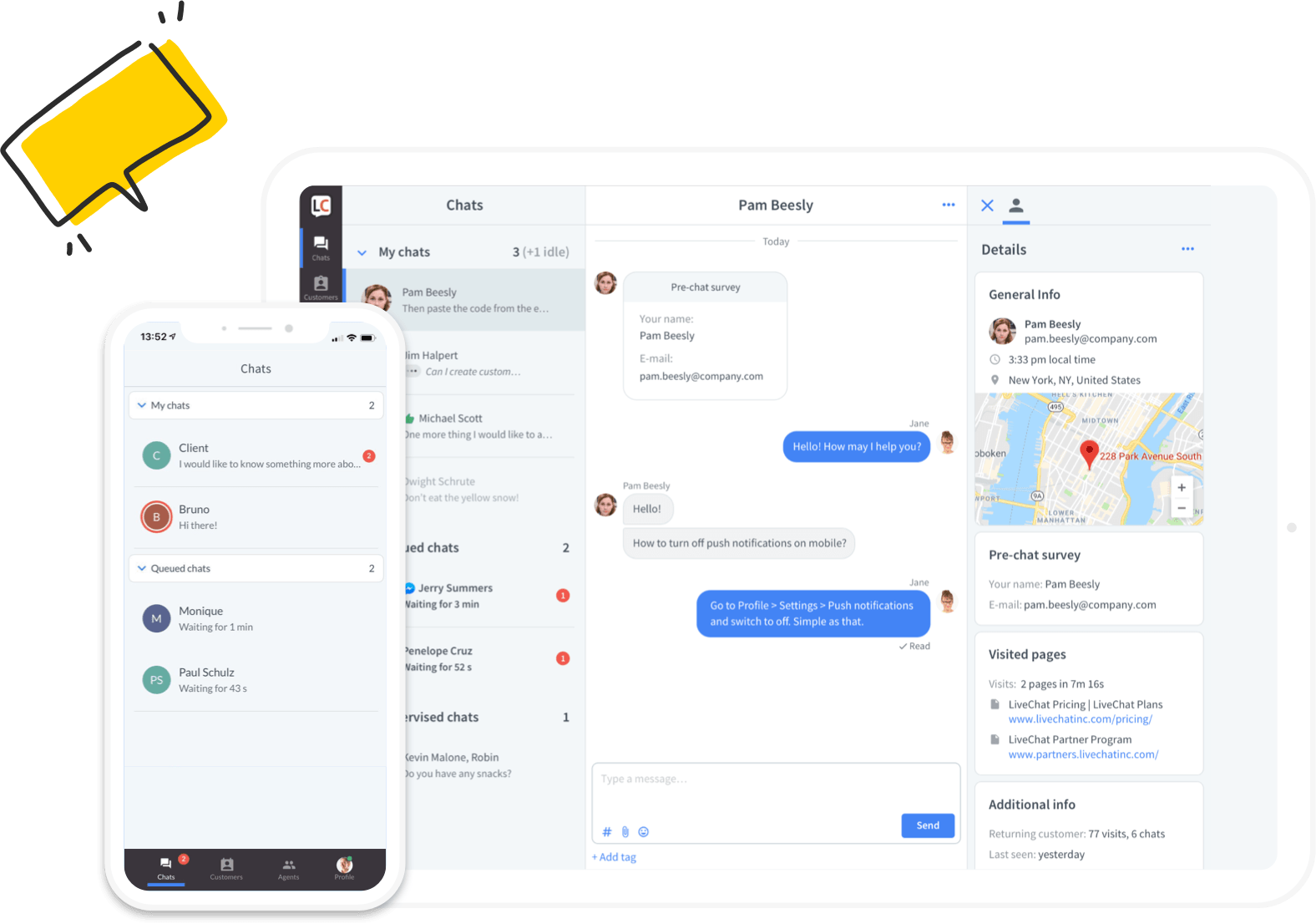 10. LiveChat
Around 44% of online consumers state that live chats help improve their website experience. And the LiveChat plugin gives you exactly that.
Besides its many customization options, LiveChat really stands out when it comes to the integration possibilities. It connects with CRM, your support software, as well as your email marketing apps.
Furthermore, LiveChat actually loads pretty quickly, despite its many features.
Lastly, LiveChat also has a mobile app, so if needed, you can provide real-time support to any user who's about to make a purchase. Quickly and easily.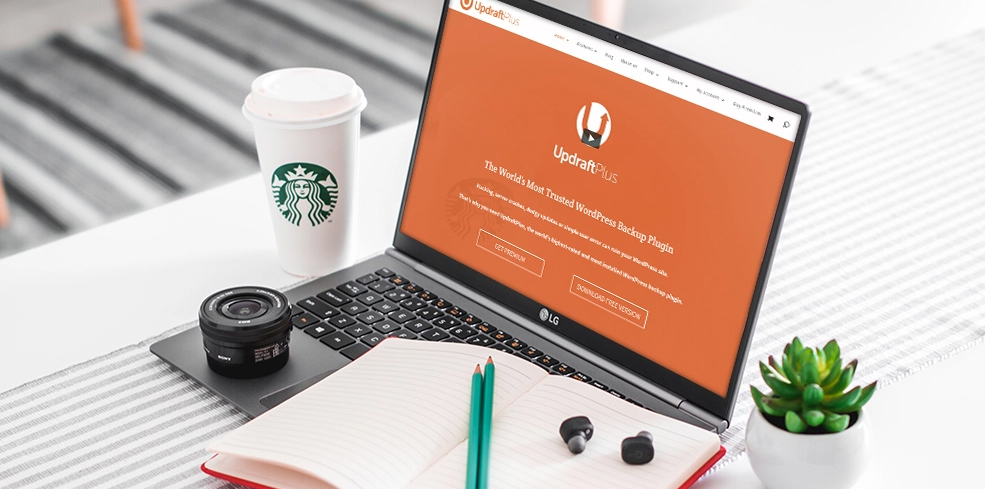 11. UpdraftPlus
You know what's scary? Losing all of your website's data. Things happen, servers crash, malware shows up, developers mess up. So having a backup to protect you is very important for your peace of mind. And this is where UpdraftPlus helps.
UpdraftPlus creates automatic backups of your website's data and stores them on Dropbox, Google Drive, and a variety of other safe and protected cloud-based locations.
Conclusion
This list of WordPress plugins is far from comprehensive. There are thousands of WordPress plugins online, and books can be written about them.
However, the plugins we listed above are essential for any website manager and developer.
Authors bio:
Victor Baldin is a digital marketing specialist, currently working as a freelancer and at Find Digital Agency. Love to explore the newest web trends, tech, and marketing tools.

Summary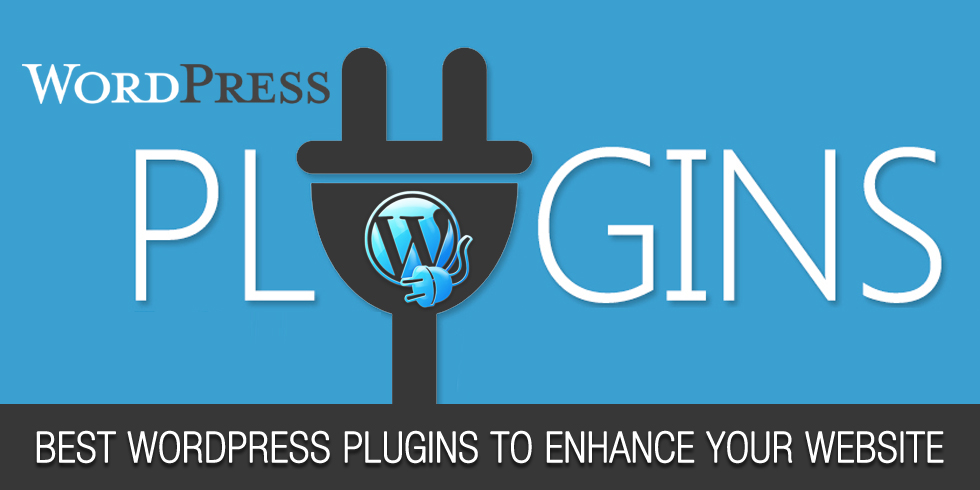 Article Name
11 WordPress Plugins You Must Have
Description
Did you know that almost 500 million websites are powered by WordPress? And there is a good reason for that.
Author
Publisher Name
Publisher Logo