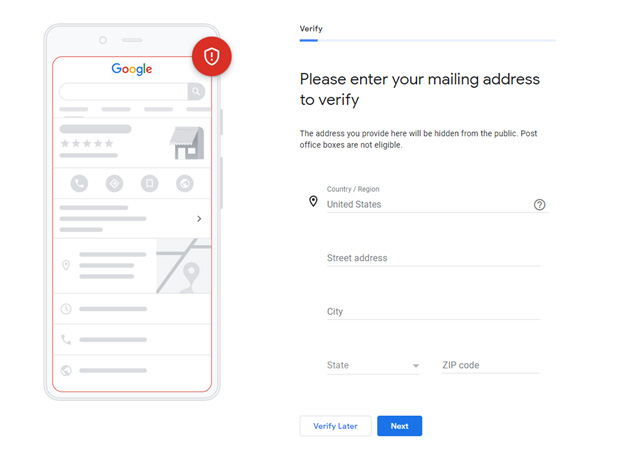 When it comes to online searches, Google My Business is the king of local business searches. If you are a local business and do not have a Google local listing, then you will be at a massive disadvantage. Therefore, it is critical that you get listed as a Google local business. This way your customers can easily find you on Google and read about the great reviews of your business.
In the past, all you had to do is get a code via a postcard or text message and you were a verified Google local listing provider. However, in an effort to maintain the integrity of Google's local businesses, Google is now requesting that more businesses do a video verification.
The video verification process can be frustrating for most business owners that understand the process will sometimes give up. However, we can assure that getting approved is definitely worth the effort. Our goal with this article is to help arm you with the correct information that will help dramatically increase the probability of getting approved.
Pre-Checklist To Get Verified with Google My Business (Video Verification)
Before we get started …
This video will not be pre-recorded, saved, and then uploaded. Google will make you do a live video. Therefore, we recommend you do a practice video before you go and do the live version.
Also, this will be a private video between you and Google. This is not a video that will be shared with the general public.
Before you start your practice video, please consider the following questions:
1. Do you have a smartphone with an internet connection and video capabilities? Great! You will need one.
2. Do you have a Google account? If not then you will want to get one here: https://myaccount.google.com/
3. What is the nearest cross street to your business? Google will want you to stand around 3 to 7 feet from the nearest cross street. The video used for your business's verification must be accompanied by proof of its source. This could include a recognized street name or a neighboring street number. For instance, a store sign or a structure with the name and number of the street. Showing unlabeled roads or property will not assist Google in determining your location. Google will want you to take a video of the nearest cross street.
4. Does your work vehicle have signage with your logo on it? If you don't, then we recommend you get signage. This will help prove that it's your work vehicle. This is especially important for service-based businesses.
5. Do you have access to your work vehicle or tools? Google will want to see that your work vehicle or tools are at your business location and that it is locked. You will want to open your work vehicle with your keys to show you own the work vehicle or the location of your business tools.
6. Does your business clearly show the business address? Make sure that the address to your business is easy to see and read.
7. Do you have access to your business address? Google requires evidence that your company is indeed located where you claim it is and that you are authorized to operate the Business Profile.
8. Google will want to see that your business is locked and that you have the keys to open your business. For instance, you should demonstrate yourself opening a cash register rather than simply showing us a cash register. And instead of just showing us that there is a staff room, demonstrate how to lock and unlock the entrance to your building.
9. Do you have work equipment? Google would like to see what equipment you use to service your customers.
10. Does your business have signage outside the building? Google will want to see signage outside your business address.
11. Do you have marketing material with your business name, phone number, and address? Google will want to see marketing material like business cards or brochures.
12. Do you have local or state documents that clearly show your business name and address? These documents could be a business license or LLC or Incorporation papers that show your business address and business name.
Do A Test Run of Your Google My Business Video Verification
When it comes to this video verification process it will be 90 percent preparation and 10 percent execution. Now that you have a plan. Let's talk about your execution.
The first step you should take is to go through the process all at once without uploading the video and ask yourself the following questions:
1) Can the nearest cross street be seen very clearly? Was I 3 to 7 feet away?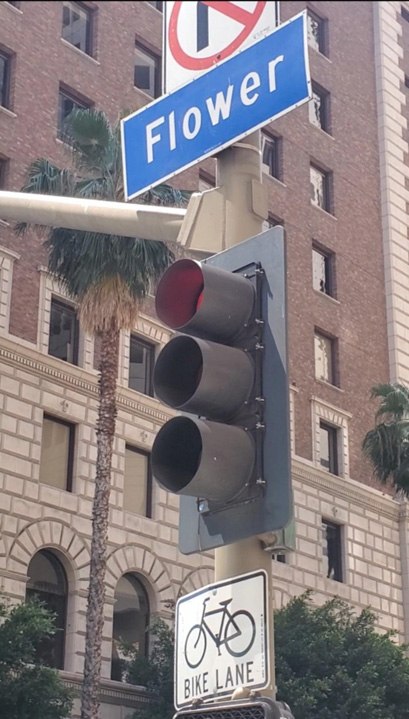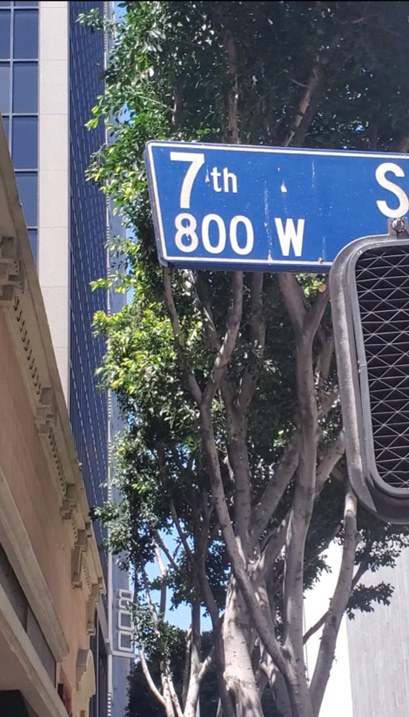 2) If I have a work truck, then did it show my signage? Did I show that I can unlock the work vehicle with my keys?
3) Did I very clearly show the signage of my business address?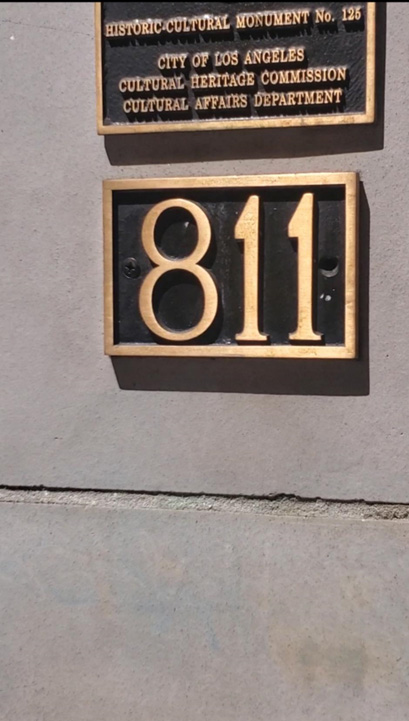 4) Did I clearly show the address of my business?
5) Did I unlock the door to my business address?
6) Did I clearly show the equipment my business uses to provide the product or services to my clients?
7) Did I clearly show the name and phone number with the marketing material I distribute?
8) Did I zoom in and clearly show the state or local document that very clearly shows the name and address of my business?
9) Did I do this video in under 5 minutes? Try and do it in under 2 to 3 minutes.
10) Did I take the video vertically on my phone?
Review your video and see if you could answer with a resounding "YES" to all questions above. If that's you, then you are ready to do this live now.
1. Open your smartphone and go to
www.google.com/business
and log in with your Google account.
2. Give your business profile a final touch: Include your business name, address, phone number, website, category, and any other information that is important to your operation in the required fields. Fill out all the information completely and accurately.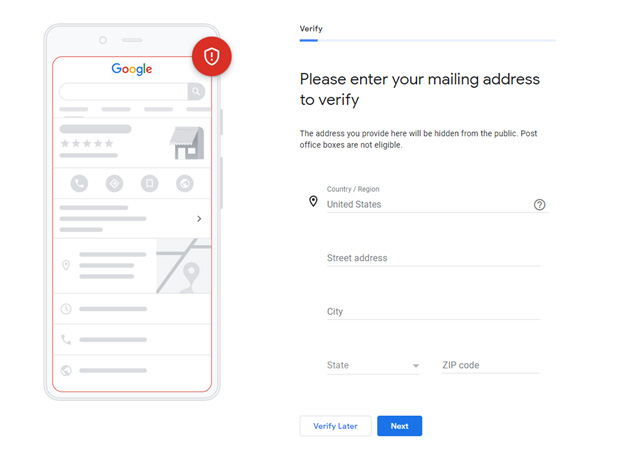 3. Finally, you will start your video. The video showcasing your business must be uninterrupted, unedited, and original.
4. If you are happy with the video you took, then it will prompt you to upload the video. Most good videos are anywhere between 2 to 3 minutes long. Once you finish, then you will get a message like the one seen below.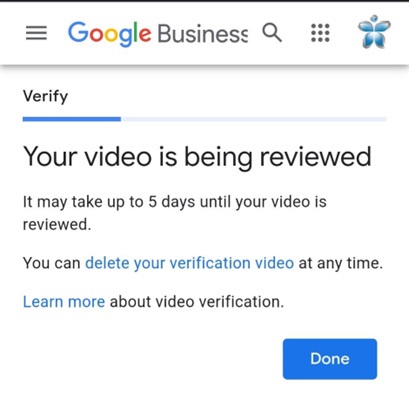 Await verification
: Google will examine your video to see if your video qualifies for verification. Be patient as the process can take some time. In your Google My Business dashboard, you can keep an eye on the progress of your request for verification.
It can appear difficult at times to complete the Google My Business verification procedure and the numerous steps required, such as video verification. However, knowing the rationale behind the verification procedure and the significance of emphasizing particular parts of your company will help you effectively navigate the criteria.
The purpose of Google My Business verification is to build credibility, safeguard users, and preserve the platform's integrity. Business owners have the chance to exhibit their sincerity, professionalism, and distinctive value proposition through video verification.
Common mistakes (Do's and Don'ts)
Do's
Don'ts
To ensure a quick and professional process, do plan and prepare your video verification in advance.
Avoid submitting a video that portrays your company negatively or is of poor quality or professionalism.
To portray your company in the best possible light, make sure your video is clear, well-lit, and well-shot.
Don't fill your video with unnecessary or irrelevant content. Limit yourself to the key elements that best represent your company.
Do give a brief introduction to your company in the video and include pertinent details about your products and services.
Don't exaggerate or make deceptive statements about the qualities of your goods, services, or business.
Do highlight your business's physical location and any distinguishing characteristics.
Don't undervalue the value of good audio. Make sure your voice is balanced and clear when you discuss various topics.
Mention any honors, recognitions, or noteworthy accomplishments that lend credibility to your company.
Do not skimp on the video or ignore any of the details that Google My Business has specified.
Keep your video brief and informative, including everything Google asks for and anything else that can provide legitimacy to your company.
Leave out any private or delicate information that should not be made public.
Do ensure all signage is clear and visible.
Don't quickly pass over important documents to avoid them being blurry.

Do ensure your business address and name is on the state-approved or local documents like a business license that will show in your video.

MAKE SURE TO ZOOM IN ON ANY DOCUMENTS THAT SHOW YOUR BUSINESS NAME AND ADDRESS.

Don't show documents with your business name that doesn't have a correct matching address.
We have helped hundreds of businesses with this process. We understand it can be a bit daunting. At
Chavez Web Design, LLC
, we provide assistance with Google local listings and we make every effort to ensure that, before submitting a Google My Business video to Google, you have a very high probability of having it get approved. Contact us today at
559-553-5000
and we will let you know if your video has a high probability of getting approved.