How to Get More Leads That Want To Buy Now
How many new clients can your business handle this month? Many business owners want new clients and get more leads, but don't know where to start or what to do. As a result, they look at traditional marketing methods such as radio, television, newspaper, magazines, door hangers, billboards, and etc.  However, there are three main problems with several of these advertising mediums:
1)    Many of these mediums can be expensive.
2)    They tend to reach a mass audience. Thus, many of the people that receive your marketing message don't want, need, or qualify for your product or service.
3)    You tend to get more low-quality leads because they are at the top of the buyer's funnel under "Interest" and "Consideration" instead of the "Evaluation" phase.
Wouldn't it be nice if you could get more leads that are in the "Evaluation" phase of the buyer's funnel? This way you get more leads that want, need, qualify, and are actively looking to buy your product or service soon? One of the best ways to get more clients in the "Evaluation" phase is to show up on the first page of Google, Yahoo, and Bing for high-quality keywords. For example, "Mexican food Visalia", "plumber Fresno", or "tree service Bakersfield" are just a few examples. How can you show up for high-quality words like this?
Step 1) Go to adwords.google.com and research the keywords that have low-level difficulty and high searches. There are normally 700+ different keyword variations per industry. Therefore, you will want to focus on a few keywords at a time.
Step 2) Optimize your website's web pages with new title tags, image tags, and heading tags with your chosen keywords from step 1. Don't make the mistake of adding too many keywords per web page. The search engines call this keyword stuffing and it will hurt you more than help you.
Step 3) Increase your website's page authority (PA) and domain authority (DA) by getting other websites to link to you. Your PA and DA can vary anywhere from 0 to 100.
Following steps 1 through 3 will help your website get ranked for more keywords. This means you will get more leads that are likely to buy now because they will likely be in the "evaluation" phase of the buyer's funnel. Does this mean you should never invest in other marketing mediums like television, radio, newspaper and etc? Not necessarily; however, doesn't it make more sense to max out the leads that are in the "evaluation" phase of the buyer's funnel first rather than spend the marketing dollars that will get you low-quality leads that are in the "interest" phase of the buyer's funnel? Every business is different; therefore, you will want to take advantage of our free customized keyword report. This free report will show you what you are missing to rank for high-quality keywords. So what are you waiting for? Call us today at 559-553-5000 or send us a message at [email protected].
Summary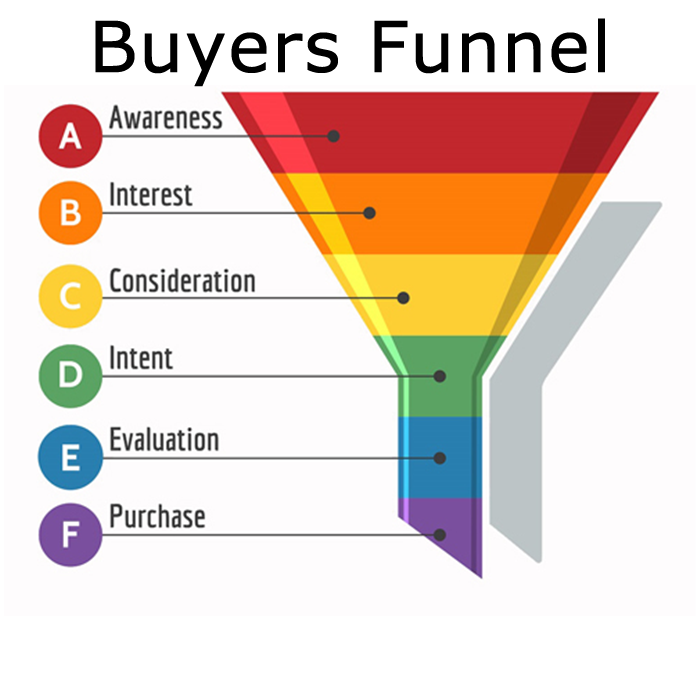 Article Name
Get More Leads That Want To Buy Now
Description
How many new clients can your business handle this month? Many business owners want new clients, but don't know where to start or what to do. As a result, they look at traditional marketing methods such as radio, television, newspaper, magazines, door hangers, billboards, and etc. However, there are three main problems with several of these advertising mediums
Author
Publisher Name
Publisher Logo