In today's world, Google is the go-to place to find all types of business and products. After all, this is the best way for your audience to find out about your brand and products. That's why it is so important to get familiar with Google ads and learn how to make the most out of them.
In this brief guide, we will show you why Google ads are so important, and how to use this service to reach your business goals.
Let's get to it!
Formerly known as Google Adwords, this is an online advertising service provided by Google.
The way it works is by connecting people looking for products and services, with the brands and merchants that offer them.
For instance, look at the search results page for "Google ads"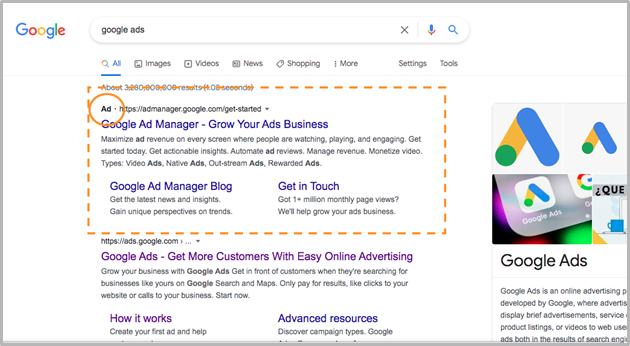 As you can see, that first result is an ad. These ads are on top of the Search Results page and look almost identical to the organic search results. The only way to tell them apart is by the little "Ad" that appears at the corner.
You have to keep in mind that purchasing advertising from Google doesn't necessarily mean that you will appear at the top of every search result. And the reason is: that's what everyone wants. And that is exactly the reason to learn how to use the platform correctly.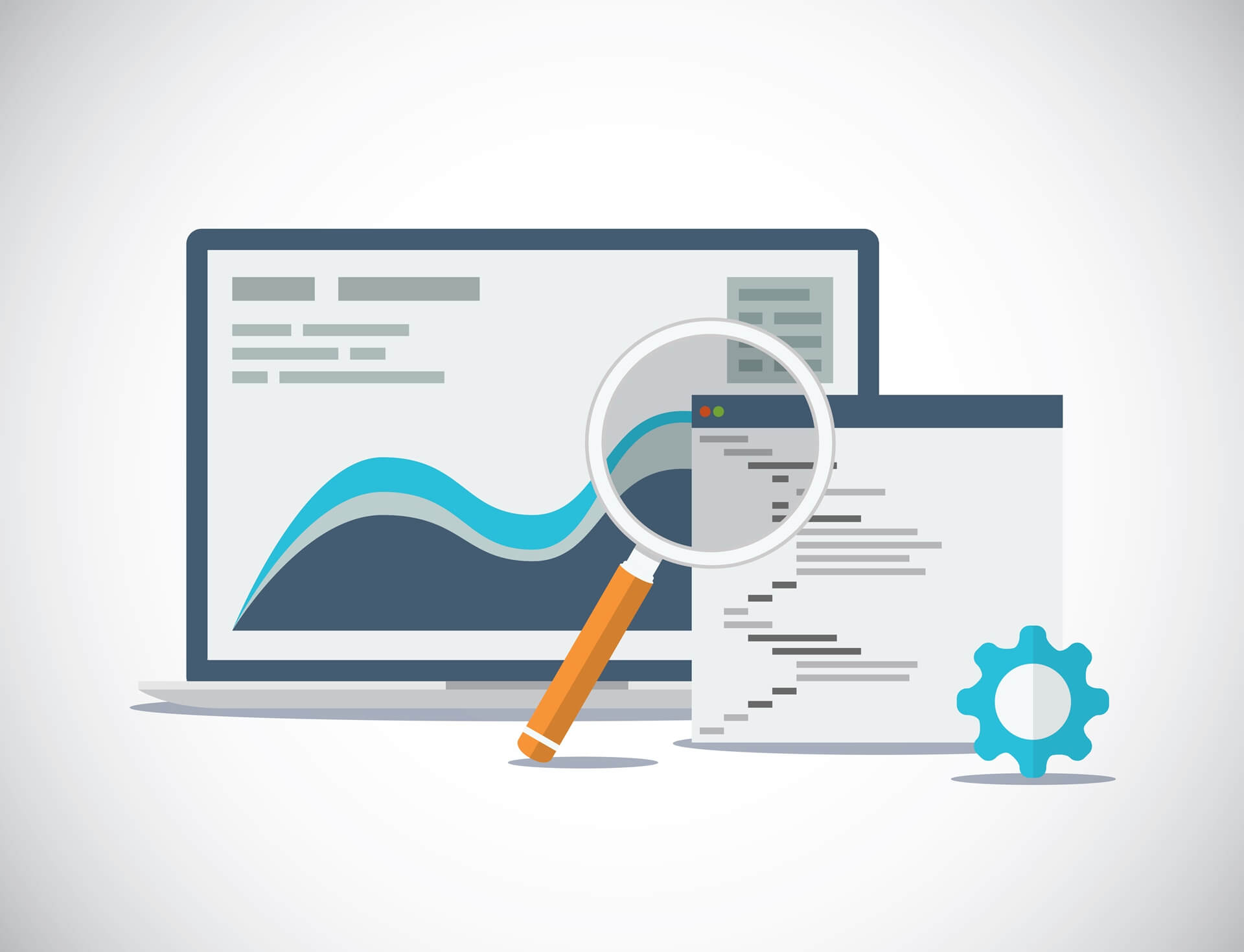 Google ads work on a bid system. Let's break it with an oversimplified example.
Let's say you sell sneakers and want your store to pop up every time someone searches for the keyword "sneakers". As you may imagine, you won't be the only one there!
What happens next is, you and the others that want that keyword, place a bid for it. And the one with the biggest offer gets to appear in the first position on the Search Result page. To make things easier, you can decide your maximum bid when developing your campaign, and the algorithm takes care of the rest.
Of course, many other parameters affect this result. While setting up your ads campaign you can also decide a maximum daily budget, the demographics you are interested in, and many otter settings.
Google ads offer you three options to place bids
Cost-per-click. This is the cost you pay when someone clicks on your ad.
Cost-per-mile. The cost you pay for 1000 impressions.
Cost-per-engagement. The cost you pay per conversion. (subscribe, purchase, follow, signs-up, etc)
There is another factor you must keep in mind. The quality of your ads.
When someone types in your keyword, the algorithm will consider all the factors we mentioned before to determine if your ads pop up or not. But the algorithm will also be affected by the quality of your creatives.
This sounds threatening at first, but it is something you can use in your favor. That is because the higher the quality of your ad, the lowest cost you'll pay per impression. Not to mention you will also be shown in a better position on the Search Results Page
Which Type Of Google Ads Campaign Should I Choose?
There are some campaign options for you to choose from.
Search campaign
Display Campaign
Shopping campaign
Video campaign
Other campaigns
Let's take a look at what each one of them does.
Search Campaign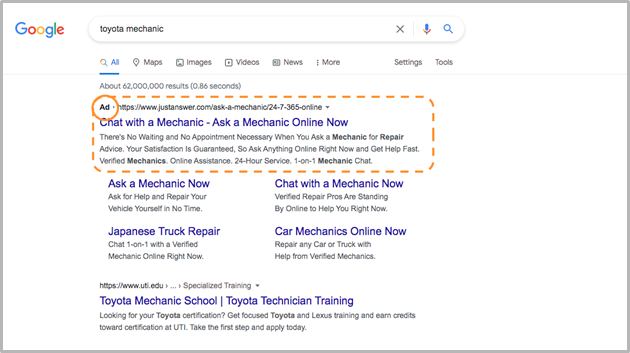 This is one of the most cost-effective types of campaign, mainly because this means your results will only appear when people actively search for them.
Shopping Campaign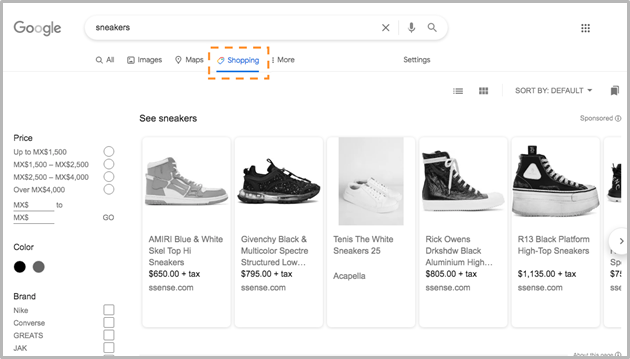 This type of campaign shows your products directly into the shopping tab, but it also can show images of your products directly on the Search REsult page. These Campaigns work great for eCommerce businesses who want their products shown to potemntialñ buyers.
Display Campaign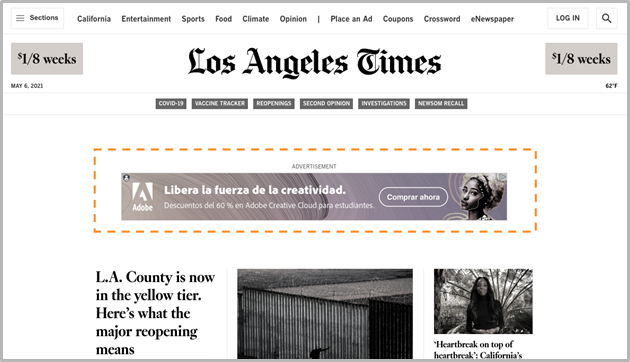 This campaign makes you appear on various websites across the Google partner network. This can include ads in Gmail or third-party websites.
Since the Google partnership network reaches more than 90% of all internet users and has more than two million websites, this option can help you reach broader audiences. However, a display campaign can make you appear in places you don't want to be.
Video Campaign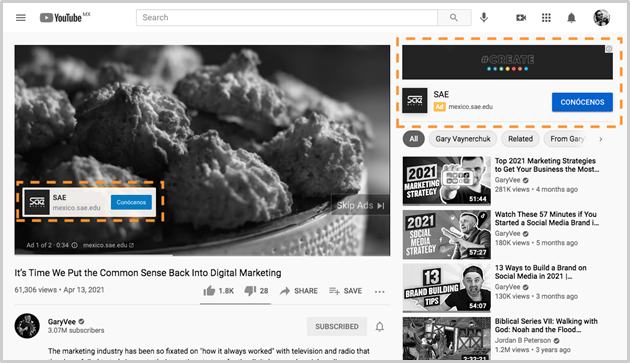 This is the one you need if you have or will produce your video ads. This option allows you to appear on Youtube at the beginning or in the middle of some videos. Your ads can also appear as discovery ads on the Youtube search results page.
Other Campaigns
This can be video, image, or text ads and will be shown in the Google Display Network, although these campaigns can be more specific.
The best part is you don't need to design your ads. Google takes your app to store text and images and creates ad pieces, then the algorithm tests different combinations and chooses the ones with better performance.
Take your time to decide the type of campaign you need, or start by testing and measuring results. One of the best features of Google Ads is the amount of data you can get and analyze.
Using Google Ads For My Business -step-by-step

Let's take a closer look at how to start using Google ads for your business.
Step 1: Get Your Google Ads Account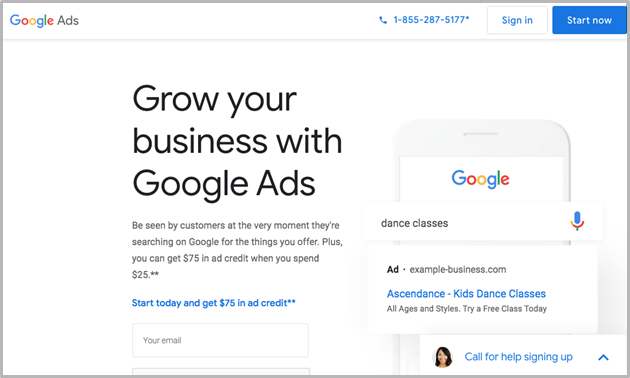 The first thing you need is to open a Google Account for your business. You don't need to use a google email address (Gmail) but if you do, it offers some advantages and integrations.
Once you have it, go to the Google Ads website and click on Start.
esults you want and also the way they can use your bid money.
Step 2: Define Your Goals
The next step is to click on the "Start Now" button. This will take you to the dashboard, and there you need to click on "New Campaign"
On the next screen, you need to choose your campaign goals. This helps Google know what type of results you want and also the way they can use your bid money.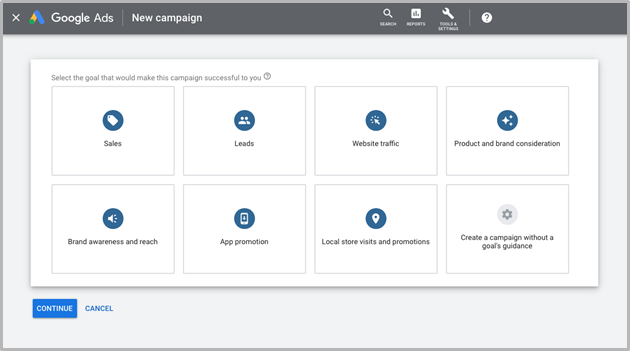 One of the best things you can do is to be clear about your goals. For instance, if you are starting your business it may be tempting to start a Sales campaign; but people won't buy if they don't know about your brand, quality, and products, so, it may be better to choose a Brand Awareness Campaign.
Step 3: Set Your Keywords And Business Name
You need to set your business name and a URL for the landing page your customers will be directed to when clicking on your ad.
Then you can choose the keyword themes that match your brand or ad. If you are not sure about how to choose the right keywords, take a look at the Google Keyword Planner.
Step 4: Define Your Target Audience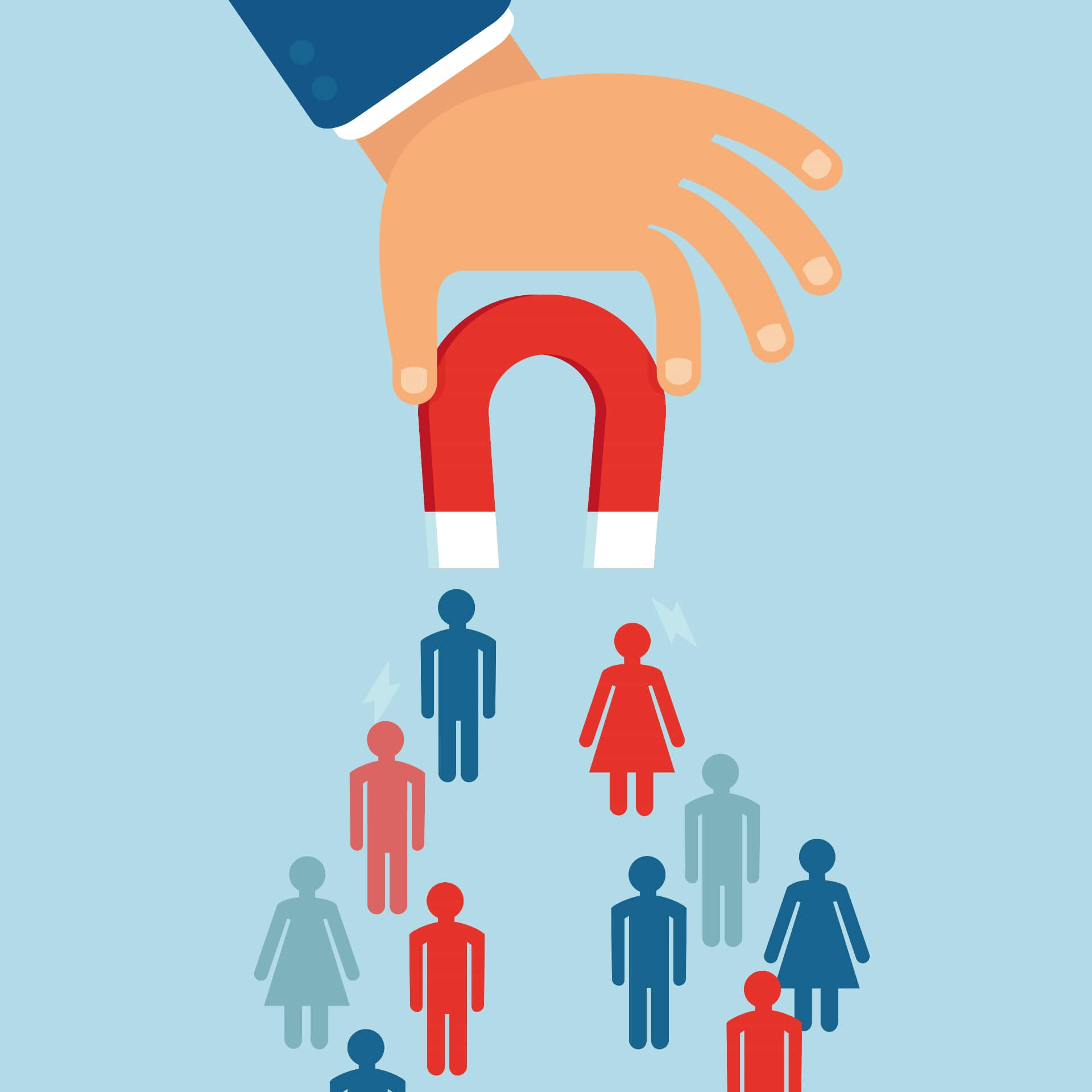 This is one of the most important parts of the whole process. Here you need to choose where your ads will be shown. You can choose the people who're in proximity to your physical store, a whole city, or a zipcode.
Step 5: Write And Design Your Ads
This is the part where you need to show your copywriting and graphic design skills. Of course, you can hire a Web Design Agency to take care of that.
You can get a preview of said ad before publishing it, and if you feel lost on the creative part, the Google assistant can become a great help.
Step 6: Set Up Your Billing Method
As clear as that. You just need to specify the paying method you will use to bid for the search results or to get displayed in the Google network, depending on the type of campaign you choose.
Google Ads Best Practices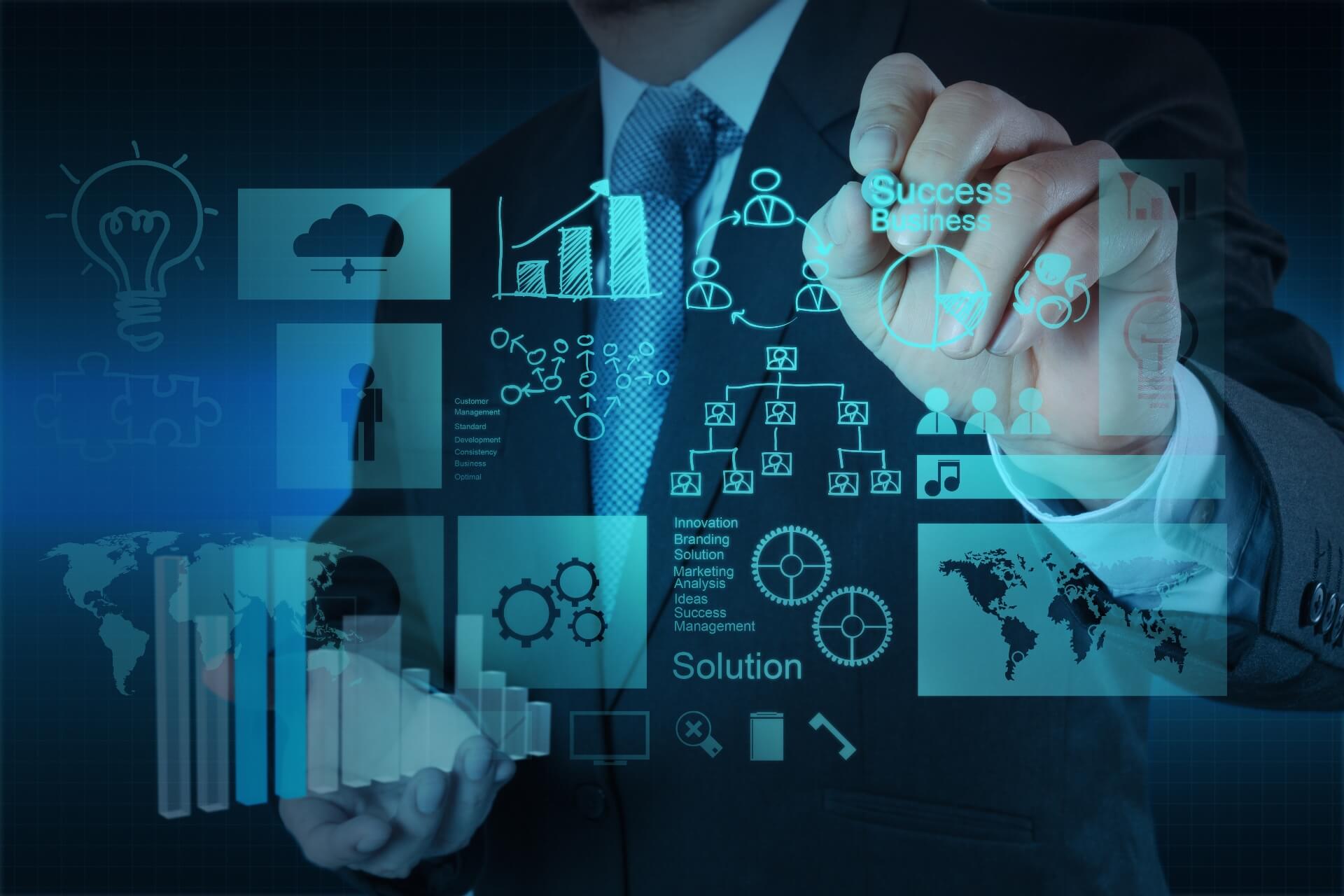 As you can see, creating the perfect Google campaign can be challenging. Sometimes you even need to find the adequate balance between using keywords and being readable. But what you need to do for sure is to plan your ads, set your landing pages right, and always measure results.
So yes. That's a lot of factors to take on the count. The good part of all this is, when well done, Google ads can become your business best friend.
In this section, we are going to answer some of the most asked questions about Google Ads, and share with you some tips and many of the best practices that can help you to get the best possible results
What Is Natural Language Search And Why Is It So Important?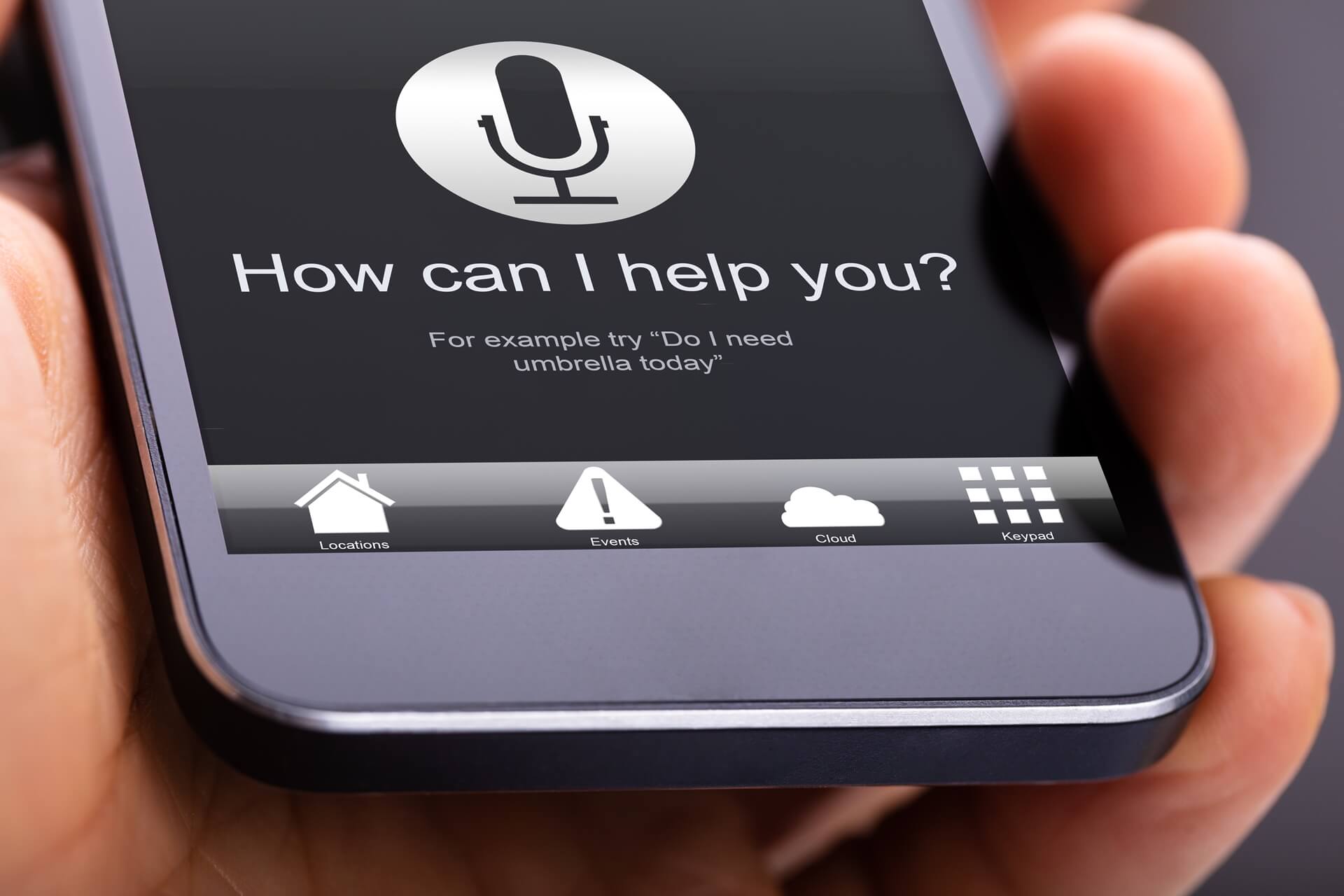 Natural language search (NLS) is becoming very popular since it involves expressing keywords in the most natural possible way. The reason behind NLS popularity is because voice search is becoming more and more common and it represents a big share of search traffic.
It may sound confusing, but let us show you an example: Have you ever stumbled upon ads that sound like this?
"Incredible offer, get 10% off with this great offer for a limited time!"
This sounds unnatural, repeats words (offer) and it's no solution focused.
If you write something like this:
"Get 10% off on Tacos every Friday at Antonio's"
It is clear, straightforward, doesn't overuse keywords and it has more chances to be considered "natural language" by the Google algorithm.
Introducing BERT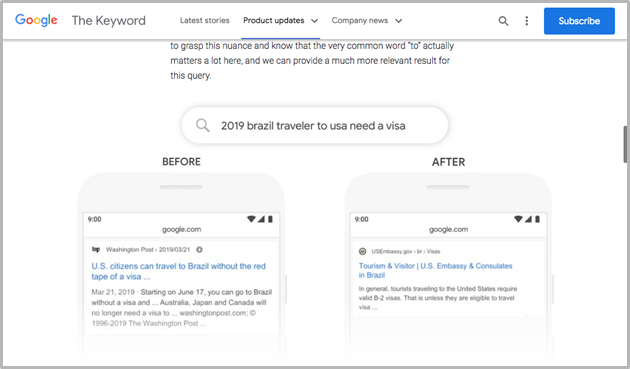 This is a neural-network-based algorithm used for natural language processing, and it helps Google (and computers in general) to understand the way people use language. This little guy is the one that decides to show you recipes, after you type something that doesn't have the keyword "recipes" in it, as "easy way to prepare chocolate pudding"
Keywords with more than 3 words in them are known as long-tail keywords, so most natural language keywords belong to this category.
Data shows that even when they have a lower search volume, people who use natural language are more prepared to subscribe, purchase, click or like, than the rest. That is also the reason why Google is giving a higher priority to natural language keywords.
Develop A Mobile & Desktop Strategy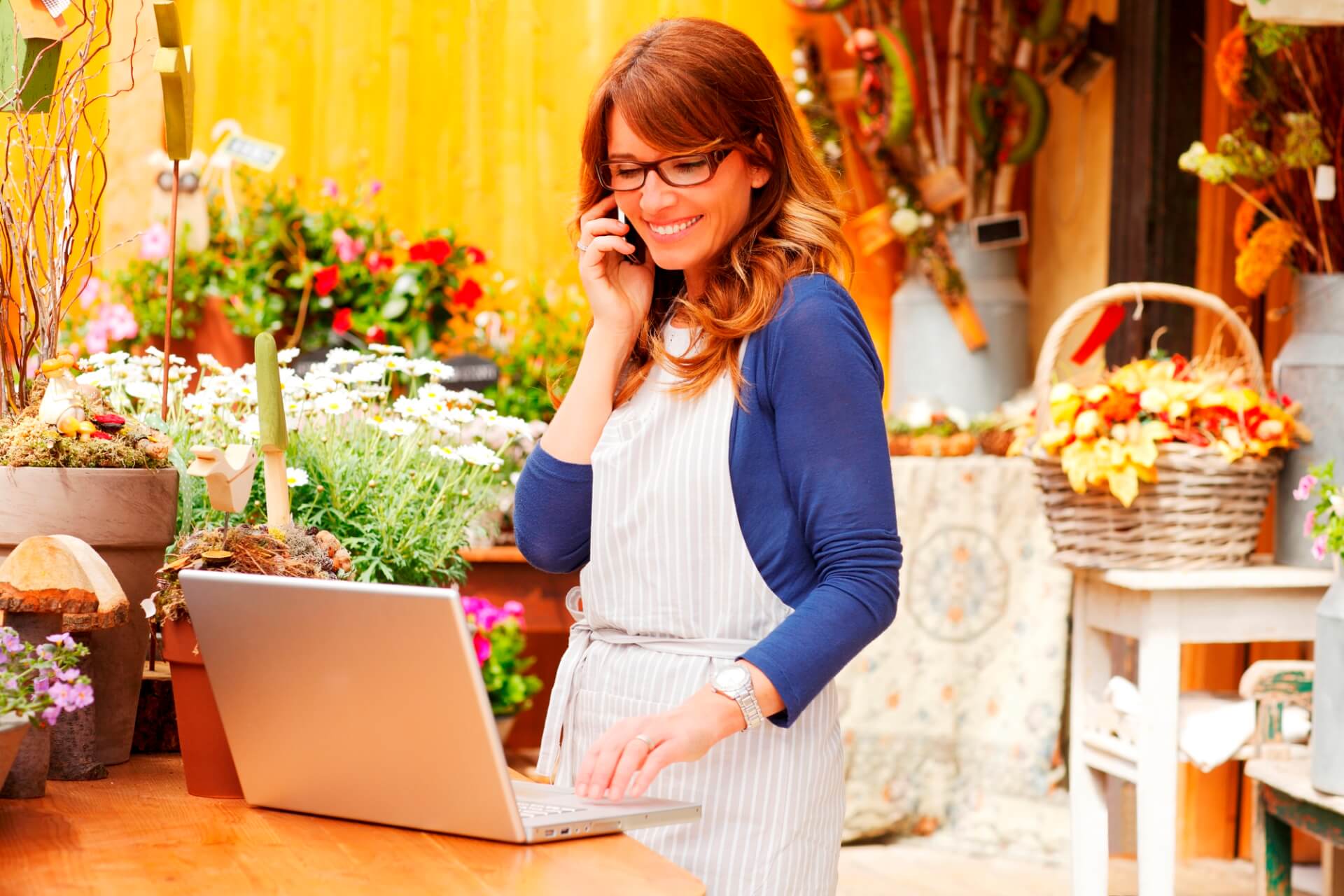 Over 70% of web traffic happens on some sort of mobile device, that's why it is so important to consider this as part of your ads strategy. And of course, we are talking about making them look right on all devices, but also about your audience and its behavior.
According to Smart Insights, most of the clicks on ads come from mobile devices, but most of the conversion comes from desktop.
That is the reason why you want to develop different strategies for those audiences. For instance, you can develop a brand awareness campaign for mobile, while using a sales campaign for desktop.
But you can also set IF variables, to make it even simpler. For instance, you can set your campaign to show a Call To Action that says "Visit Website" for mobile users, while it says "Purchase now" for desktop users.
How To Use Negative Keywords In Google Ads?
Up to this point, we have a good understanding of natural language, bidding, and types of campaigns, the next step in that field should be to pay attention to the limits of who can see our ads.
Negative Keywords allow you to set which searches you don't want to appear in.
For instance, if you have a car repair shop, maybe you want to use "Vehicle repair service", but if you don't service motorcycles, you can set "Motorcycle repair service" as a negative keyword.
Pay Attention To Your Landing Page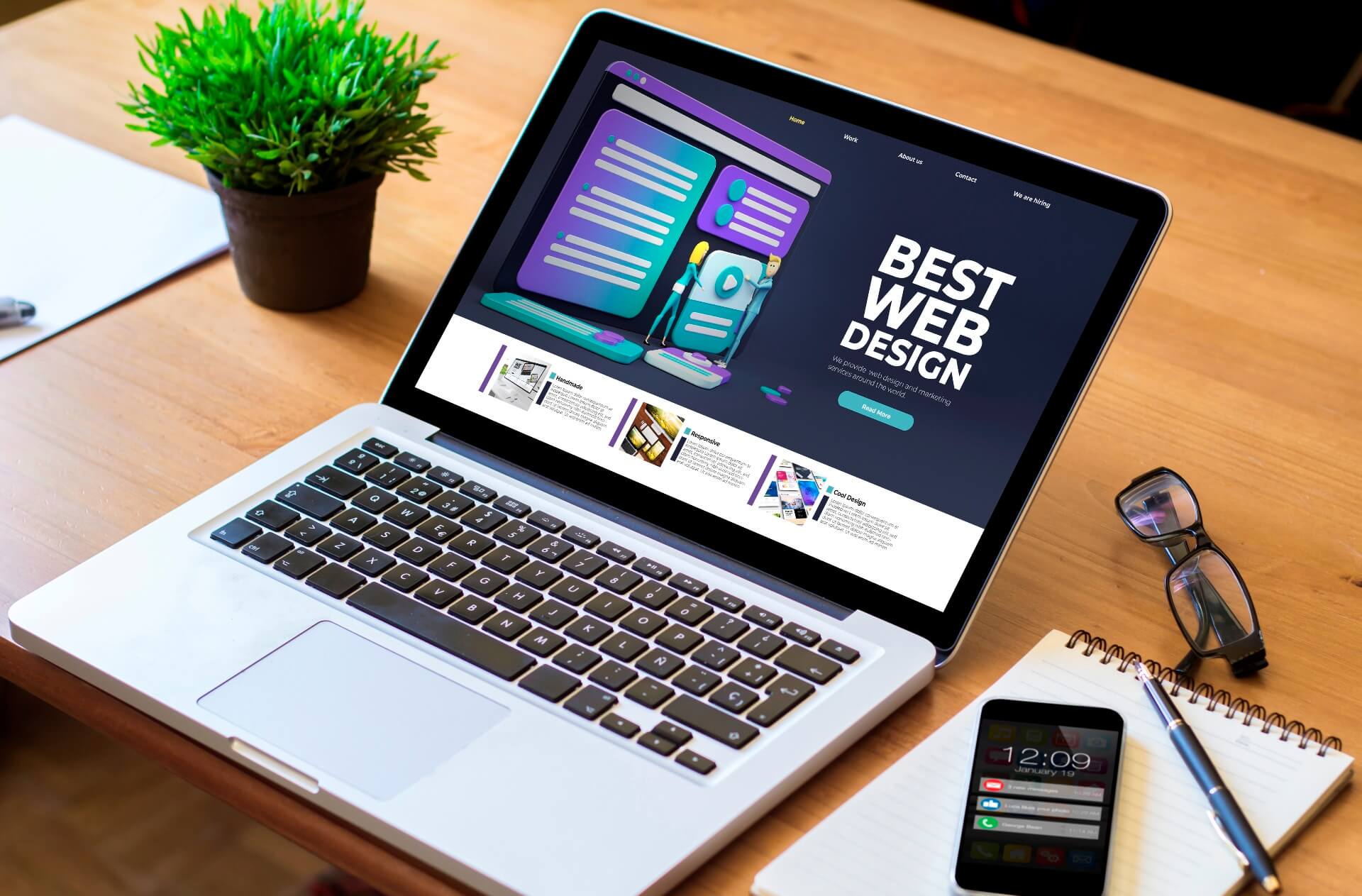 This is one of the most common errors when creating a Google ads campaign. Many people direct customers to their business homepage or Facebook pages. The problem comes when the page does not match the ad.
For instance, let's say your ad is about a special sale, but the place your customers are directed is your Instagram page, where there is no mention of said sale. Some people may look for it, but most of them will just leave.
Your landing page is also a crucial component of your whole campaign since people will decide if they trust your offer or not, based on it.
Your landing pages should be clear, have clear calls to action, and/or conversion buttons. It should be a very clear and precise roadway that shows your customers what you want them to do next.
Always Measure Results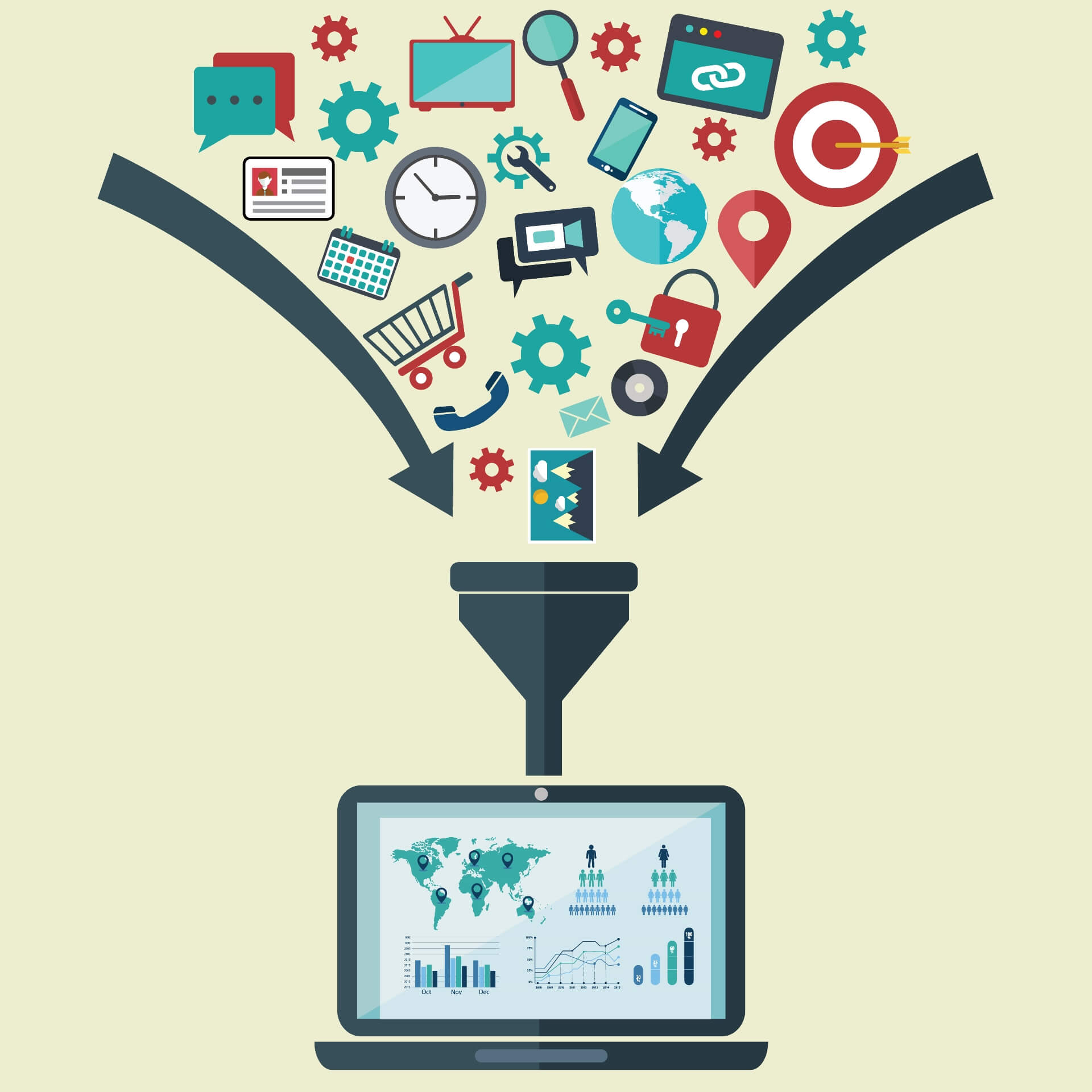 As Adam Savage would say, 'the only difference between science and fooling around is to write it down". You need to measure your results always so you can understand which parts are working and which ones don't.
Google ads offer you some ways to measure results, and you can always choose to connect your analytics engine. Another step many people skip -and later regrets it! Is to check analytics regularly and make adjustments to the ads campaign accordingly.
Besides, all data you can gather around your ads, products, and services, can become amazingly useful when put to work. You can use this information to reach new audiences, understand better your customers, and even create new products and services.
This brings us to the next title
Be Flexible With Your Google Ads Campaign
The bad news is: There is no right answer to develop the perfect strategy for your business.
The good news is: You can (and should) find it out.
Keep in mind there are thousands of variables to consider before launching a campaign. The best thing you can do is to keep an open mind and remain open to tweaking some things here and there when the campaign is running. Sometimes you will even need to call out a campaign if it ends up costing more than what it delivers.
The goal here is to learn which strategies and keywords are delivering the best results. Sometimes you can start a campaign with one keyword that seems relevant at the moment, only to end up using completely different keywords a few weeks later.
Frequently Asked Questions About Google Ads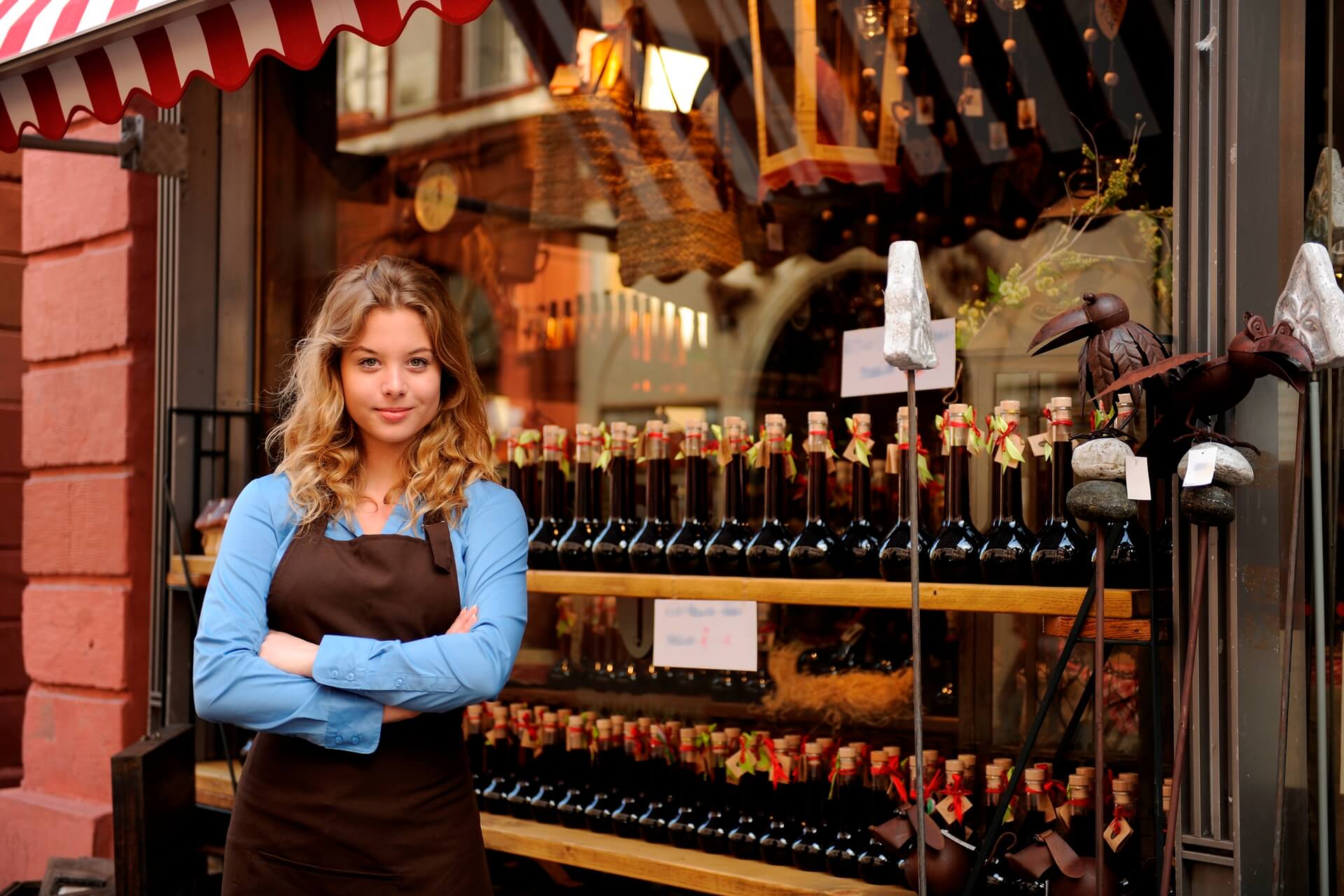 Before you start testing your new Google ads campaigns, here are 5 of the most asked questions about this service.
How Do Google Ads Help My Business?
The service that Google ads provide can help you reach people who are searching for your specific product or service. Google ads can also help you set specific goals like web traffic, app downloads, subscriptions, or purchases. It also helps you keep track of your results so you can improve your campaigns and get closer to your business goals.
Why Are So Many Businesses Using Google Ads?
One of the big benefits of this platform is that you can connect people who sell something with the people offering that something. But this service also allows you to change, tweak and modify campaigns on the go, based on real-time results.
Is Google Ads Any Good For Small Businesses?
Google ads are one of the best options for all types of small businesses either digital goods or physical stores. There are many reasons for the possibility to reach people already interested in our business, but one of the most important ones is cost-effectiveness.
How Much Does A Google Ads Campaign Cost?
There are many variables to consider before you can come up with the cost of your campaign, but the Google Ads platform is very clear and transparent as to what it is charging and why. The average cost-per-click up to 2020 was $1 – $2. Keep in mind you also need to develop a marketing strategy, a landing page and then copy and design your creatives.
Should I Use Google Ads Instead Of Facebook?
The thing is, there isn't a yes or no answer. Think of the different platforms as ice cream flavors. It's not about finding the best one, but the one your customers like. So, as we mentioned before, one of the best approaches you can take is to test, and then decide based on results. If your audience happens to be on Facebook or Instagram, it may be worth investing in those platforms.
Conclusion
As you can see, there are some things you need to consider before developing a Google ads campaign. And if your strategy is about eCommerce, you may want to take a look at these 5 key aspects of eCommerce Digital marketing.
If you still have any questions about how to develop an effective Google ads strategy, contact us! Let us help you get it right on the first try!