Owners in the roofing services business are frequently so preoccupied with running day-to-day operations and collaborating with other contractors that marketing and planning are frequently put on the back burner. However, the strongest in the business understand that having a marketing system that produces consistent results is not only recommended but necessary to beat your competition.
Marketing efforts for a roofing contractor include anything that helps advertise the company's services to current and potential consumers. These efforts can include everything from having a high-quality website to email marketing to local SEO methods to door-knocking and paid advertisements.
Are you ready to go full speed ahead with some marketing for your company?
Well, slow down a bit. First, let us go through the Top 7 Proven marketing strategies.
1. A High-Quality Website and Logo Are The Foundation
The importance of a great logo and a fantastic website before starting any marketing campaign
You will squander a lot of money on roofing marketing if you don't have a strong foundation with your branding and website. Your logo and website must look fantastic! Visitors to your website will be more likely to become paying customers if you do it this way. Here is an example of a great roofing website we created.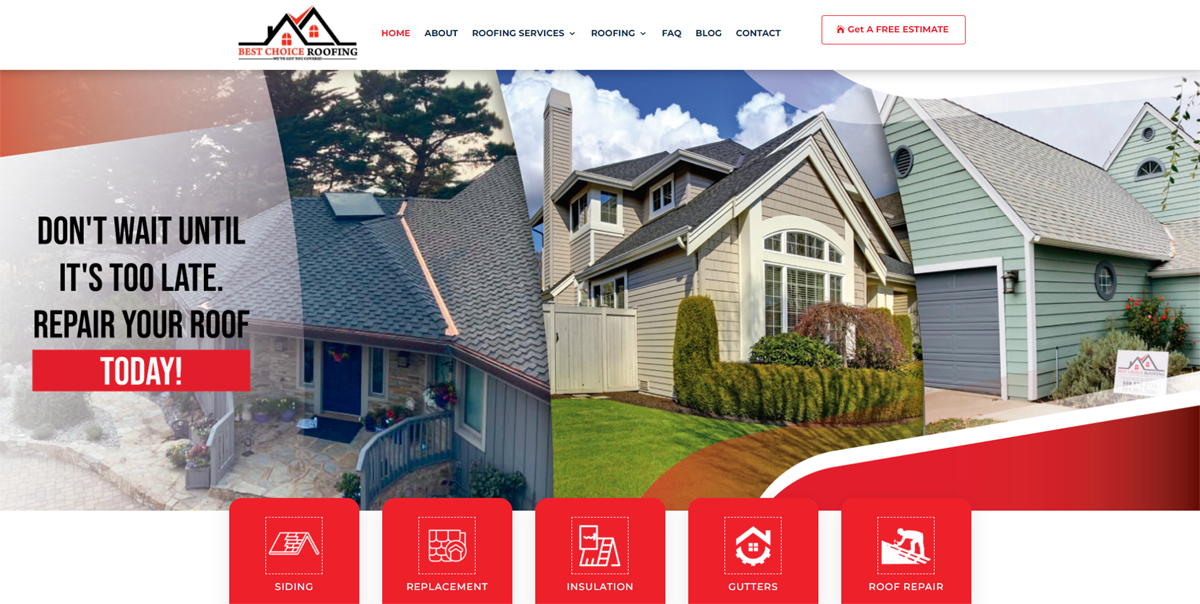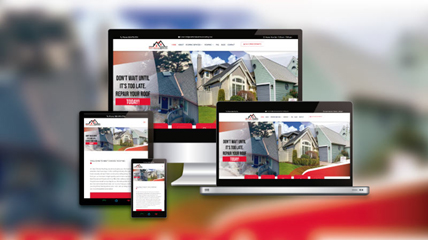 Your company's logo is significant since it communicates ownership, quality, and values. It's stamped on your products, business cards, websites, social media, and, most importantly, in your clients' brains.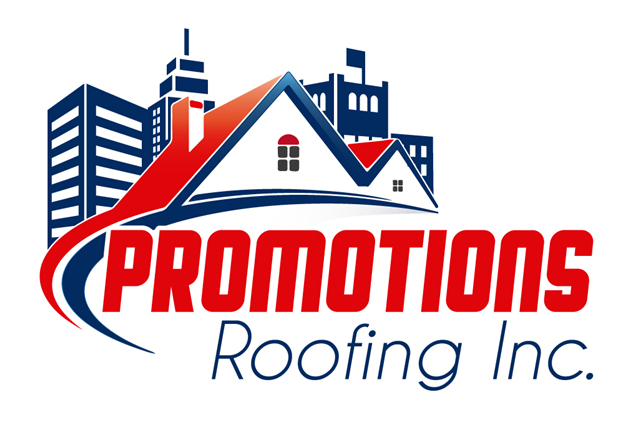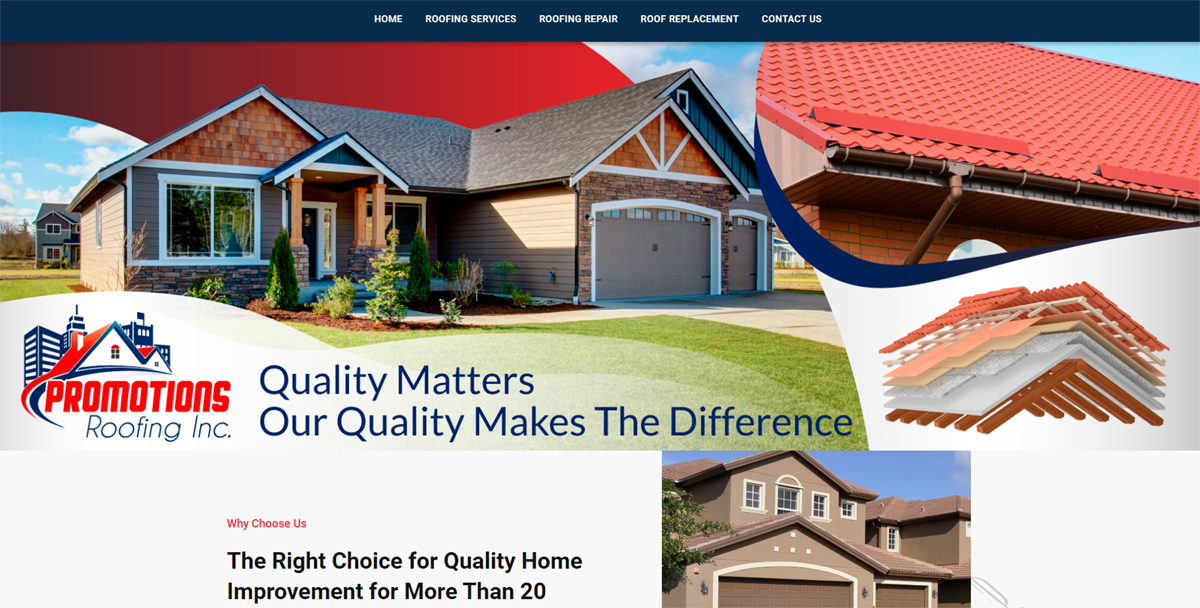 It communicates a set of virtues and ideals without the use of pages of prose or a team of content writers. It creates a sense of bonding between a brand and its customers. It attracts attention, produces a strong first impression, serves as the core of your brand identification, and serves as a memory for customers to recognize your brand in any setting.
One of the most important reasons for having a website for your company is to improve its credibility. There are probably other companies that provide a service that is comparable to yours. Having a website that looks attractive and effectively provides great information to your customers is one method to stand out. People may doubt your legitimacy as a company if you don't have a website.
Customers are more likely to buy from you if you clearly define who you are, what you represent, and what you stand for. This is also something that might help you stand out from the crowd. It's difficult to do this without a website because people can't readily locate quality and reliable information about your company.
People will know how to contact you if they find you online, become interested in your service, and want to learn more, due to the material on your website, which gives you the possibility to improve your sales.
The website audit begins with a general examination of a website to identify the actions that must be taken to improve search engine optimization (SEO). On-page and off-page SEO audits, such as broken links, duplicate meta descriptions and titles, HTML validity, website statistics, error pages, indexed pages, and site performance, are among the many tools that offer advice on how to improve a website's search ranks. All online businesses can benefit from a site audit, which enhances many areas of their websites.
Get A Website Audit
Website audits might include technical performance, search engine optimization (SEO), user experience (UX), website content, design, and accessibility, among other things. All of these concerns are covered by the checklist found at Top 67 website audit checklist items. Before publishing your website you'll want to do a website audit. First impressions are very important; therefore, you want your website to be better than your competition. This way you can inspire trust, confidence, and quality in your work. This common method provides a comprehensive view of any website, including general traffic and particular pages. The sole objective of a website audit is for marketing goals. The purpose is to identify campaign flaws that affect website performance.
Call us today at 559-553-5000 to get a free quote on a website audit today.
2. Claim the top online directories
Google My Business, Bing Places, and Yelp
You must market your roofing business for it to grow and expand as a roofer. However, due to the large expense and time limits involved in the process, promoting your roofing company can be a difficult challenge. Because roofing is an on-demand profession with few repeat customers, you'll want to make sure your company is registered with Bing places so that potential customers can find you through online search results.
It makes it simple for customers to locate you online because it includes vital information such as your company's name, address, opening and closing hours, and phone numbers.
The portal where your profile information is set up is Bing Places. These covers creating an account, creating a list, submitting a proposal, and managing your client's business. Local business owners can use Bing Places to add their listings to Maps. Being listed on Bing Maps increases your visibility and presents relevant content in real-time.
Bing Maps has a considerably stronger impact on mobile devices due to its dynamic nature. The user can act quickly.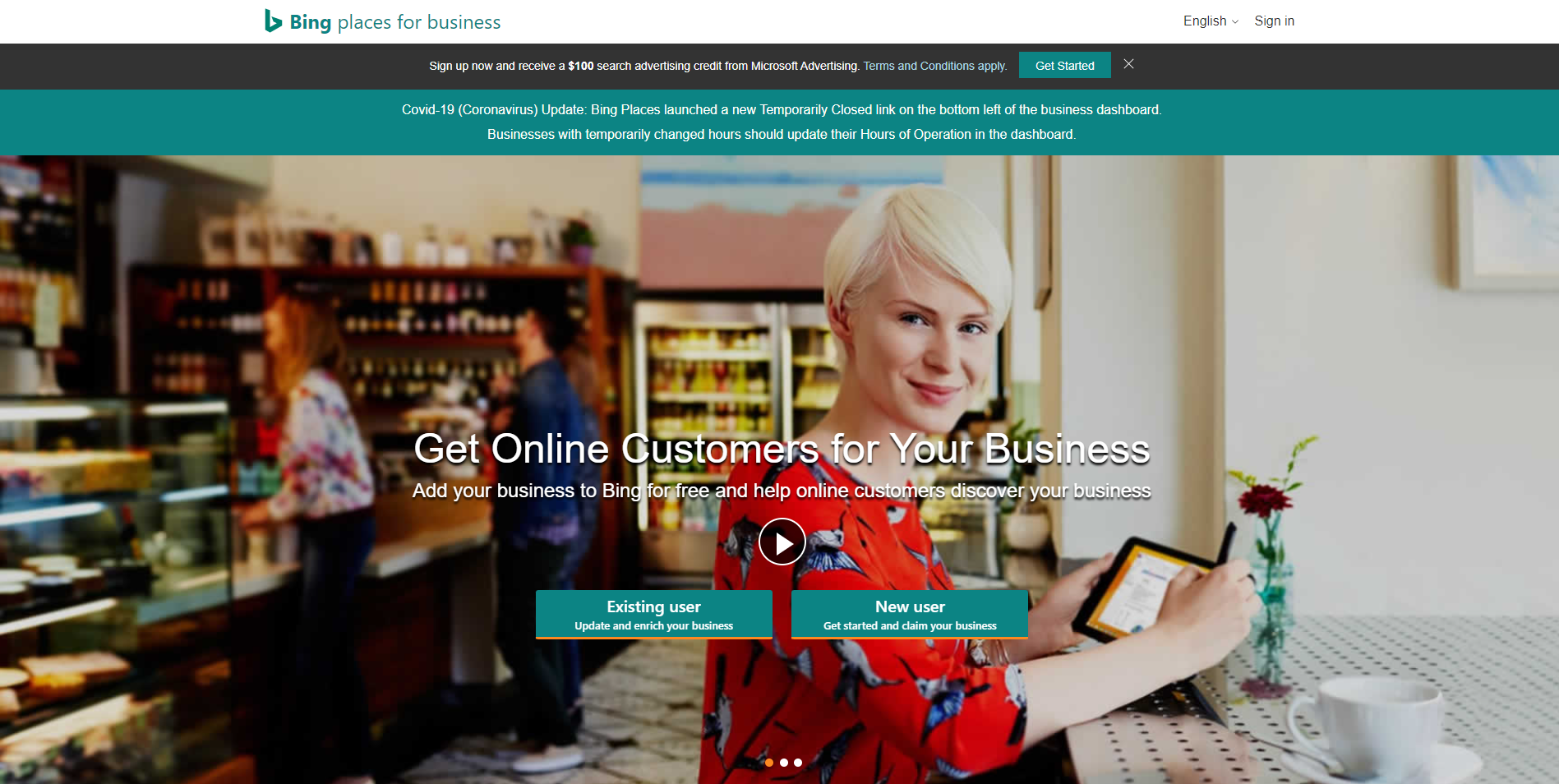 Google My Business uses powerful technologies like Google Search and Google Maps to help you reach and engage with customers. Company profile displays when someone searches for your business or businesses comparable to yours on Google Search or Google Maps with the help of Google My Business. Go to
google.com/business
to get started.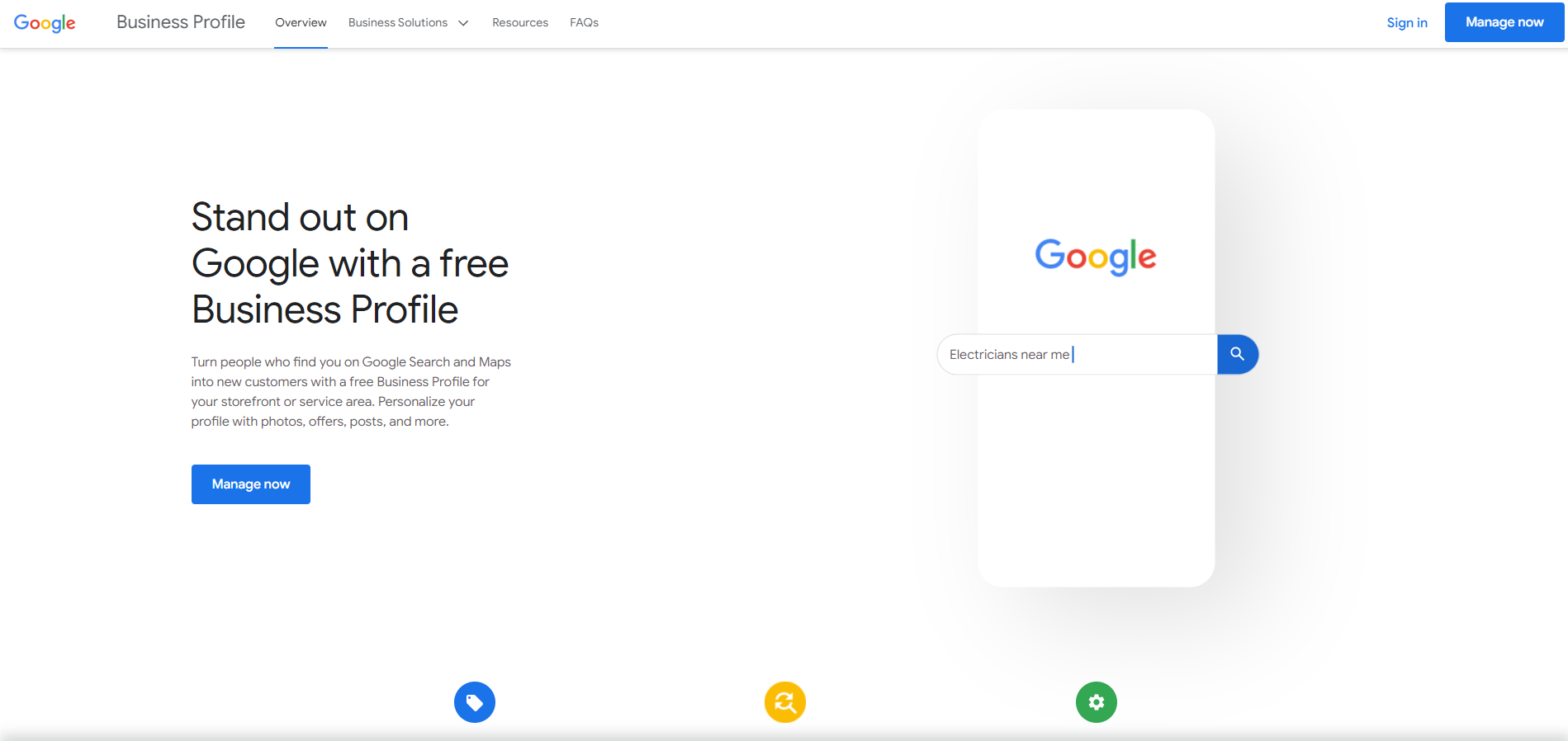 Another online business directory that might help your company's internet presence is Yelp. Yelp is an online directory that allows customers to leave evaluations of local businesses. Businesses may utilize Yelp to market their services and goods and gain more leads, traffic, and visibility online. You'll want to go to
business.yelp
to get listed.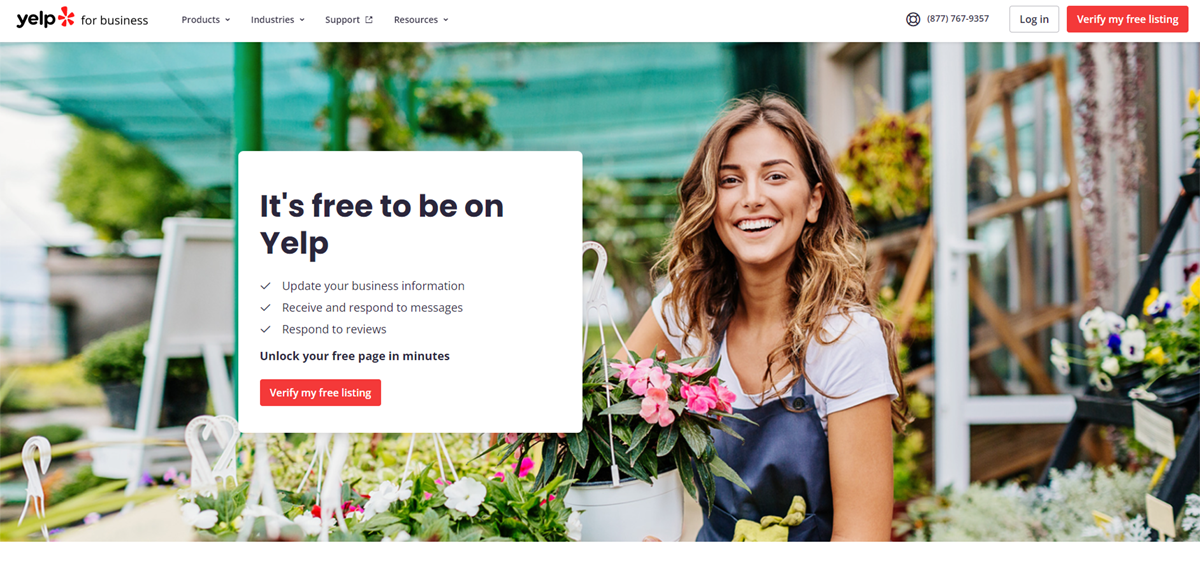 3. Google Guaranteed
What are google service ads?
Local Services Ads allow you to connect with people who are looking for the services you provide on Google. Customers in your area will see your ads, and you will only be charged if a customer contacts you directly through the ad.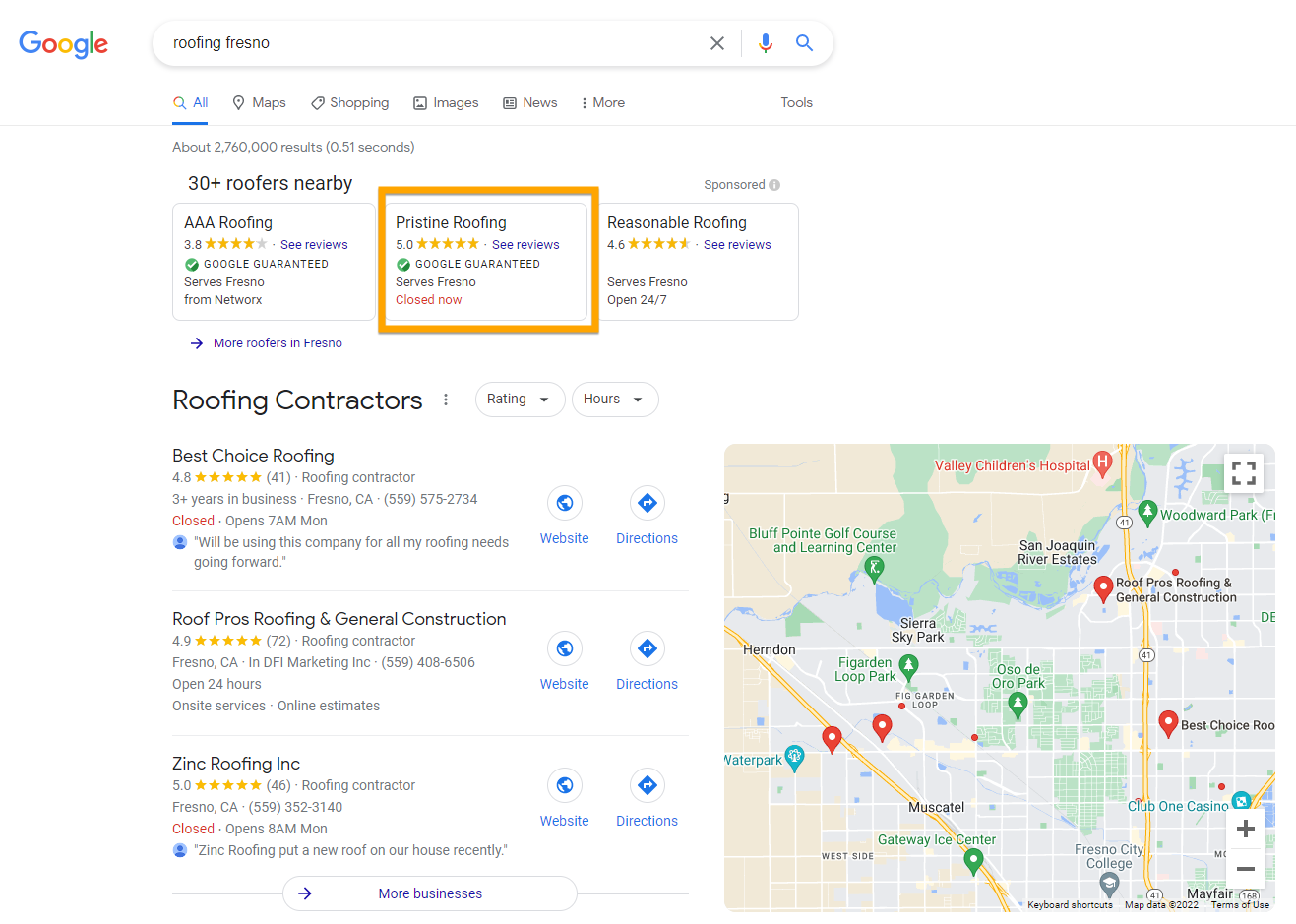 If someone searches for roofers near me on Google and sees your Google Guaranteed Ad, your business name and a Google Guaranteed badge will appear.
When local customers search for your services, your adverts appear on Google. Customers who find you on Google can contact you directly, allowing you to fill your schedule with local tasks.
Control your spending and only pay when a customer contacts you directly as a result of your ad, so you can concentrate on getting real outcomes for the business. We have seen the best results from this program out of all advertising programs because Google will only charge you if you get an actual lead. Other advertising programs will charge you regardless of whether or not you get real leads. Moreover, Google will not share your lead with other contractors. Many other lead generation programs will share your lead with 5 other contractors. This often leads to a bidding war and makes it difficult to win the prospect.
Google will make sure your business meets local license and insurance requirements to become a Google Guaranteed business. When you sign up for Local Services Ads and complete the verification procedure, you become a Google Guaranteed business. The Google Guarantee aids in the development of a solid online reputation by assuring potential clients that you have been certified by Google. If a consumer is dissatisfied with your services, Google may reimburse up to the amount collected for jobs hired through Local Services Ads, subject to a lifetime cap on coverage.
4. Google Search Ads
Google search network
If you want to take your roofing company to the next level, Google Ads search campaigns can be beneficial. Search advertising allows you to place your website's listing at the top of the search results, leading to increased traffic.
Your ads may display on the Google Search Network, which is a collection of search-related websites and apps. When someone searches for terms relevant to one of your keywords, your ad may appear alongside search results when you advertise on the Google Search Network.
You may target your adverts to the types of clients you want while filtering out the ones you don't. When you use Google Ads to advertise online, you can utilize a variety of targeting options to reach potential customers just when they're looking for your products or services.
SEO aims to improve your website's ranking in organic searches. Google Ads, on the other hand, uses precise keywords and keyword phrases that your potential customers use while searching the internet to generate an ad to promote your website. It's a quick and easy approach to get in touch with your ideal clientele.
5. Local Search Engine Optimization
Local search engine optimization is similar to SEO in that it affects the visibility of a website or a web page in the unpaid results of a web search engine, often known as natural, organic, or earned results.
Local SEO is a search engine optimization method that helps your company appear more prominently in Google's local search results.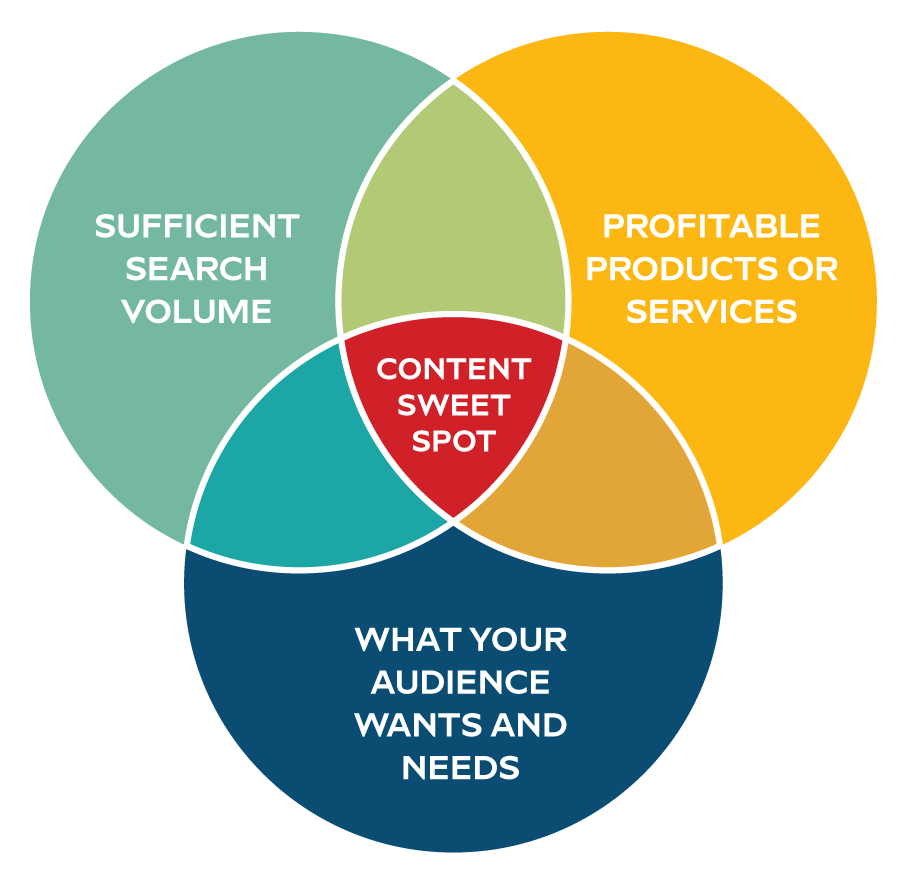 Local SEO can help a roofing company that has a physical site or serves a specific geographic area. Local SEO can help you expand your business if you search Google for any essential keywords linked to your business and a map with three listings shows beneath it, commonly known as a map pack.
Local SEO helps you to publish crucial information about your websites, such as your business's address and phone number, on the internet. This helps to boost your company's online visibility, which can help residents in the area become more aware of your company.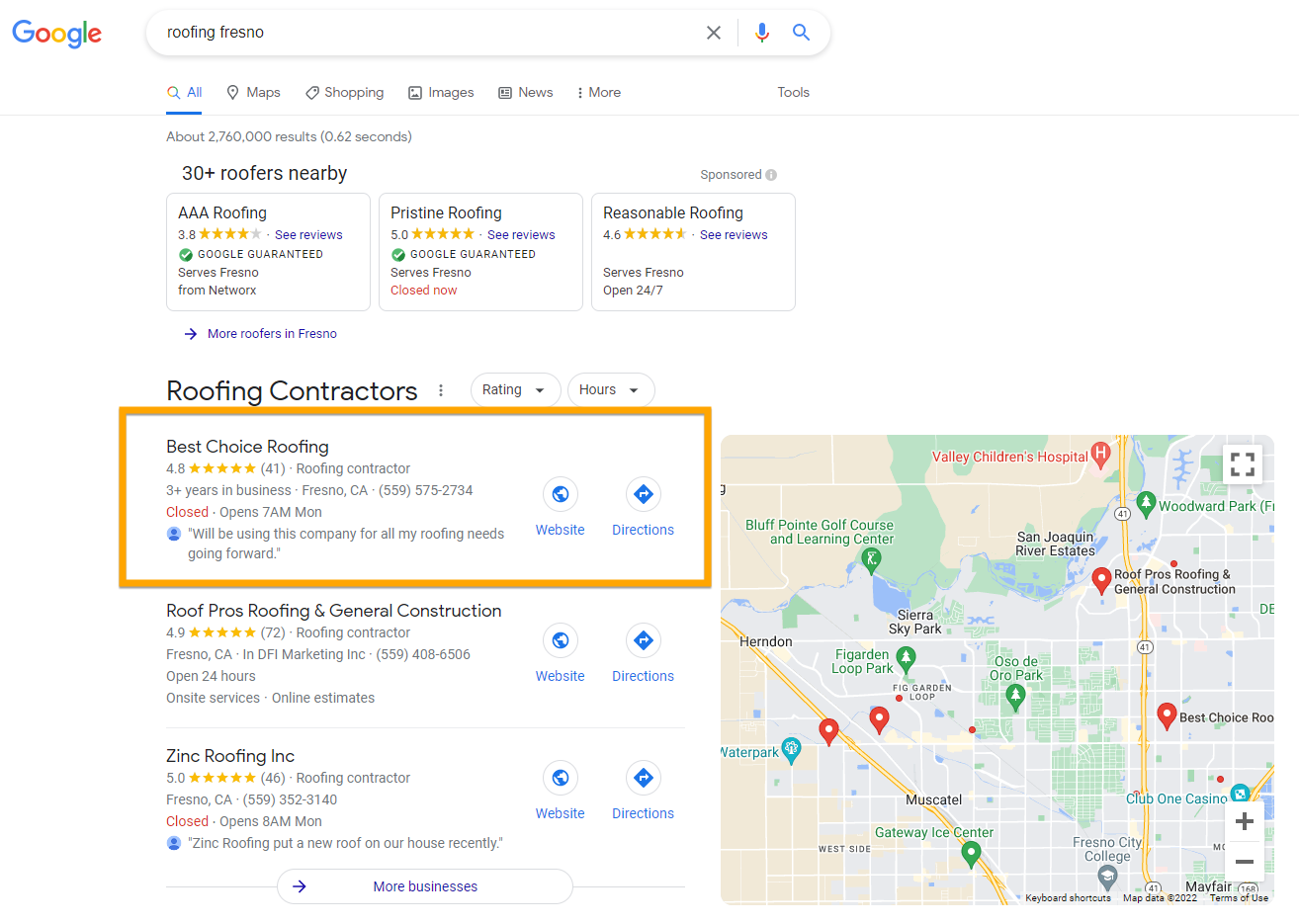 Significant landmarks, junctions, companies, well-known street names, and major cities/hubs can all be found in the United States. So, regardless of where your roofing company is located, be sure to include location-specific keywords on your roofing website so that people can discover you.
6. Facebook Ads
Because of this weather-related, neighborhood-specific target focus, Facebook Ads are an excellent marketing technique for roofers, as you can use them to warm up specific zip codes or communities for new clients near you or in your geographical range. Facebook Ads for Roofers can help your company produce quality leads and roofing jobs. It's a fantastic marketing channel to incorporate into your company's growth strategy. For as little as $15/day you can reach a considerable amount of people that fall in your target market. In the example below you can see that we would be able to reach anywhere between 1300 to 3700 potential customers that live within your service area and are within the top 50% income bracket.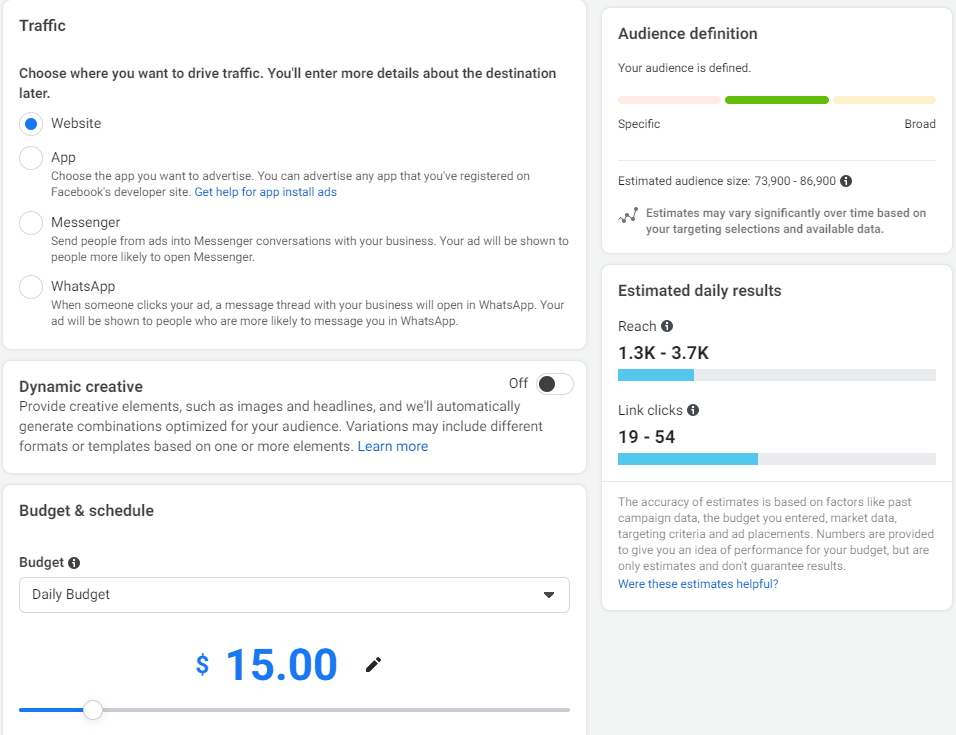 Users are targeted with Facebook ads based on their location, demographics, and profile data. Many of these features are exclusive to Facebook. You select a budget and bid for each click or thousand impressions that your ad receives after producing it.
They can show as on your Facebook feed, Messenger, and even non-Facebook apps and websites.
Under Detailed Targeting on Facebook, you can target people based on their income. You can target audiences based on their family income % and zip code.
Facebook is a massive platform. For a residential or commercial roofer, it has a lot of possibilities.
Facebook advertising has exploded in popularity in recent years, and many businesses are reaping the benefits.
If you neglect Facebook as a roofer, you are doing your business an injustice.
Here are some staggering figures that demonstrate the scale and extent of Facebook.
• Facebook has over 2 billion users.
• On Facebook, there are over 4 million advertisers.
• The average cost-per-click (CPC) for a Facebook ad is (Cost per click) $0.64
• 1.15 billion People Use Mobile Phones
• Every day, the average American spends 40 minutes on Facebook.
There are several advantages to using Facebook instead of Google Ads. For starters, Facebook traffic is less expensive than Google Ads.
You have more flexibility in terms of who you can target. You can target practically anyone in the globe with Facebook's targeting features.
Unlike Google Ads, the traffic you will receive will behave differently. The majority of people that see your ads will not be in the market to purchase your services. However, you are reaching a lot of people with your marketing message for a very small amount of money.
7. YouTube Ads
Video advertising is a new way to get the word out about your roofing company, products, or services. Prospects and clients enjoy videos because they are amusing, easy to understand, and engaging, and they are excellent for roofing marketing since they may provide a high Return on Investment across multiple channels. Here is an example of a good roofing commercial.
This commercial mainly talks about gutters but is very personable and created very well.
YouTube advertising, which is done through Google Ads, is a way of promoting your video content on YouTube or in search results to reach a larger audience. This might mean that your video plays before another user's video or that it appears in YouTube search results for viewers to watch in full.
Reach potential clients as they watch or search for videos on YouTube using TrueView advertisements. Only pay when someone watches at least 30 seconds of your TrueView ad or clicks on it.
YouTube is one of the world's largest video platforms, where you can engage with your most valuable audiences. There are no budget stipulations. Decide on a budget. Be a part of the YouTube community. Attract new customers to your business.
These are the types of advertisements available on YouTube.
• TrueView advertisements- display above the suggested videos list in the right-hand sidebar of watch sites and within the YouTube search results. The advertising is made up of a thumbnail image and up to three lines of text.
• Instream commercials that can't be skipped- These advertisements appear before the video that the user has chosen. Non-skippable YouTube commercials that play partway through videos that are 10 minutes or more are known as mid-roll adverts.
• Instream bumper ads- These non-skippable video adverts must be fewer than 6 seconds long and appear before the viewer's chosen video.
• Sponsored card advertisements- Sponsored cards are a non-obtrusive way to advertise on YouTube. When a spectator clicks on a small 'I' sign in the upper right-hand corner of a video, the card expands.
• Advertising that appears on top of other ads- This is a type of banner advertisement that appears at the bottom of videos.
• Advertisements that appear on the screen- These ads have been present for a while and are display above the suggested videos list in the right-hand sidebar.
As you can see there are lots of different marketing opportunities for your roofing business. We have been helping businesses with their marketing since 2008. Moreover, we've had over 3000 business owners attend our marketing seminars and webinars. This is why are recognized by Google as a "Google High Impact Partner". Call us today at 559-553-5000 and learn why hundreds have chosen for all of their web design and marketing needs.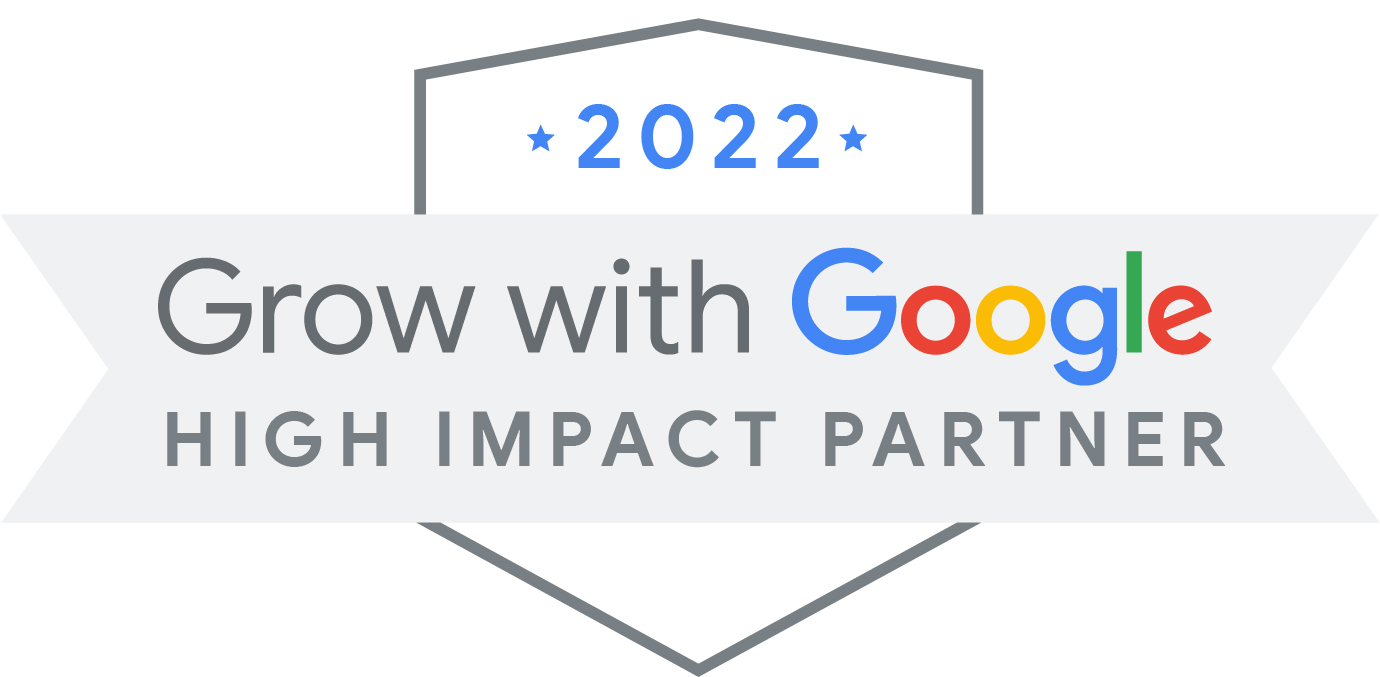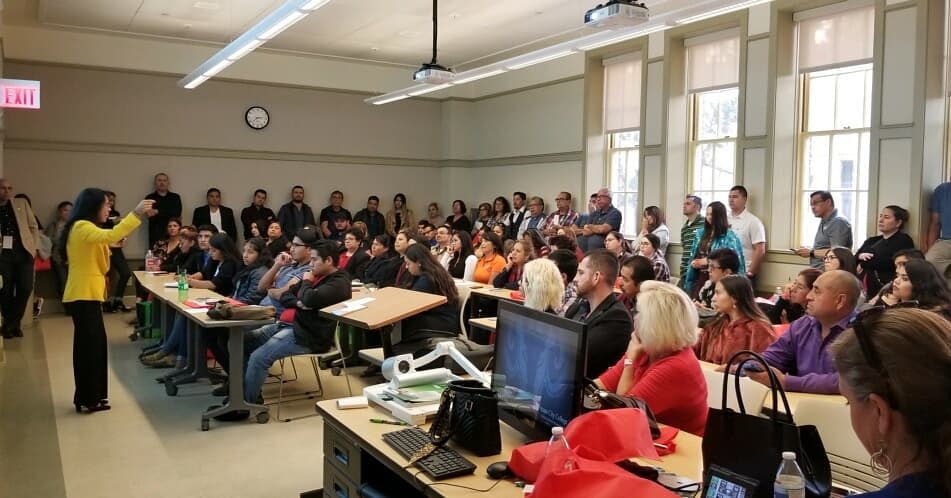 Summary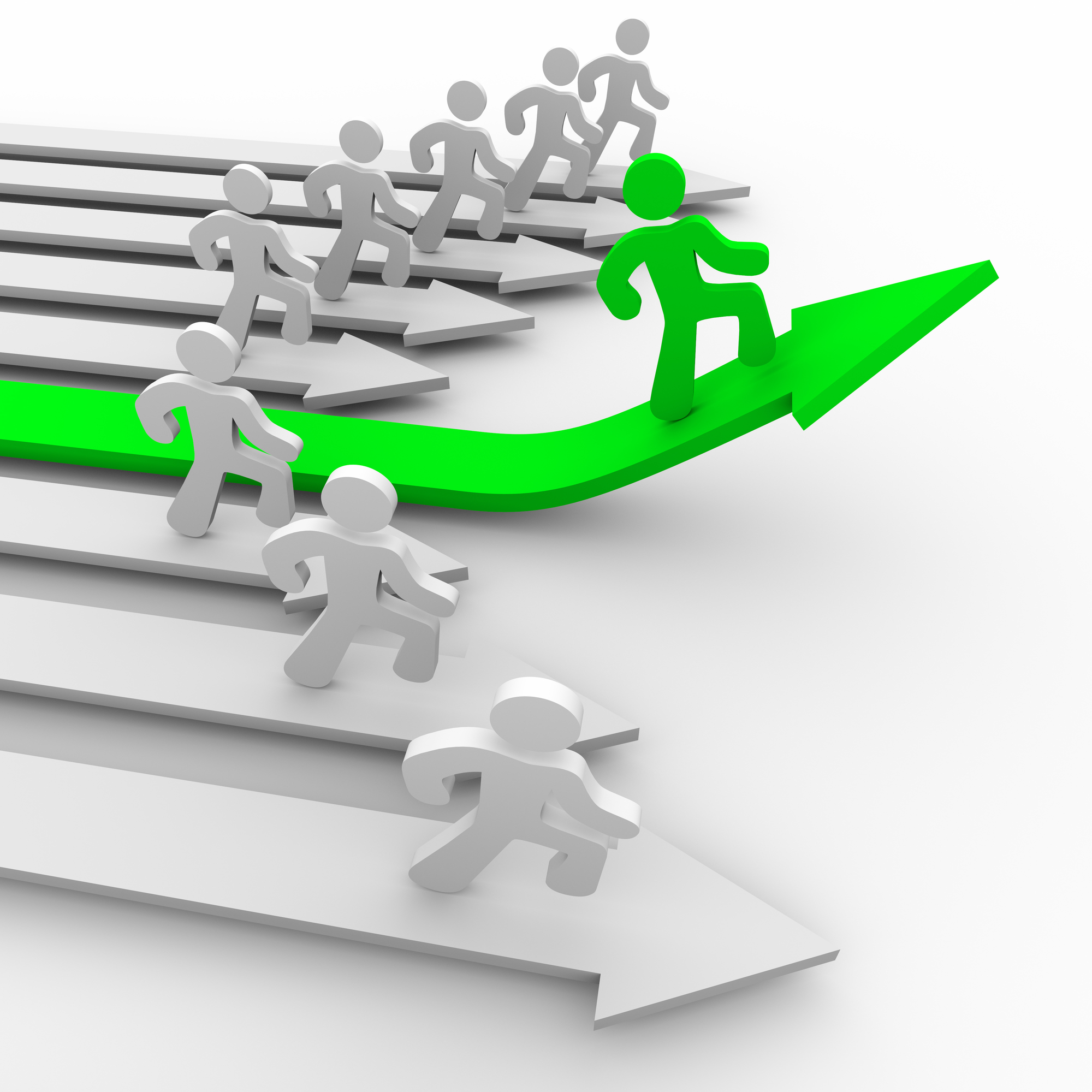 Article Name
Roofing Marketing Top 7 Proven Marketing Strategies
Description
Owners in the roofing services business are frequently so preoccupied with running day-to-day operations .
Author
Publisher Name
Publisher Logo