Ways to get your business more traffic.
1. Start With A Great Landing Page
2. High Volume Keywords With Low Competition
3. Offering Discounts
4. Social Media
5. Online Directories
6. Google Ads
7. Updating Information
When trying to get more customers, it is important to have a great landing page that gives the customer the information they need and have a way to get in contact with your plumbing business. Now comes the tricky part of getting them to go to your landing page. Keywords will get your website to come up in a search, but you will need more than that to show up at the top of the list. I will go over some useful marketing tips, to get your website to be seen and ways to get more potential customers. Joining companies that advertise your discounts can help drive more traffic to your site. Different social media options will help broaden the number of people you reach and give customers a more personal look into your company. There are a few successful paid ad services that can help boost you to the top of searches. Also, there are ways to list your business for free on search engines that will increase the number of people that see your company's website. Using sites that are for the local area will help get your business in front of more local people.
Start With A Great Landing Page
Let us start with some basics that your website needs. Your landing page is a key deciding factor for the customer if they are going to reach out for possible business. Your page needs to be simple, clean, and easy to navigate. If your web page is hard to navigate and your information is difficult to find, the potential customer will move on. The top of the page should be your logo, with a color scheme that represents your page and should match or compliment a well-branded look. Alongside the logo, should be your header text along with the business phone number with area code. Make sure the number is active for mobile users, so they can tap and call. Below the header and phone number should be a hero shot. For example, a picture of someone in action, the company car with the logo on it, or a business place picture. Next, to the image, it is important to have a call of action to catch the viewers' attention, like a contact form for an estimate. There needs to be a list of the services you provide, and state if your company is for residential or commercial work. After a glance, the customer should be able to know if you have the service they need. Also, if possible, you want to include customer testimonials to help back your company. Seeing other customer's testimonials of your company's work helps put them at ease that your team is good at what they do.
Additionally, having a marketing company create or look over your company's website can help. They will be able to spot problems that would put off a potential customer, like broken links. Also, they can suggest a layout design that is clean and user-friendly. Not to mention they can update your logo, or have the site match the color theme of the logo unifying the page.
High Volume Keywords With Low Competition
To get your site seen, you will need both common and uncommon keywords that relate to services you provide that a customer might search for. The more keywords you have that apply, the more often your company shows up in a search. Popping up in so many searches using the most common keywords allows your company to stay fresh in the customer's mind. Some keywords a customer may use such as residential plumbing, commercial plumbers, toilet repairs, emergency plumbing, water heater, and septic tank services. Be sure to include all the services your company offers as keywords. Also, include your town or city name in the keywords to get local business. For uncommon keywords try to think of alternative words a customer might use, like home plumbing, house plumbing, drip repairs, and pipe repairs.
Example List of Plumbing Services:
– Installation, Inspection, and Replacing
– Drain Cleaning
– Leak Repairs
– Toilet Repairs
– Pipe Laying
– Irrigation
– Fixing Clogs
– Water Heater Services
– Septic Tank Services
– Sewage Line Repairs
It is also important to go after keywords that are high in searches and low in competition. A great tool for this is https://www.semrush.com. It lets you know how much volume a particular keyword has and how much competition there is for that keyword.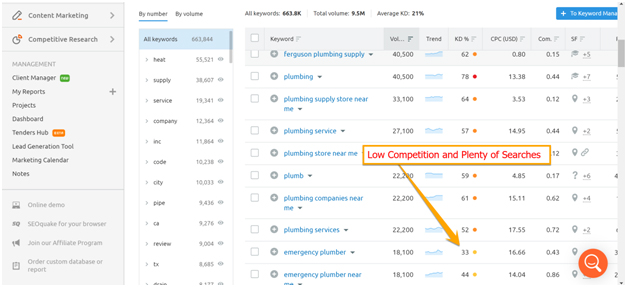 Beware of Keyword Stuffing
One thing that the search engines don't like is when web pages try to do "Keyword Stuffing". This is where you try to put too many keywords under one web page. This will make it difficult to rank for any of the keywords. It is best to optimize your page for one keyword and have that page go into full detail about that keyword. For example, the main keyword for this web page is
24-hour plumber
as a result, Google will recognize that the web page is about people looking for a 24-hour plumber. You are more likely to rank on the search engines for your chosen keywords if you have dedicated pages to your preferred keywords.
There are companies you can advertise discounts and special deals offered for a limited time like Groupon. Groupon is an effective way to get new leads to your site by providing coupons for services. It is a great way to bring back old customers. Using discount marketing strategies to focus on returning customers for yearly maintenance on plumbing jobs. The downside is Groupon usually takes 50% of the sale as its service fee depending on the business. On the upside, you can customize your campaign, limit the number of coupons, and set the length of time that the deal occurs. Groupon does the work of researching and advertising to help get you seen. They are most effective in the short term and with limited-time deals. Other coupon sites you can go through our SlickDeals and RetailMeNot.
Similarly, you can offer coupons on your landing page to entice customers to use you. Your business's website will come up in more searches by adding keywords to your site for the discount. Also, if you use ads advertised on other websites you should use the same ad on your landing page to help tie it in. The key is to capture a client and make them happy, because your money will be made from repeat business and referrals.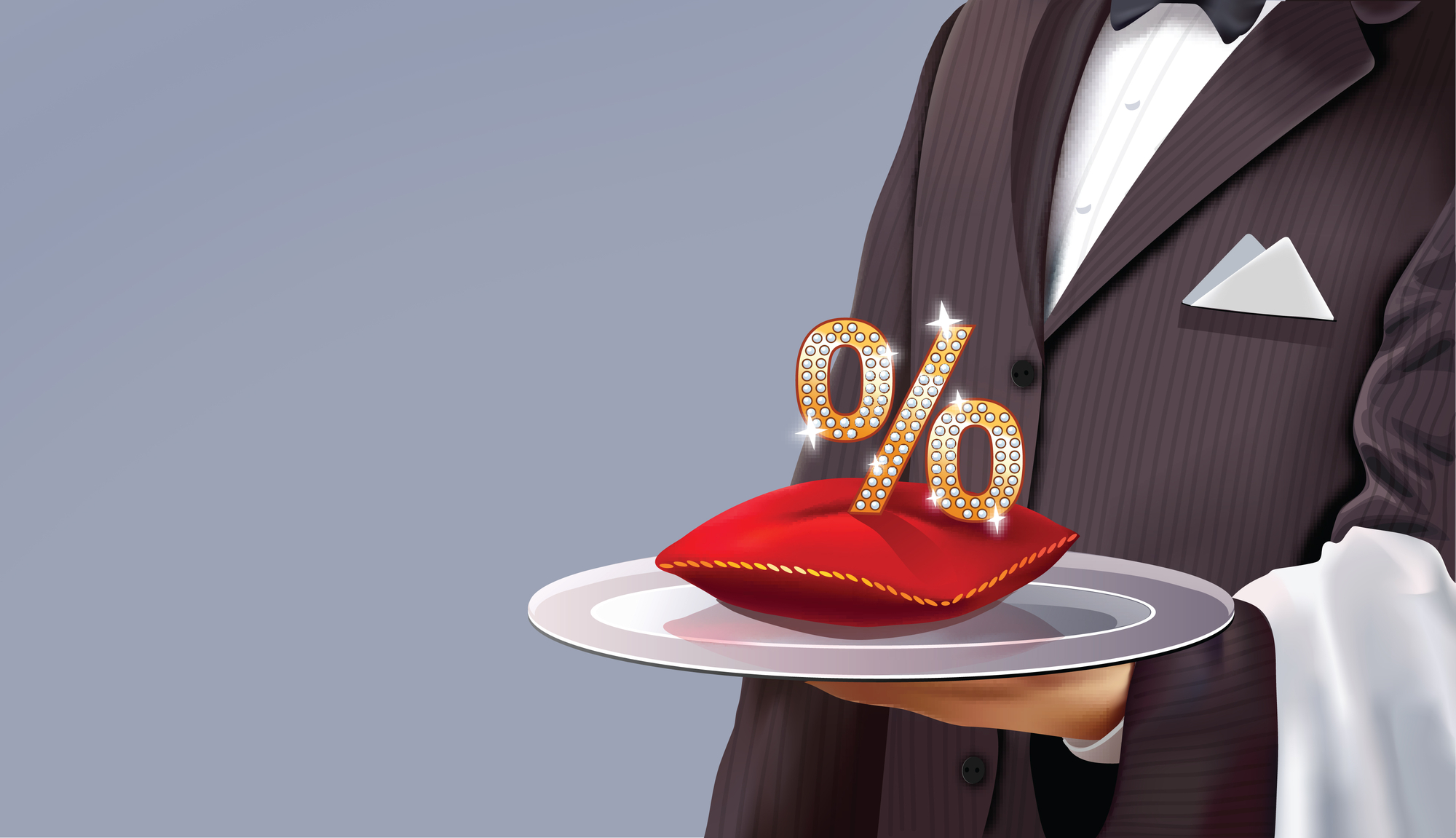 Some other effective ways to get more traffic to your website are through using social media. It is an easy way to reach a wider base of potential clients and free. The top social media platforms for plumbing businesses are Facebook and Instagram. Being on social media platforms gives customers a more personal view of your business and a way for you to get reviews.
Facebook is a free platform to advertise your business that helps potential customers to learn more about your company and drive them to your website. It is also a great way to advertise when you have deals with posts and hashtags. Hashtags are a way to list keywords related to the post. Anyone looking for a local plumbing company will see your business in the search results on Facebook. Facebook is also a good way for connecting with your local community on other local Facebook pages. By joining these pages, you can list what you do, and future customers can connect with you. Also, word of mouth helps even more here. If someone posts for help regarding a plumbing issue and someone else end up recommending your business, not only will the person asking to see it, but several others who might use the information in the future to contact you. Additionally, you can respond to a post or a comment on your own posts.
They also have an option to show your ad for a fee. What is nice about Facebook ads is that you can set the daily amount for your ad, and it will give you a rough estimate of the number of people it will reach. Also, you can customize the settings to get the ad to appear in front of the audience you want. Facebook uses an algorithm to get your ad in front of people based on who they are and their interests. When you go to promote your page for the "goal", use the "Promote Your Business Locally" option. Define your audience by selecting the area you wish to be seen in, the age range, gender, and special interests. You can then choose "Ad Create". When creating your ad Facebook will offer a picture and text to use, but it is best to customize it with your images. Then you choose a call of the action button. Which can be to Like, Follow, or the option to open a link to your company's website.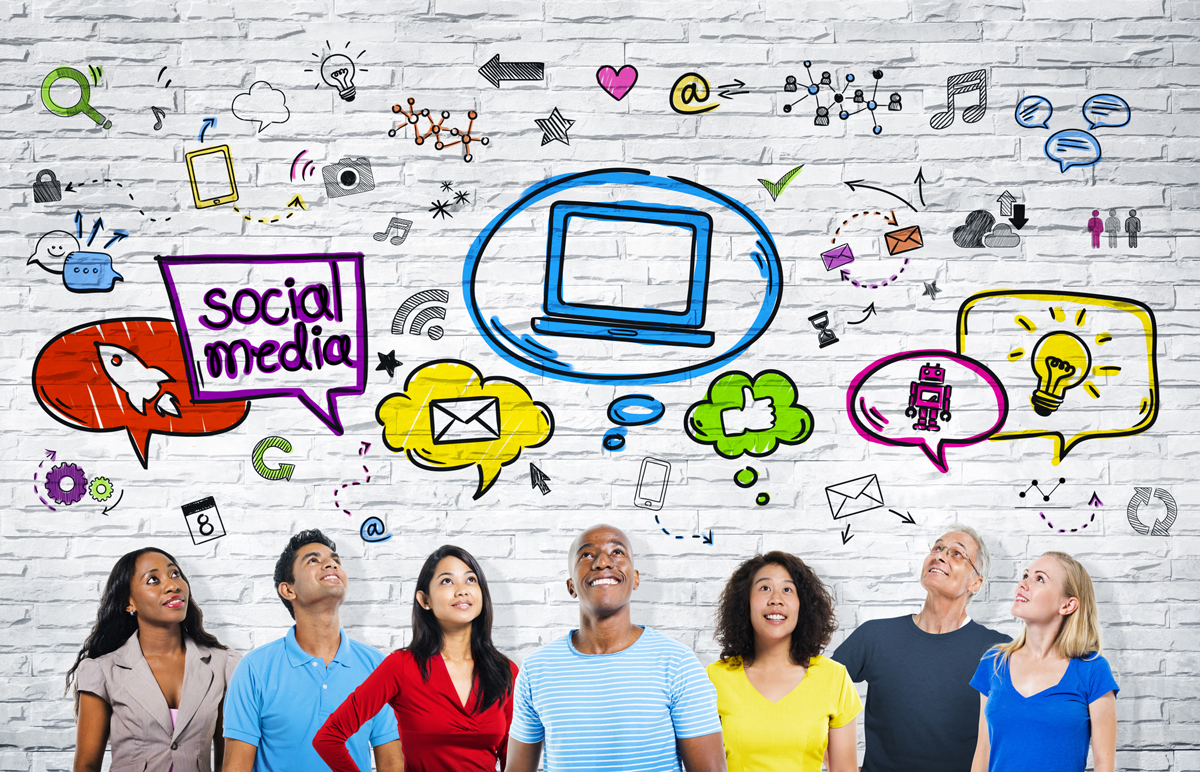 The duration of the ad would be better over a longer period like seven to fourteen days as opposed to one to three days. Shorter times are good for ads that are about a limited-time promotion. For short-term promotions to reach more people in a shorter amount of time you can scale up the budget for the ad. Facebook used the example that you can budget $100 for a one-day ad or use the same $100 for a four-teen day ad and have roughly the same number of people will view it. It just depends on what the ads for. There is also the option to leave the ad running long term until you choose to shut the ad off.
Online Directories
Google My Business
This is by far the #1 online directory. In fact, don't be surprised if up to 85% of you overall traffic will be coming from Google My Business. With that being said, it is critical that your Google my business is fully optimized. This means you will want to make sure you have a complete profile. Make sure you have the following completed:
• Complete Name of Your Business
• Phone Number
• Service Area
• Services Offered
• Open Date
• Description
• Logo
• Cover page
• Posts
• Website address
• At least 20 photos
• Address
• Categories
• Hour of Operation
• Attributes
• Date Opened
Yelp Directory
Yelp is another great platform for businesses to be seen and get reviews. Yelp is also free to list your business on, but they do have a paid service. With the paid service you can remove competitors' ads from your Yelp business page and stand out in search results by listing what is unique about your business. The downside, the pricing starts at around $300, so you need to decide if it is worth it for your business. There is also a paid service called Yelp Ads. This allows you to easily create an ad, have your ad appear on competitors' business pages, and you only pay per click.
Nextdoor Directory
While normally to be able to use Nextdoor you need an invite code to register, businesses can sign up on Nextdoor's Business section. Simply create an account on their business page and set up your free business page. Much like Facebook, except it is only for your local area in close-by zip codes, you can engage local customers and give a more personal view of your company. They also have two ad types, Sponsorships for Business and Nextdoor Ads. The sponsorship allows you to interact more with people by sharing your expertise in the field, answering questions, and engaging the community by creating things like polls. Then, there are Nextdoor Ads, which are easy to create that you can link to your business's website. You can customize the ad to target a certain age group, area, gender, household income range, and homeowners. Also, they track your ad progress and show you a report of how many times your ad appears and how times the ad was clicked on. The report can help you to optimize your ads, so they are seen by the right people at the right times. You pay for your ad based on the number of times the ad is clicked on.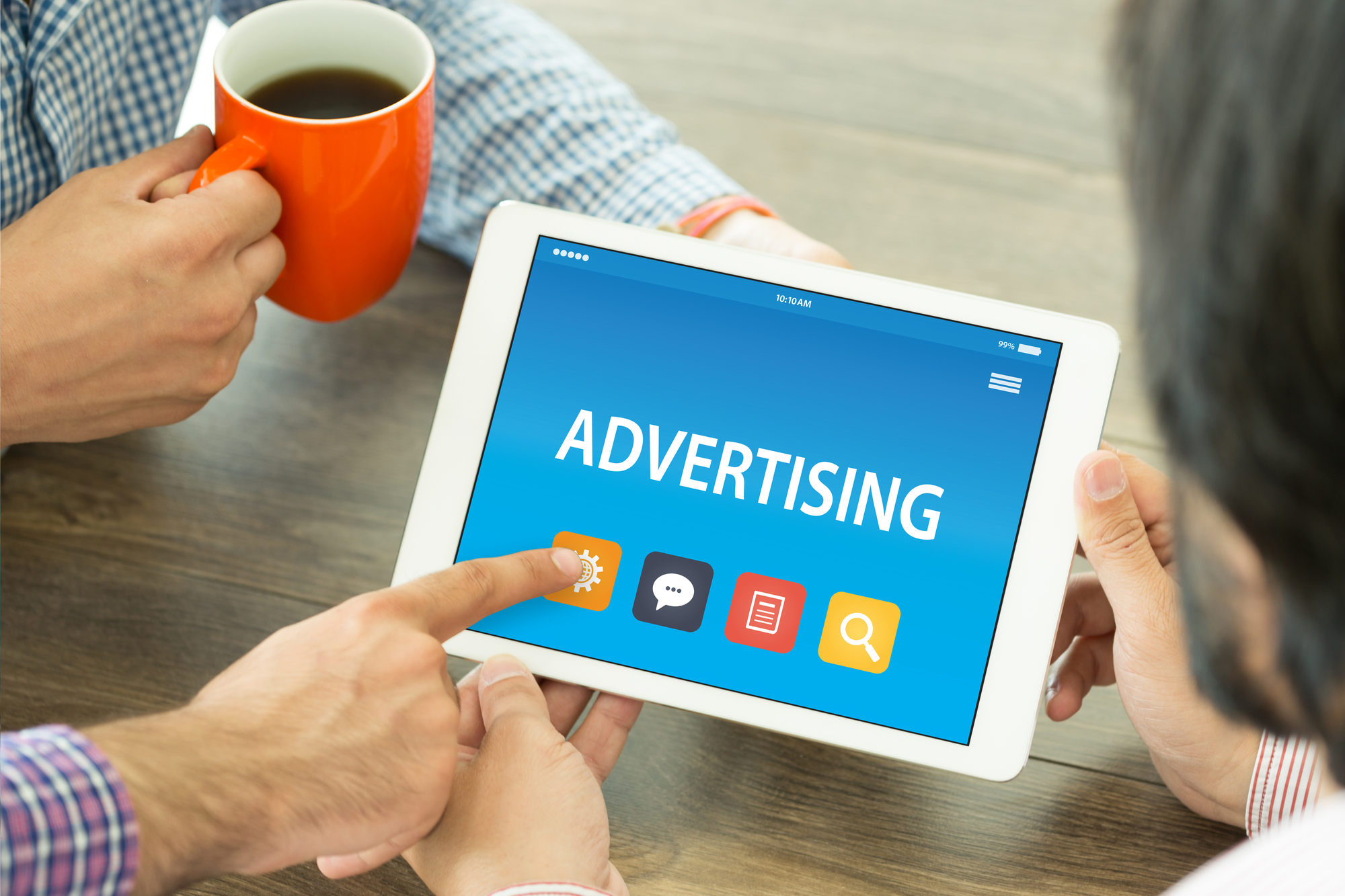 Pay Per Click Google Ads
Google Ads also has a pay-per-click business model. They use keywords and smart technology to help get your ad to the top of the search results when customers are looking. Your business website and contact number will show up both on Google Search and Google Maps. You only pay when people act either by clicking on the ad to go to your website or click to call. You create your monthly budget for ads which you can decrease or increase as you like. When setting up, decide whether you want to focus marketing on getting more traffic to your site or phone calls. There is a way to customize what areas your ad will appear. For example, just in your city or for the county. You can start and stop ads at any time. Also, Google Ads tracks your ad's performance and makes a report for you.
If you do go the ad route, think of what you want in the ad. Use pictures you have taken or stock images you have purchased. It helps to target seasonal needs to ramp up business. You can focus some of the ads on what tends to need to be fixed in the Winter, like pipe breaks. During the summer, you can gear ads towards common summer plumbing issues like sprinkler issues, and clogged sewer lines. Do not forget, ads for semi-annual services like septic tanks. Also, if your company specializes in a certain area having ads that highlight this will help.
Often your area of service will have a local listing website to list your surrounding business on there. There is usually a free section to list your business. Some offer a paid option for an ad for your business to show up in multiple places on their listings. The great thing about using a local page is it will get you in front of local people.
Updating Information
Something easy but important to do is, to make sure to update your company data, and not only on your website. Using places like Google or Yelp, you can make sure the current address, phone number, and email by ensuring if you have your company's information/ location listed correctly. If you move or have a new phone number, you want to get your information updated as soon as possible. There is nothing worse than losing a customer because they cannot find or contact you.
Finally, remembering to clean up your company website landing page, allows you to clearly list your services, show customer feedback, and use searchable keywords. By, choosing to use companies to advertise discount deals to get a short-term boost in leads and to possibly get old customers to return. Use social media to drive traffic, get seen, and give customers a more personal view of your business. Estimating if the cost of certain additional paid features will benefit your company such as Yelp Ads, and Google Ads. Make use of free services that will list your business. Lastly, check to make sure your contact information is up to date on all sites that have your business listed.