What Exactly Is Ecommerce Marketing Automation?

Let's take a look at your online business.
Chances are you have some followers, that you would like to turn into buyers. To do that, you need to know how they behave, and what type of product works better for each one of them. You may want to have a segmented mailing list, so you can keep the contact.
If they have already purchased something from you, it would be useful to know how good their experience was, to know the rating they gave you, and how satisfied they were with your product.
Also, you want to keep track of your visitors and your conversions. And if you are a content creator, you want to know how your subscribers behave, what they want to see next, and how to develop better content to keep your audience engaged.
That's a lot of work!
Fortunately for us, the Internet offers thousands of different online marketing tools to help you automate most of those processes! And here, we are going to show you everything about which are the best ones for your business and niche.
Ecommerce Marketing Automation Tools And What They Can Do For You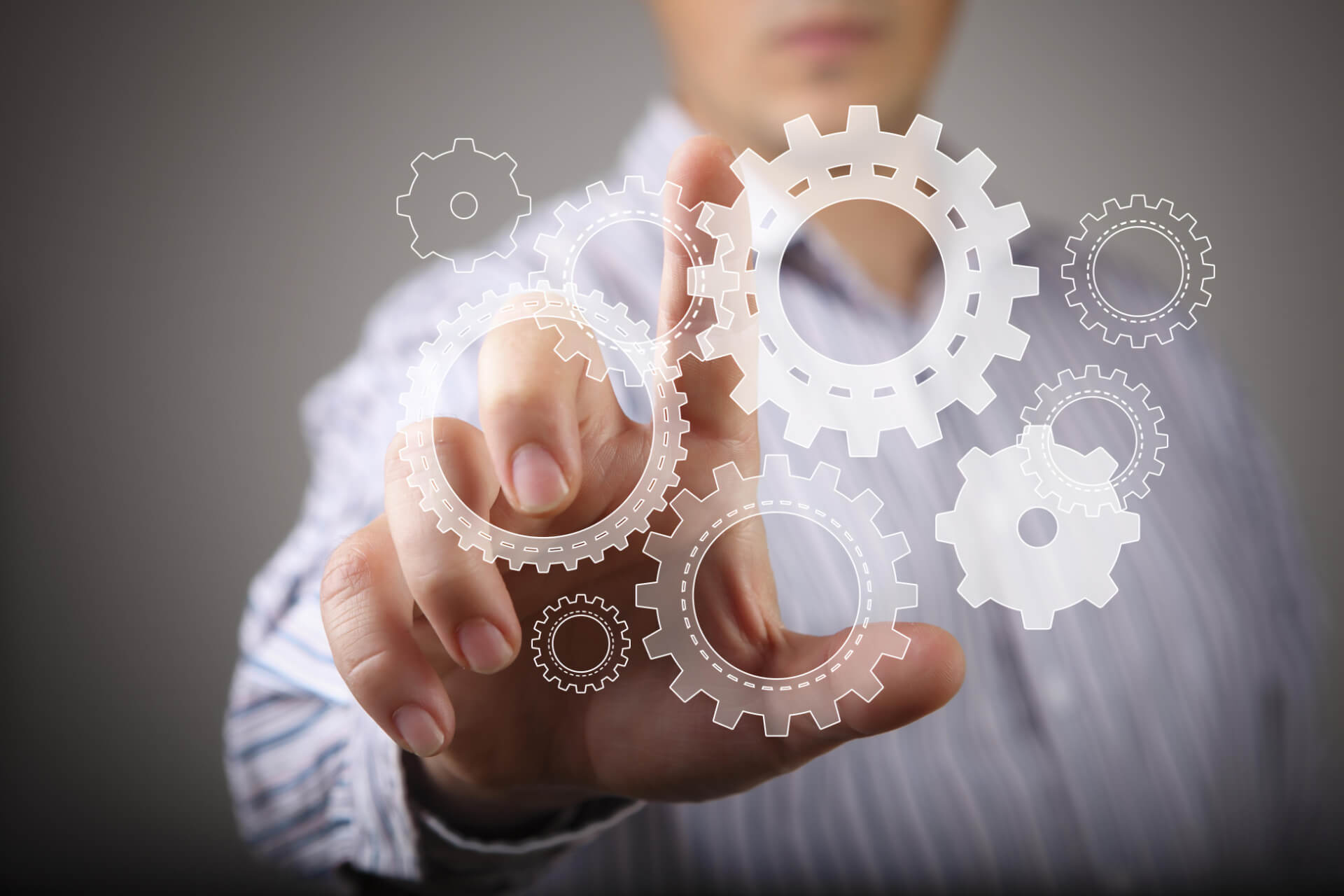 Marketing automation is all about resource optimization. The proper automation tools can help you to know what your clients are asking for and how to give them exactly that. They can help you organize your mailing lists, track your website traffic, schedule email marketing campaigns or help you develop better content.
A good eCommerce Marketing automation tool is a piece of software that simplifies a highly complex task, so you can give better use to your data, ads, and content.
What do Marketing automation tools do?
You can find automation tools for almost everything:
Tracking engagement
Filter leads
Creating better ads
Delivering reports
Scaling programs
Aligning sales
Measuring effectiveness
And a long list of etcéteras.
Ecommerce Automation Tools Before Vs After Covid-19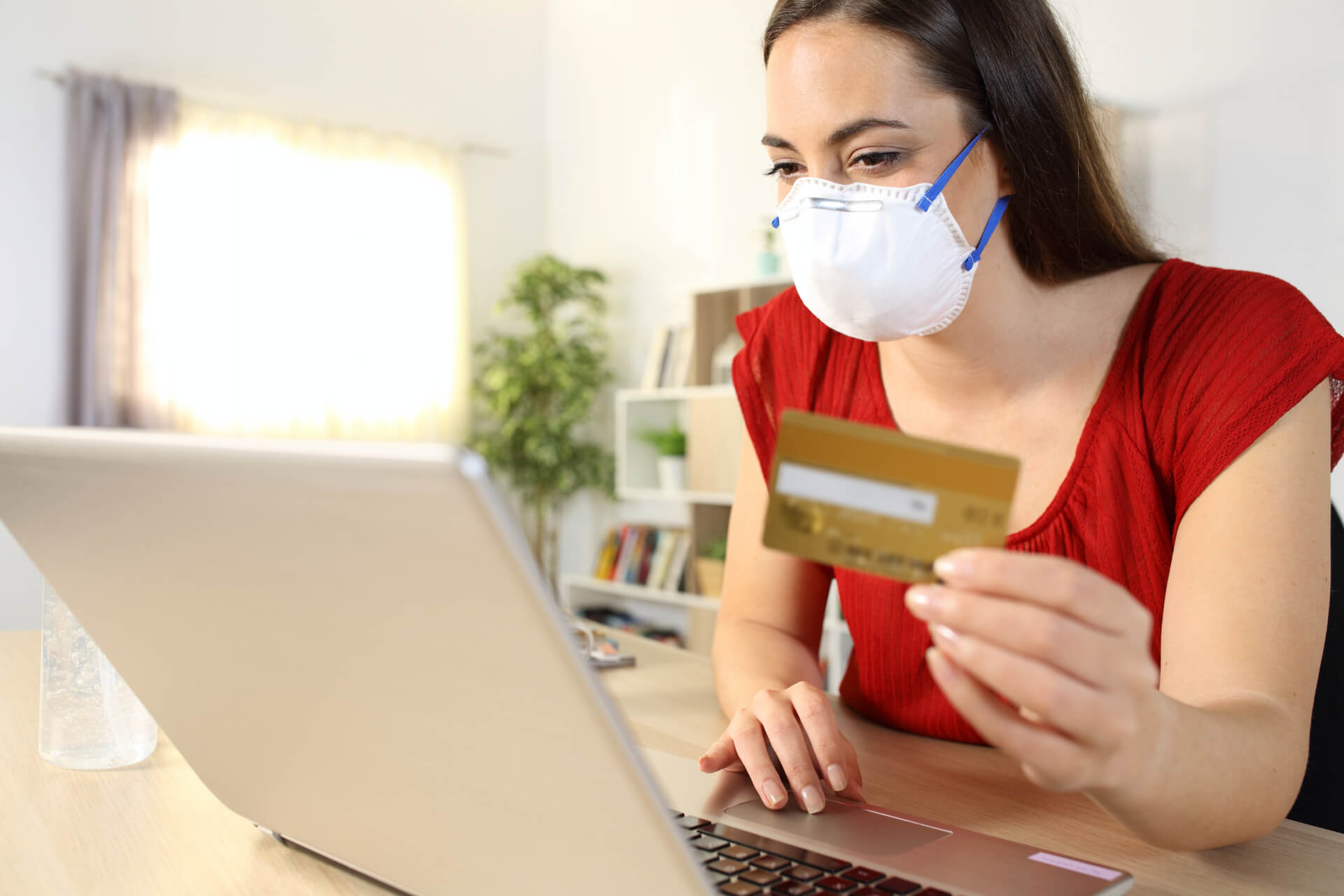 Covid-19 made the world realize we needed better ways to make an online business. That's the reason behind many platforms booming in 2020, Zoom is maybe the most famous case.
For most of us, the world shrunk into our devices, and by the end of 2020, even grandpas were using some sort of online service for their daily lives.
With so much change in such a short period, software developers went above and beyond designing and programming new tools for this growing market. As a result, today we have a wide variety of plugins, services, and apps, to help us achieve almost anything with our online businesses.
Reasons To Start Using Marketing Automation Platforms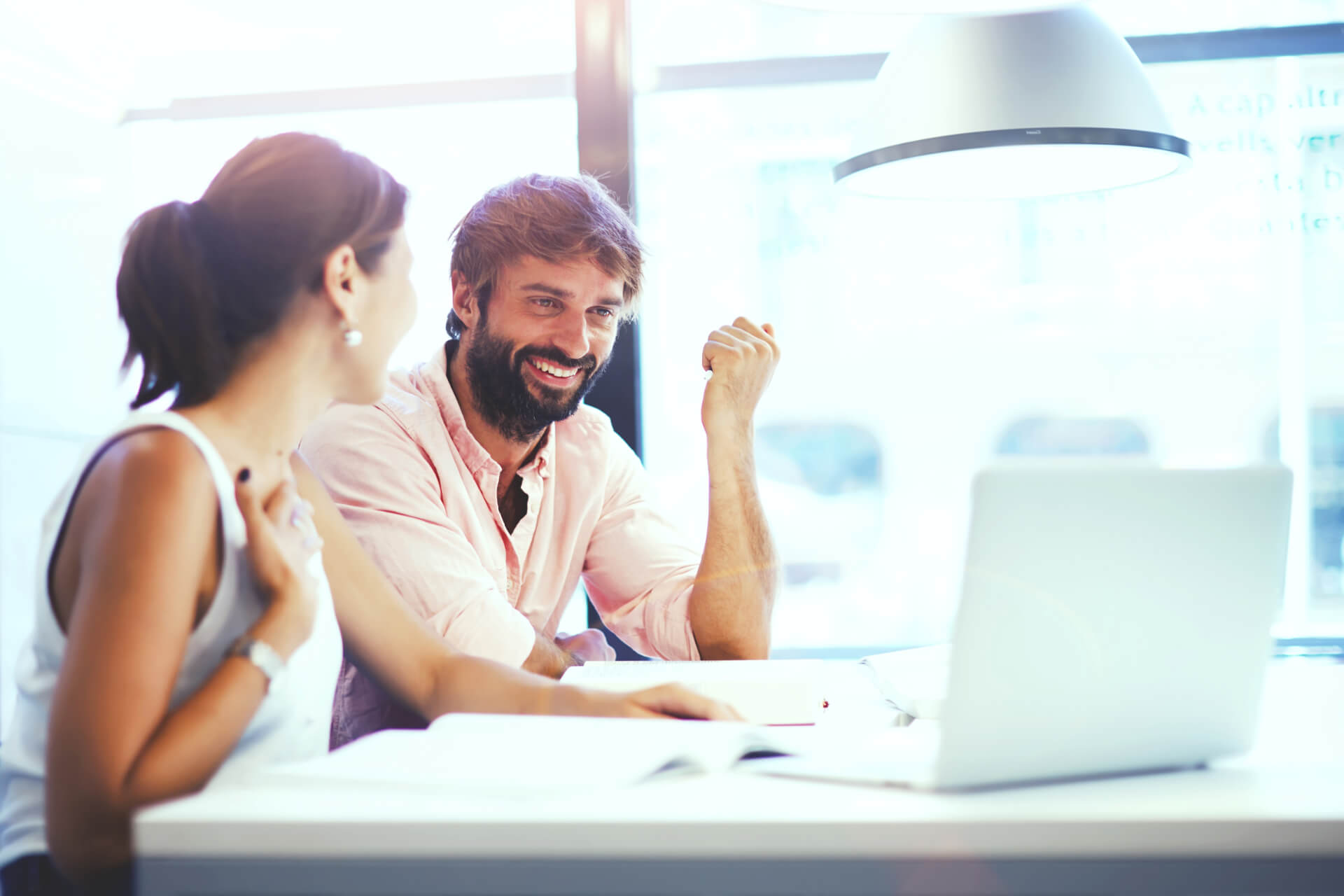 Marketing automation platforms allow you to focus on your products, brand, content, and customers.
Can help you keep track of your visitors, customers, and sales, and they can also help you manage ads campaigns and score leads
Some of them are particularly good at giving you control of every part of the sales funnel or letting you automate marketing processes and conversions either online or offline.
Ecommerce marketing automation makes it easy to manage and send emails to your mailing lists, and the appropriate tools can do a lot more for you!
Best Ecommerce Marketing Automation Tools

Let us show you some of the most popular tools we found, o you can decide for yourself which one to try first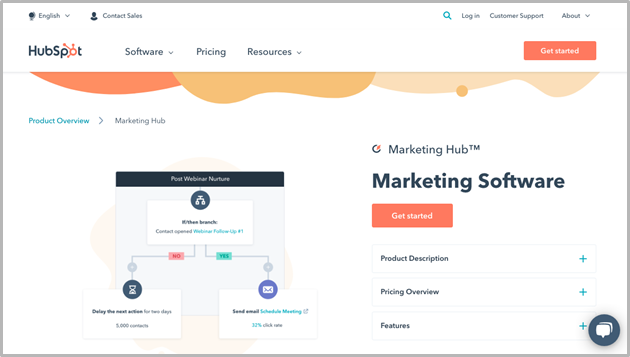 An all-in-one marketing platform with its marketing automation toolkit. It offers integration with Shopify to integrate your store data. It helps you coordinate CRM and automate your online marketing campaigns. It also comes with customer service software.
It is a great tool to forget about email marketing, so you can invest more of your time in making your business grow. It offers integration with Facebook, Eventbrite, Google Ads, Facebook ads, Survey monkey or Zapier.
Is it right for me?
This platform can help you keep in contact with customers and even send them an empty cart email reminder to bring them back. It's ideal to customize and personalize workflows.
If you are starting up your company and need an easy-to-use automation tool, HubSpot may be your best choice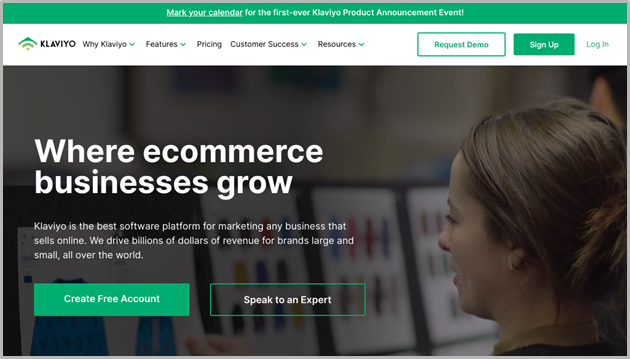 This is a comprehensive eCommerce marketing automation platform that can help high-growth online stores to increase the value they deliver to their audience. This is a cloud-based tool that offers a segmentation engine to help you create personalized email marketing campaigns.
It has many of the features you would expect from an eCommerce marketing automation tool. You can also expand its capabilities with direct integration into other platforms like Shopify, Big Commerce, Commerce Cloud, WooCommerce, or Magento.
Is it right for me?
Klaviyo offers a friendly service that anyone can use, however, if you have some knowledge about how to use data science, you will be able to get the most out of it.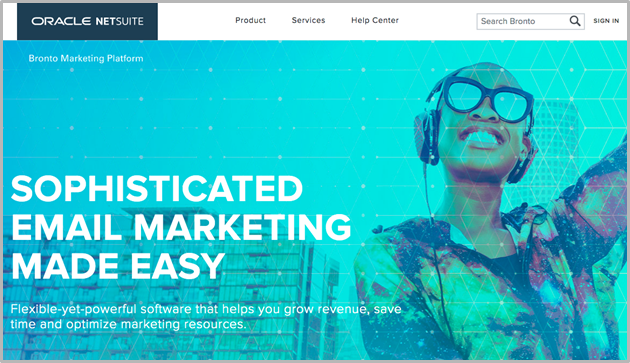 Bronto is part of the Oracle Netsuite for enterprises, and because of that, it offers full integration with the rest of the Oracle Netsuite tools. This service offers you primarily an email marketing solution, but in the long run, it can help you manage multi-channel customer engagement at scale.
This is a robust platform that can help you personalize your campaigns, automate processes and offer you valuable analytical insight. It also offers integration with platforms like Magento, Salesforce, Monsoon, and Reaction Commerce.
Is it right for me?
If you are already happy with any other of the Oracle Netsuite tools, you may want to give it a try. Bronto also can help you to simplify many of the processes on multi-channel campaigns, that's why many major brands use it.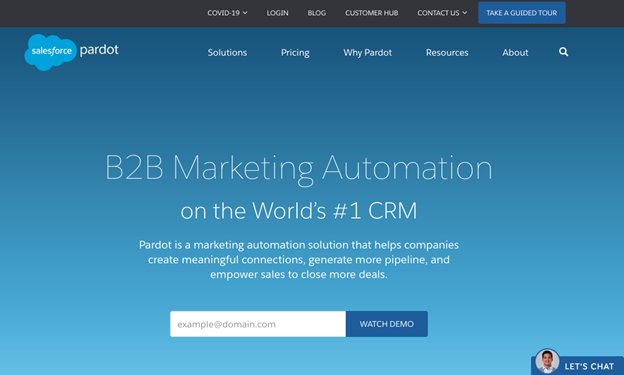 This powerful marketing automation tool helps your and sales teams to pick to filter your leads and find the most promising ones.
Pardot can help you create more meaningful connections with your database to generate more leads and to move them faster through your pipeline.
You can find new ways to engage with buyers, and it even helps you to understand each step of your funnel from click to close.
Is it right for me?
If you need to segment many different customer profiles and get an appropriate interaction with each segment, this is a tool that you may want to try. Another important thing is you don't need extensive knowledge to get really good insights.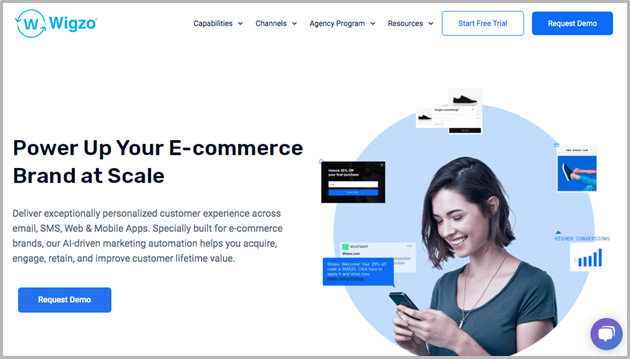 This omnichannel marketing automation platform helps your eCommerce company to streamline the work. It works for both B2B and B2C businesses and lets them run different aspects of the marketing strategy on the same platform.
Wigzo lets you perform a lot of actions across different channels like email, SMS, Whatsapp, Onsite, Push notifications, and many more. Automating processes through this tool lets you segment and personalize the strategies to use for different audiences.
An effective tool that can help you get your eCommerce funnel and database in check, and understand all significant insights from your sales process.
It also offers integration with Twilio, elastic mail, Active Campaign, Facebook, or Google Analytics.
Is it right for me?
Wigzo offers a unique Machine Learning algorithm that recommends products based on user behavior and previous purchases, so it is a helpful tool particularly for eCommerce businesses with many products and segments.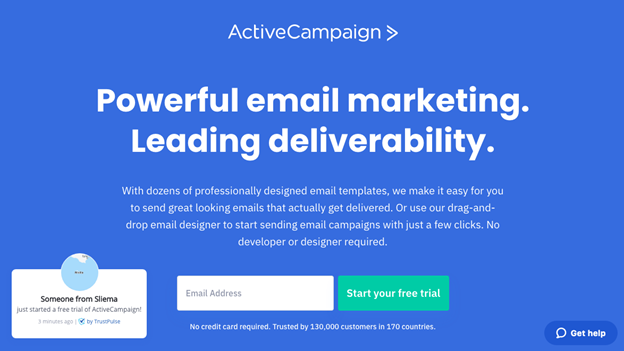 "Omnichannel marketing automation made easy" is one of the claims on their website. This Marketing Automation Tool can help you reach the right contacts at the right time thanks to its advanced segmentation and personalization.
Facebook, Typeform, Salesforce, Unbounce, and Google analytics are some of the integrations this platform offers.
This tool offers some interesting features, for instance, it lets you view preferences and behavior-based data to personalize clients' interactions.
Is it right for me
Segmentation is the Game of Active Campaign. So if your businesses need better segmentation or communication with different audiences, this one could be for you.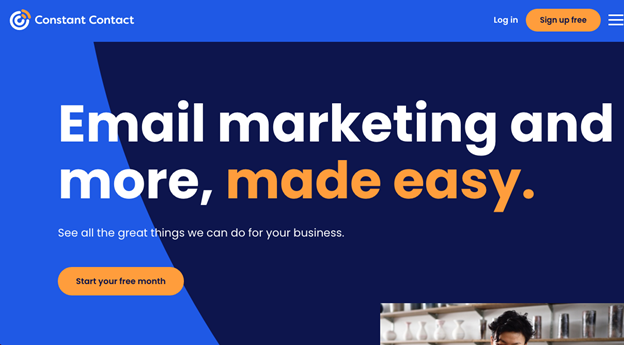 Constant Contact is a marketing solution that can help you get the most out of your email marketing and social media advertising campaigns. This platform can automatically send targeted welcome emails whenever a new lead is interested in your brand.
Another nice feature is it helps you organize and manage more efficient marketing campaigns. It integrates with Quickbooks, Salesforce, Office 365, Facebook, Google, or WordPress.
Is it right for me?
This is a platform that allows you to segment your customers based on their purchase activity and it also helps you reduce lost sales by sending customized "abandoned cart" messages. It is a good option to keep constant contact with your database, with minimal effort.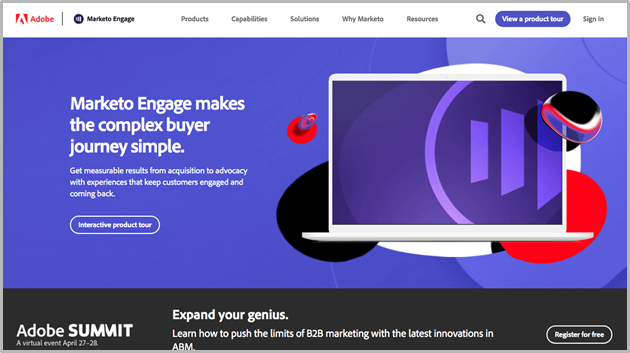 Marketo is one of the big names on this list, partly because it comes from Adobe. This is another cloud-based platform that can help you to boost your digital marketing businesses.
This tool helps you with the lead generation process by engaging with potential customers from their very first click, and throughout their whole journey. Marketo can also help you create campaigns to personalize your visitors' experience on your website to turn them into customers.
This tool integrates with most CRM systems, it lets you identify your most valuable leads, and helps you to catch their eye.
Is it right for me?
Marketo is an enterprise-level marketing automation tool. It is ideal if you have a company that is growing faster than you imagined. It has Adobe support, which is also a good thing.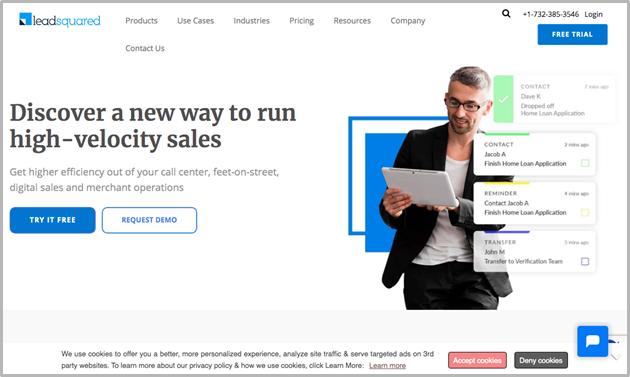 LeadSquared is promoted as a lead conversion and marketing automation tool. It helps businesses to track and manage contacts and leads with ease. It works great for both: B2B and B2C.
This particular tool lets you focus primarily on the lead nurturing phase and helps you to understand which part of the funnel your customers are, and to move them faster into conversion.
You can also build trigger-based prospect communication workflows and reach every one of your prospects on their preferred channel. It could be email, SMS, phone call, or WhatsApp texts.
Is it right for me?
If you want to be aware of every part of your sales funnel and be able to track your customer's interactions, this could be the tool for you.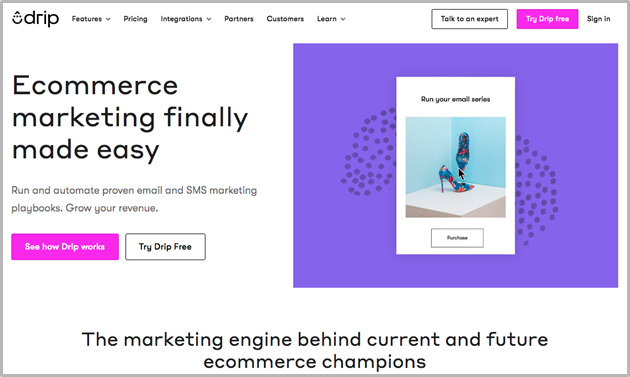 Drip is an eCommerce Automation tool designed specifically for B2C companies. You can use it to increase engagement or drive more revenue.
Users of the platform say they are now able to see their customers "in full color". Comprehensive tracking and hyper-segmentation are a couple of the most relevant features
It offers integration with Facebook, Drift, Privy, JustUno, FOMO, or Textiful. And gives you the chance to collect and organize data, to keep track of your customers' journey, allowing you to improve their experience and get real-time feedback.
Is it right for me?
This is a friendly tool designed specifically for B2C businesses. If you are just starting and need an insightful platform to start understanding how your B2C customers behave, you should try Drip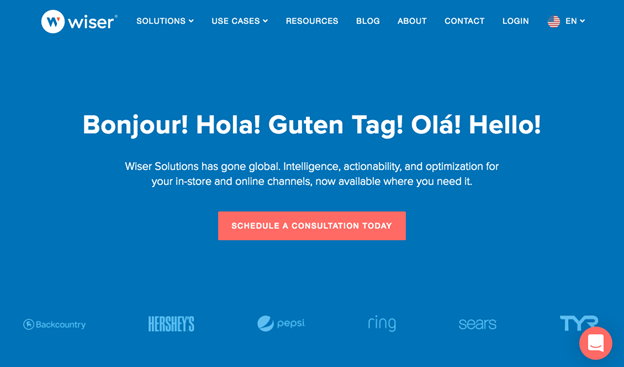 This is a good option for retailers and brands who need to manage omnichannel data. It can help you increase revenue, reduce costs and improve the effectiveness of your marketing campaigns. This platform offers you a comprehensive pricing strategy and many tools to automate your marketing processes.
An important distinction is that it can help you to A/B testing your prices and strategies to estimate demand and find the best ratio to maximize conversions.
Wiser also gives you valuable insights that you can later mix with the advanced workflow software to increase the value you deliver to your audience.
Is it right for me?
You should give it a try if you need to manage data from many channels. This tool is like a swiss-army-knife that can help you with automation, pricing, retail auditing, and other business aspects.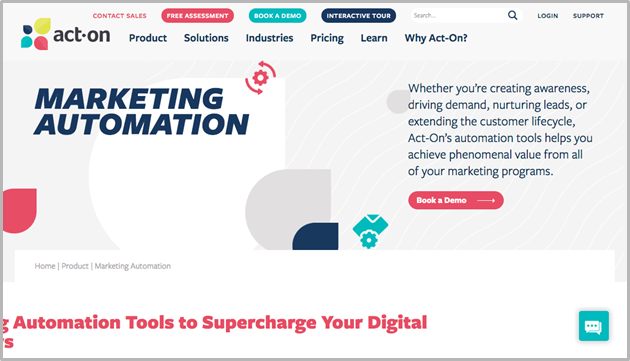 This automation platform was designed for enterprise brands and can help you optimize your marketing initiatives. It helps you increase engagement by enhancing the customer experience.
Act-On collects in-depth data to analyze your prospect's behavior and show you their buying journey. This lets you nurture the best brand-customer relationships.
It also can help you connect different marketing tactics to achieve improved results. Its automated nurturing tools let you add an effective level of personalization to send relevant pieces of communication to different audiences
Is it right for me?
This is a platform that provides valuable information about your audiences and allows you to optimize marketing initiatives. If your company has many products and different audiences, you'll find a good companion in Act-On
Frequently Asked Questions About Marketing Automation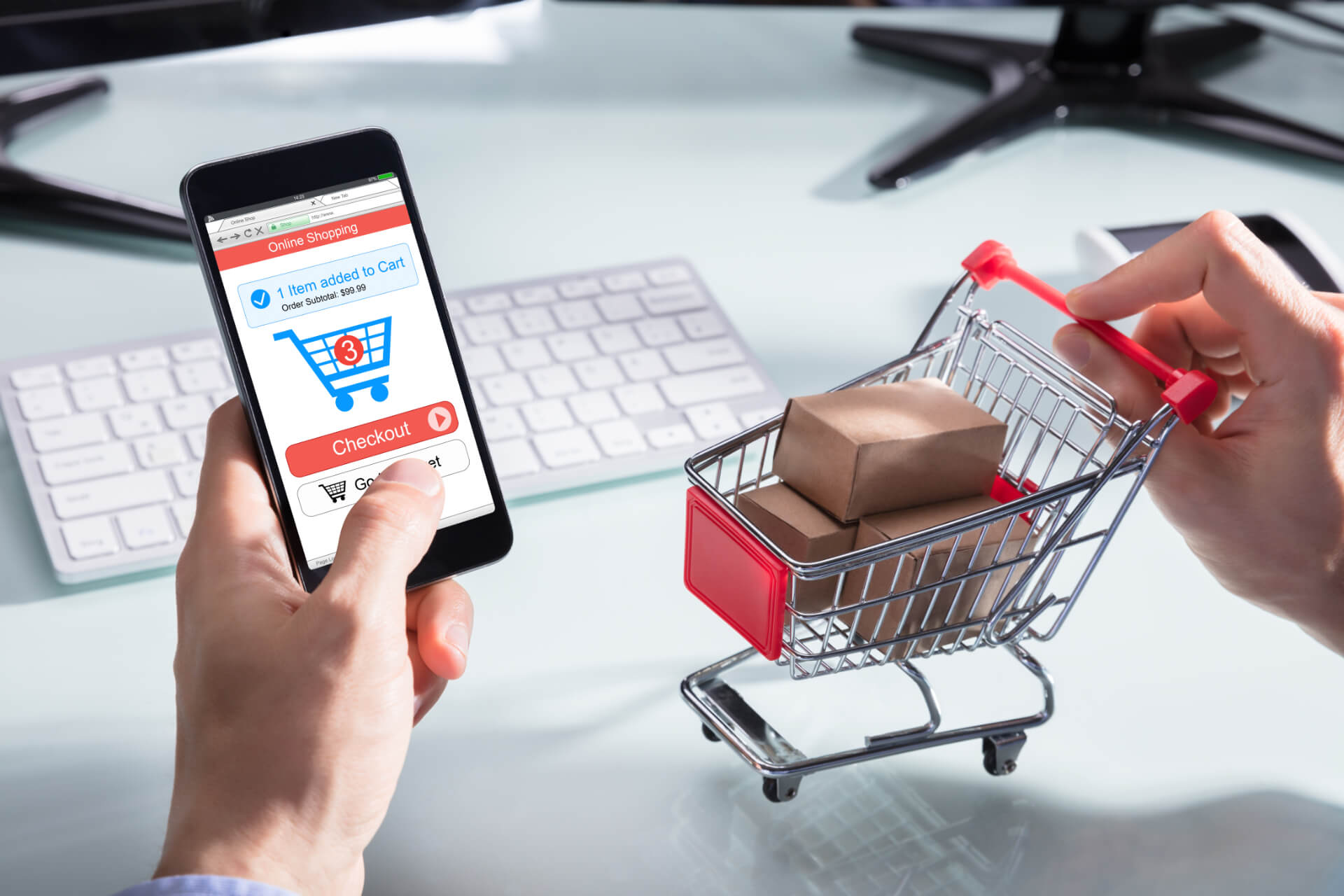 Since Marketing Automation can get a little tricky, before you go, let us help you clarify the most asked questions about it
What Is Meant By Marketing Automation?
This term refers to the process of automating different marketing and sales processes, such as segmentation, customer fidelity, email campaigns, or social media posting.
What Is A Marketing Automation Tool?
Generally, they are pieces of software, apps, or plugins you can integrate within your selling journey, to gather data and automate different parts of the process.
What Are The Benefits Of Using Ecommerce Marketing Automation Tools?
The main benefit is you save a lot of time and effort. The different automation tools can help you to gather information, send emails, or create segmented campaigns for your different audiences.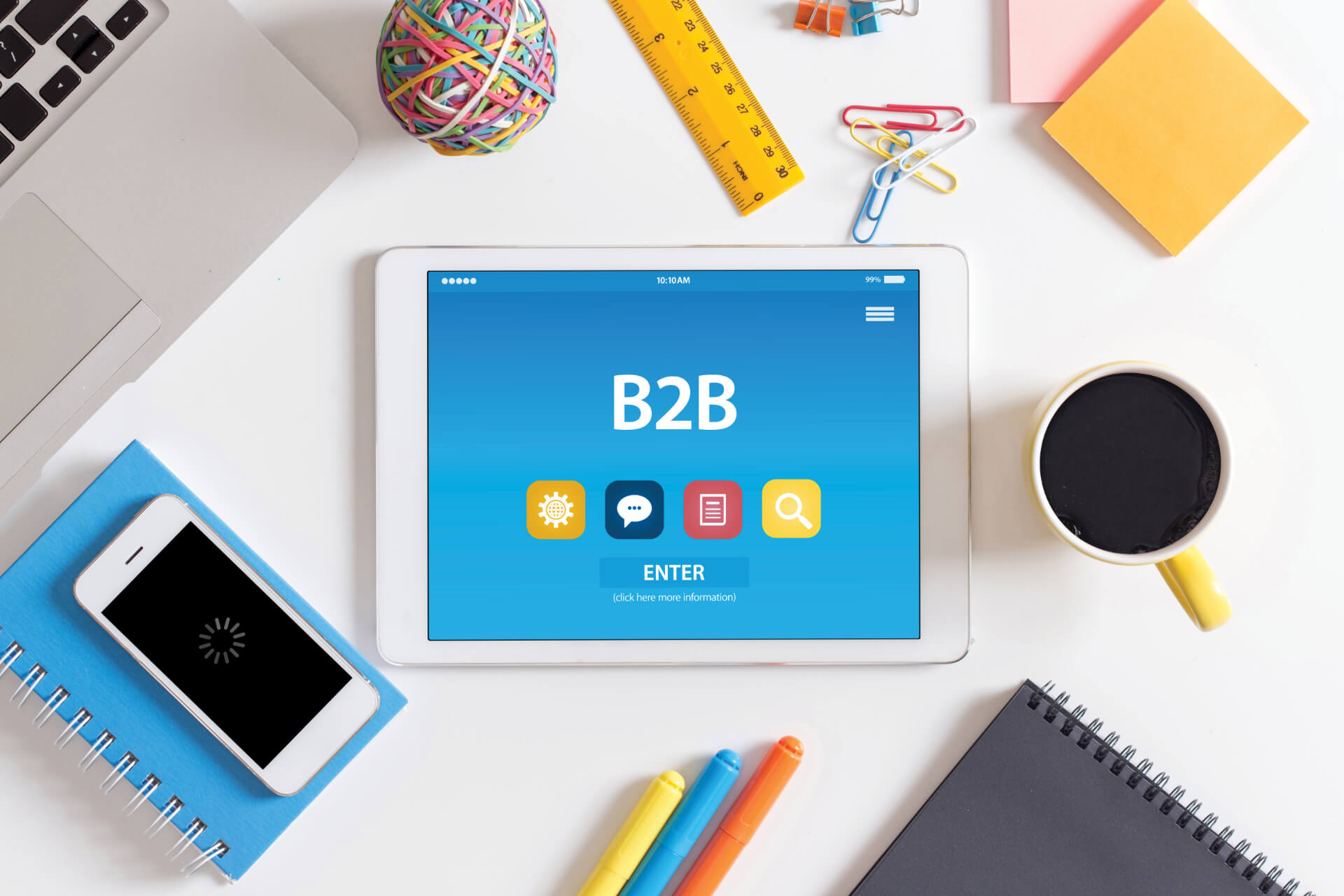 Can I Use Ecommerce Marketing Automation Tools If My Business Is B2b?
Yes. There are many platforms out there to cover different needs. Not only can you choose tools specialized in B2B businesses, but you can even go deeper and find the one that works the best with your particular niche or product.
What Are The Basic Features For Which I Should Look Out?
Marketing automation is much more than just mailing or CRM platforms. Unfortunately, there is no one-size-fits-all platform since they offer very different benefits. Take a look at the full article so you can get a better grasp at the things you should look for in an eCommerce Marketing Automation tool
When Should I Start Using Marketing Automation Platforms?
As soon as you begin selling anything online. These tools and platforms not only can help you to understand your audience and forecast your selling process but also to understand how your customers behave, what and why they purchase, and their purchasing patterns. The sooner you can put all the data from your business together, the better.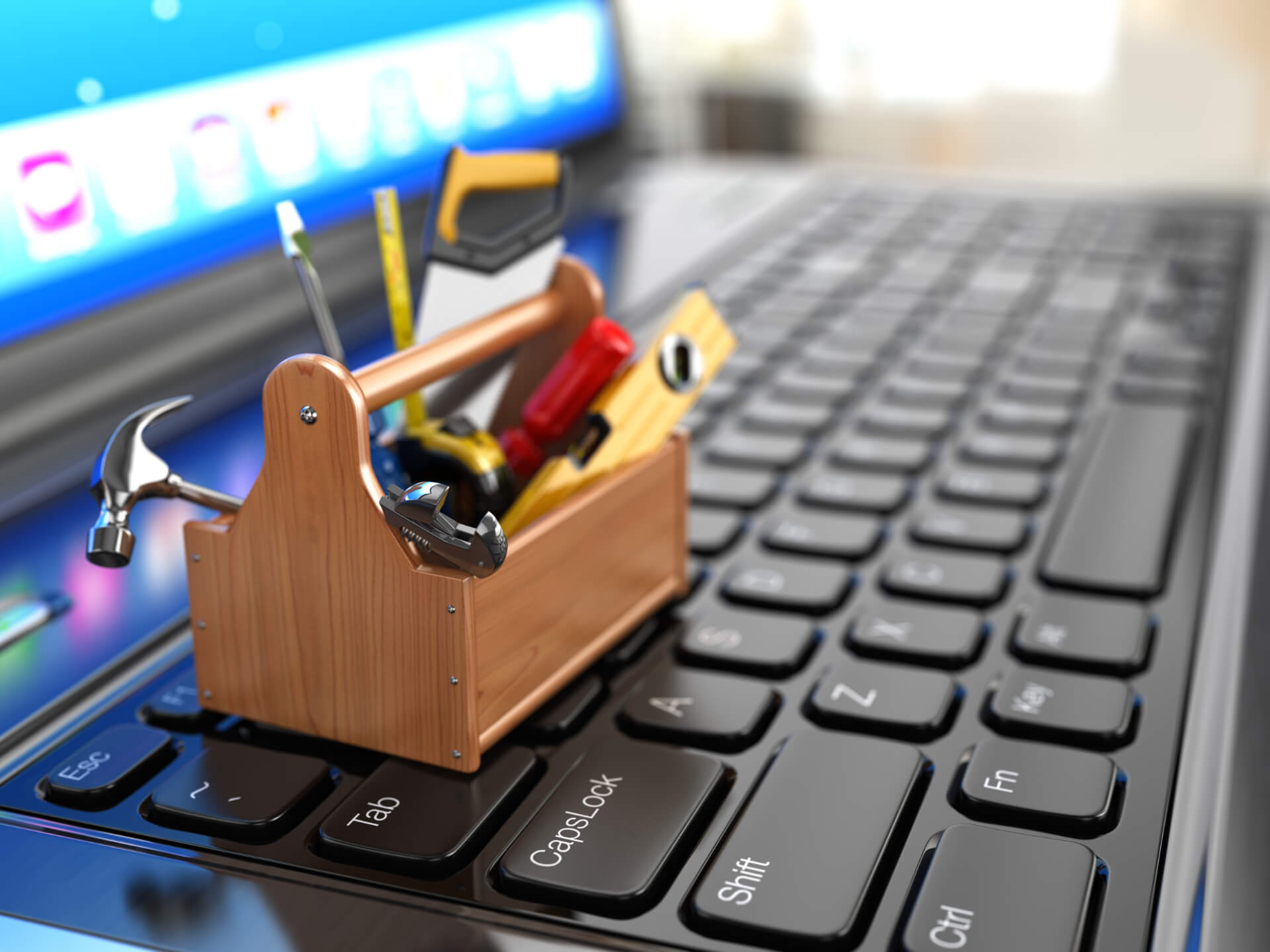 Which Is The Best Ecommerce Marketing Automation Tool?
There is no "winner" since all of them offer different solutions for different parts of the sales process. We suggest you take a look at the whole article to get a better idea of which ones will work better for you
Are Marketing Automation Tools Temporarily Solutions?
Marketing automation won0t be going anywhere soon. After COVID-19, most companies are constantly looking for better and easier ways to keep in touch with prospects and customers. Right now you can find a lot of options, but you can expect to see more and more with time.
Do I Need Previous Knowledge About Marketing Or Ecommerce To Use Them?
Most of the platforms we present here can be used "straight out of the box" with no specific knowledge required. But if you find any trouble with your chosen tool, most of them offer customer support 24/4 and training courses included in the cost.