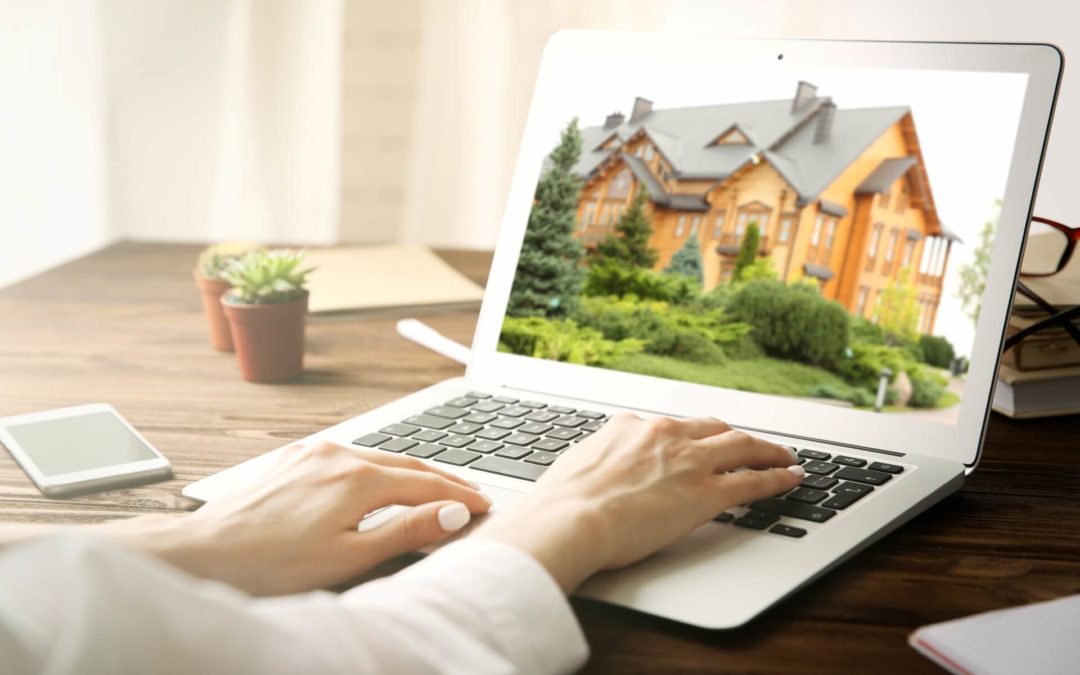 Real Estate digital marketing has changed in the new millennium.
As a realtor, you must have an online presence and knowledge of technological advancements. Once you have established an online presence, the rest is simple!
So let's take a look at those first steps you need to take, to get the best out of your Real Estate business.
First Steps Into Real Estate Digital Marketing
Clients today tend to buy houses differently, starting with online market research and a near-perfect vision of their future home.
Digital marketing has moved to the forefront of realtor marketing efforts. Establishing new ways to closing sales,
It is not wrong to say the real estate industry is dependent on digital marketing now.
Why Is Digital Marketing Important For Real Estate?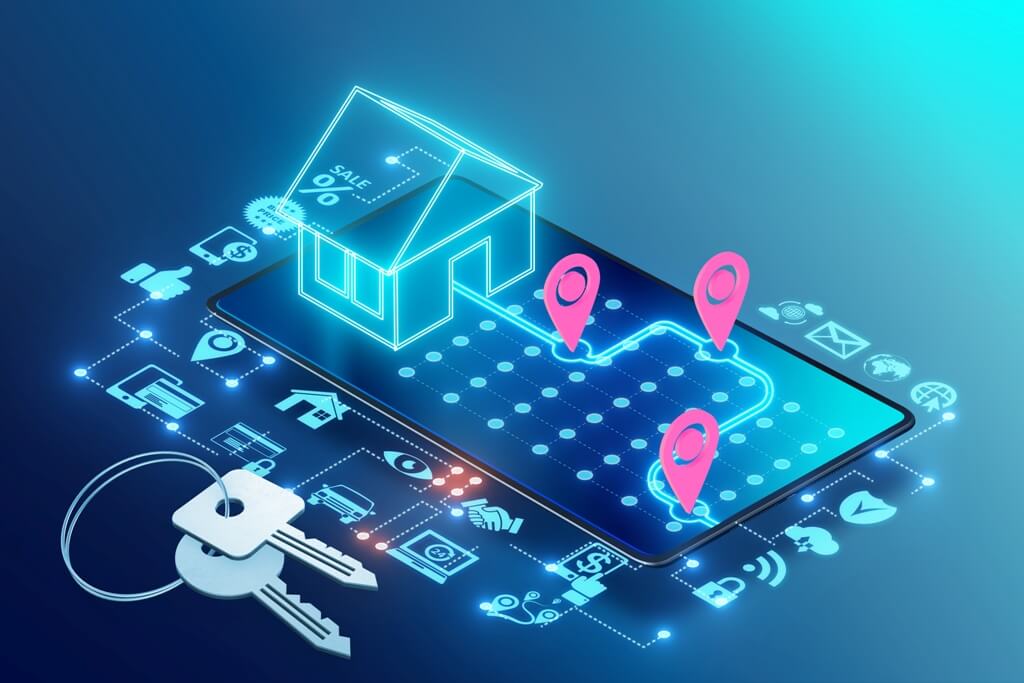 Digital marketing for real estate can be very cost-friendly. Real Estate Developers and Investors can connect with their target audience in less time and create an impressive and lasting impact on buyers.
"But wait! Normally people make real estate decisions after viewing the property!" -You may say, and you would be right!
The thing is people and investors like to conduct extensive research before even visiting the properties. That's why realtors must have a strong online presence.
Having a digital presence will assist brokers in executing the purchasing process a little easier for their clients.
With all the technological development we've had since COVID stroke, now you can give your potential clients the total tour of the properties completely online. And by doing so, the paperwork process becomes easier, because now nobody needs to go to your business office.
Pay Attention To The Real Estate Market In Social Media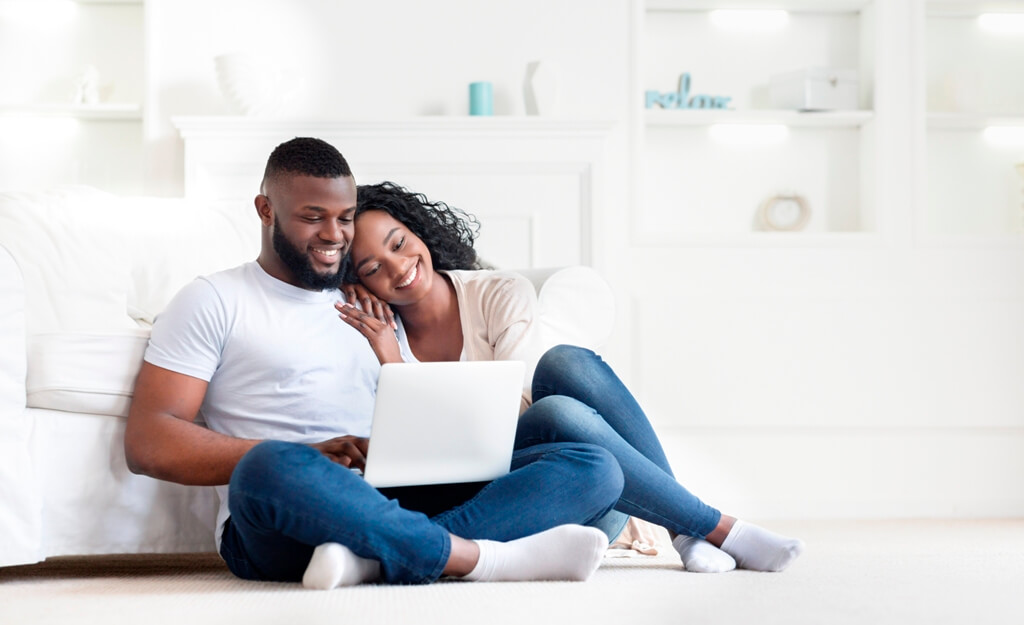 Social media has certainly changed the game for realtors finding different ways to get noticed online. Buying Facebook Business Ads and sharing pictures of new listings, numerous social media platforms have allowed real estate professionals to rebuild their brand and increase business.
Around 84% of realtors are currently using social media platforms. Modern-day real estate brokerages and realtors in the United States commit to differentiate themselves in a saturated market.
Create A User-Friendly Website
Many times you open a website and it takes forever to load, right? Well, we have to move away from that.
Having heavy pictures and many links can turn your website into a developer's nightmare.
A Real Estate Marketing professional can also develop a more responsive website that is optimized for mobile browsing. So we strongly suggest you get a good one.
6 Proven Strategies To Grow Your Real Estate Business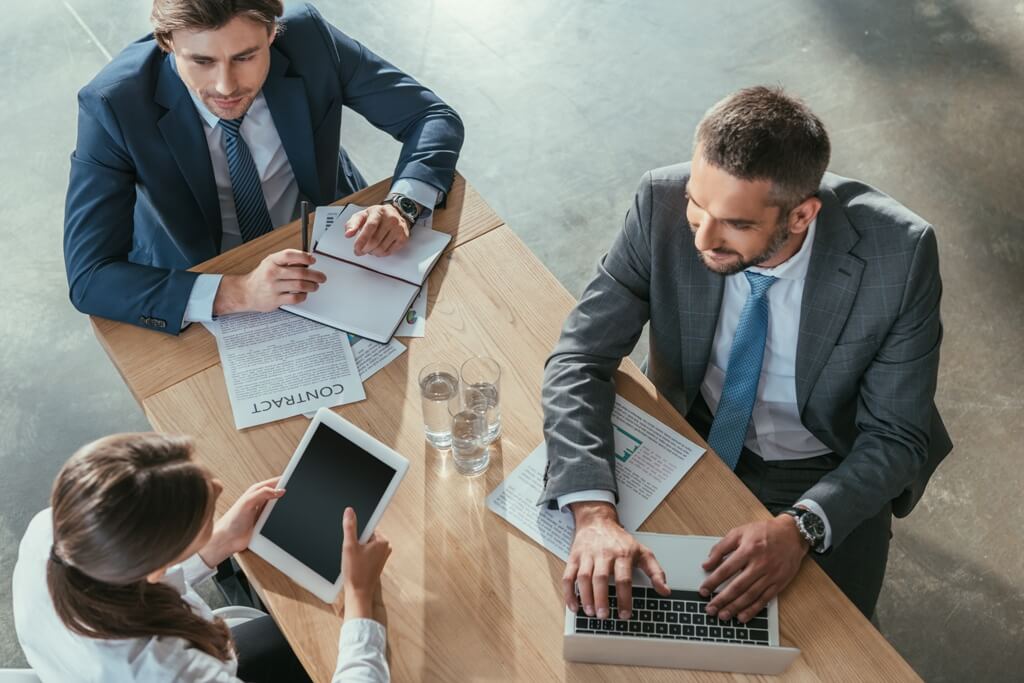 Keep in mind you need to develop a marketing strategy that stands on itself, and then, use the different platforms to bring that strategy to life.
That said, you also have to understand how different platforms work and which ones can help your business. Not all platforms work great for all businesses.
1 Different Plan For Different Platforms
Even if some of them look very similar, the audience and the mindset of the people visiting social platforms are very different.
It is crucial to understand this and develop an adequate strategy for every one of them.
You can use Facebook to build or even join neighbor groups while using Twitter to keep your audience up to date with Real Estate Developments.
Take your time to check what people are sharing on the different platforms, and get together with your team to come up with the best message for every social app.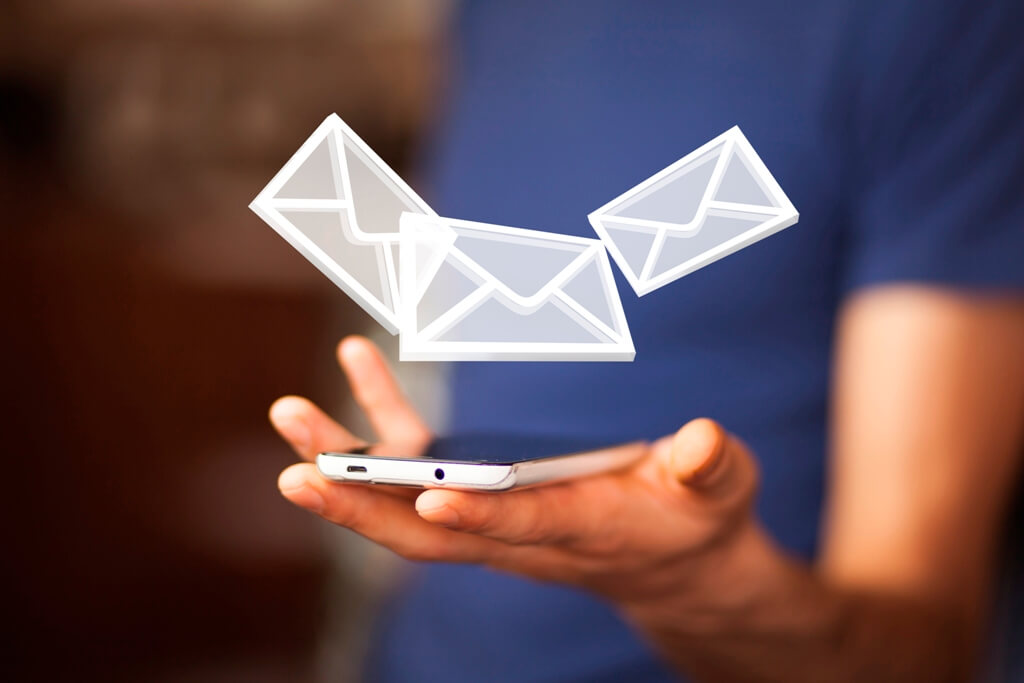 Email marketing can help you reach and talk to your clients, customers, and other interested parties.
You can put your database to work for you at practically no cost at all! Email marketing works great to keep in contact with clients and potential buyers.
Another great benefit of this strategy is that you can build your database with clients who already said they are interested in what you offer. Besides, building a list of clients' emails sounds way harder than it is.
As there is no real cost for sending emails to your client list, you can try different campaigns and strategies until you find the one that works for you.
3 Digital Marketing With Facebook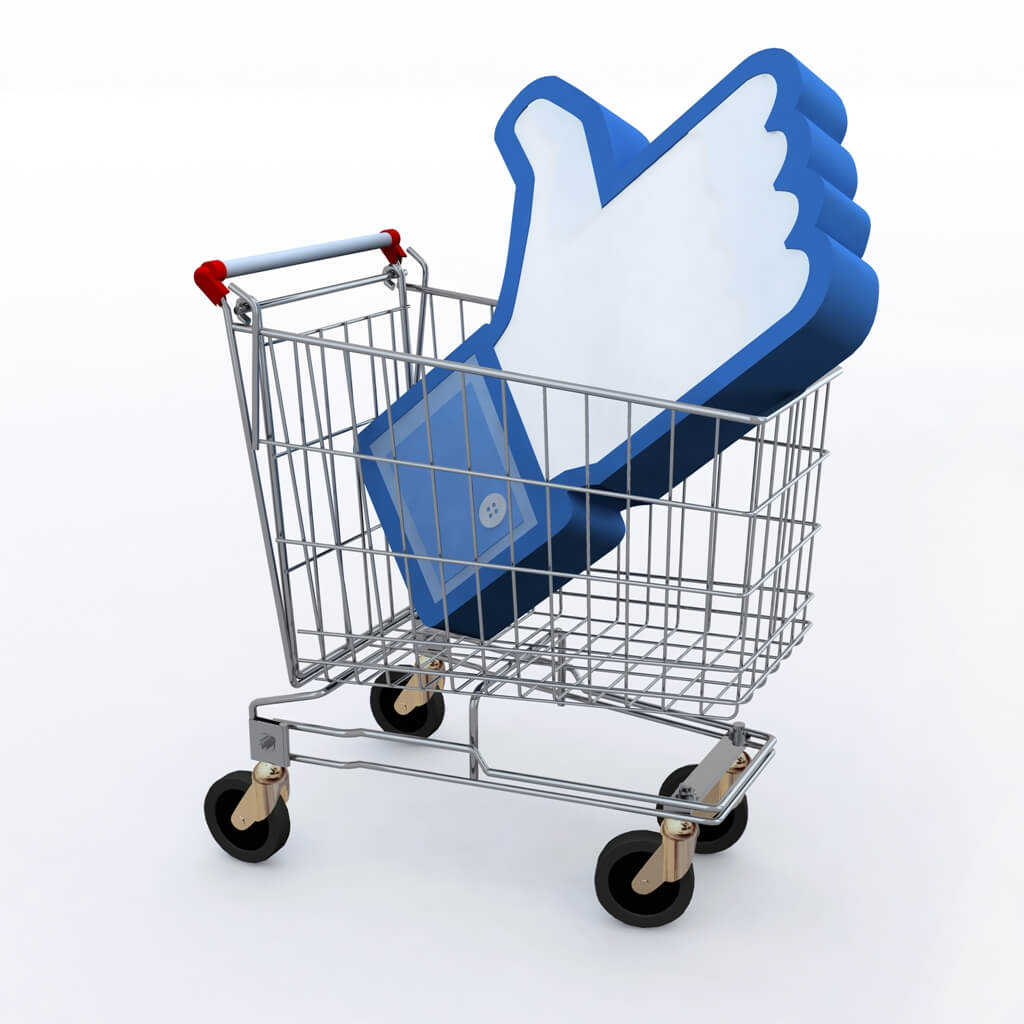 Facebook allows you to reach a massive audience and offers a wide range of paid advertisements.
It also allows organic posts, ideal for businesses to promote their brand and services. There can be too many ways to promote your business on Facebook.
Here are some steps you can take to get started with your Facebook campaigns.
First, you would want to create a business page.
If you want to have a solid and professional Facebook presence, you need to create a separate page for your business – your personal Facebook profile will not cut it. A page is like a regular profile, but it's for brands and businesses.
Also, instead of asking to "friend" someone, users must "like" a page to see its posts. When you set up your Facebook page, you will notice there are a lot of options to customize it.
You should add as much information about your business as possible, including your address, contact information, website, business hours, products, etc. It is important to also add a profile and cover photos that reflect what your business does.
4 How To Use YouTube For Real Estate Marketing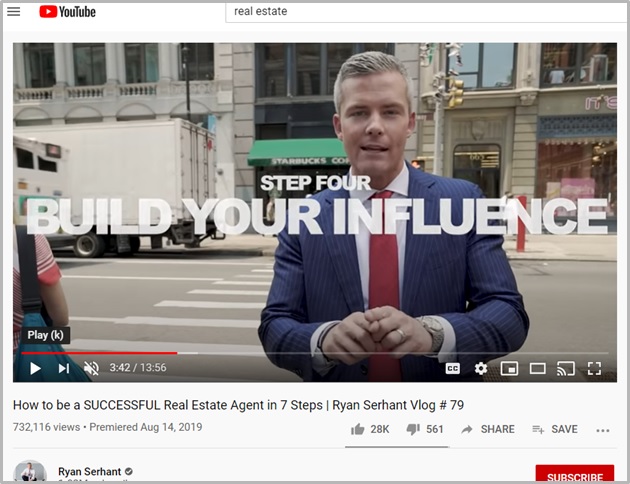 Youtube works great to showcase houses, but also to share your company values and to get involved in your community. The best part is that, just like email marketing, getting started has no cost.
It is one of the most useful tools when trying to build your brand or market your company. It is considered the second-largest search engine, and if you're not using it, you're missing out on a huge opportunity.
Is Video Content Effective?
Video content is already important, and with the advancements of streaming technology and mobile integration, video could likely become the most dominant form of content in the future.
When it comes to digital assets, video -both streaming live and pre-recorded pieces of content- is attractive, versatile, digestible, and shareable, which is not always the case for other forms of content.
It is estimated that video content is 600% more effective as a marketing tactic than print and direct mail combined.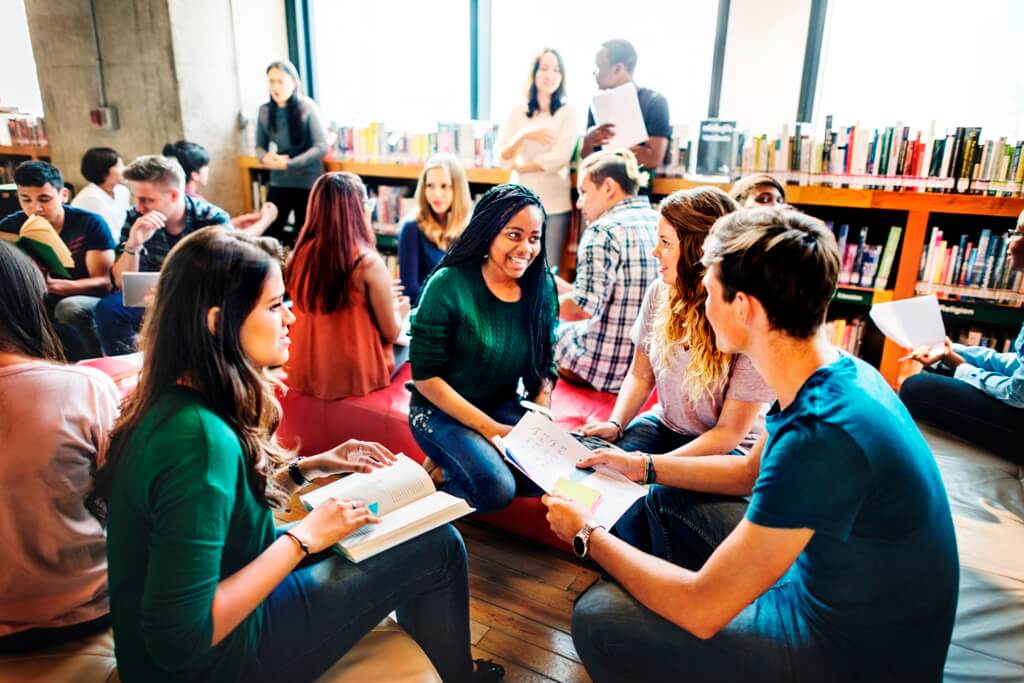 Building a large, sustainable community is one of the best ways to grow your brand. By publishing quality videos consistently and interacting with your users, you can build an audience that is engaged and eager to share your posts.
Having a loyal audience provides unlimited opportunities to market your products and services.
YouTube Is Mobile-Friendly
Creating content that is viewable on all devices is vital. The growth of mobile use is quickly outpacing desktop, so if you are not publishing content that is easy to see on smaller screens, you're alienating a large population.
Fortunately, YouTube's platform is mobile-friendly, which means videos you publish on YouTube will provide a similar experience on every device.
Make sure to add "subscribe" buttons to your videos and don't be afraid to ask for users to follow your channel. If you want to build an engaged audience, you will need to post consistently; don't just expect to go viral with one video.
Lastly, pique people's interest by posting unconventional videos. This means to tell an interesting story uniquely. There are millions of videos on YouTube, so to stand out, you need to think outside the box.
Once you establish your account and start getting comfortable with the basics, you may want to consider YouTube's advertising options to further grow your channel and brand.
5 Real Estate Marketing On Instagram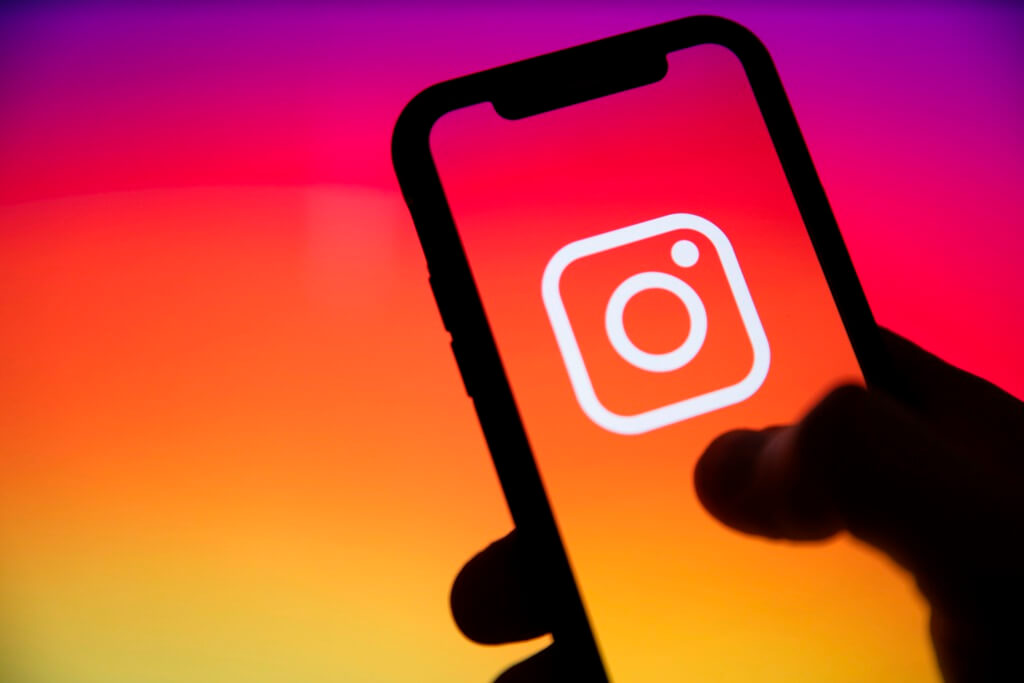 Instagram is a social platform in which users can share videos and pictures. You can also add captions, filters, and engage with others.
It is a platform that gives priority to visual content. Take this in mind when creating your campaign, and share here your best pictures and videos.
Here are some tips that will get you going on Instagram
Powerful Instagram Marketing Tips (That Actually Work)
Switch to a business profile

Before you start thinking about your Instagram marketing plan, be sure that you have an Instagram Business Account.

How to switch: You'll know if your Instagram account has access to the business profile by opening the app and clicking on your profile icon on the bottom right of the screen to access your profile. If you see this message on the top of the screen, you're eligible to switch to a business profile:
Use free Instagram tools

You can even get a breakdown of the demographics of your followers, including information on their age, gender, location, and most active hours.
Use product teasers

Instagram is a great place to advertise your products. And if you play your cards right, you will not annoy users or scare them off with advertisements, either.
Create sponsored ads

Instagram ads have become commonplace on the platform. The best part? You can control exactly how much you want to spend on them by setting an ad budget.
Use Instagram Stories

If you want to generate leads, Instagram Stories are here to help. They are only live for 24 hours, but Stories can be saved to any of your devices and reused at a later point.
Partner with influencers for a wider reach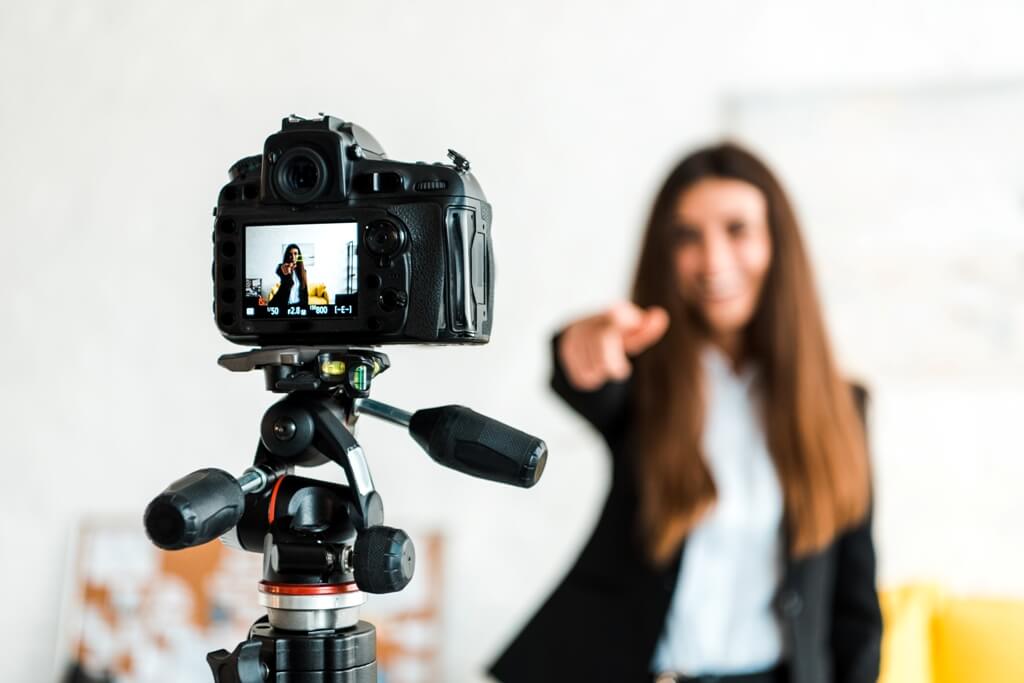 More and more people are buying services or products based on what they see in their feed from the influential people they follow. They trust them.
Collect user-submitted photos

Wouldn't it be nice if there was a way to create great content for your Instagram page without doing any of the hard work? And your followers will probably enjoy user-generated content even more than they enjoy yours because it is authentic and unpredictable.
Come up with an interactive branded hashtag


Creating a hashtag that your company (and other users) can search for is essentially free advertising.
Post at the right times


Over-posting on Instagram is a surefire way to turn off your existing followers. But you want to post consistently so that you stay in their news feed regularly. One of the best ways to do this is to only post during peak days and hours when your followers are online
Make sure you track the right metrics


You cannot improve your Instagram performance and optimize it unless you know how well your page and posts are performing (or underperforming). When you keep an eye on what the growth rate of your followers looks like, you can see how the kind of content your posting (or your posting frequency) is affecting things.
6 Digital Marketing On Pinterest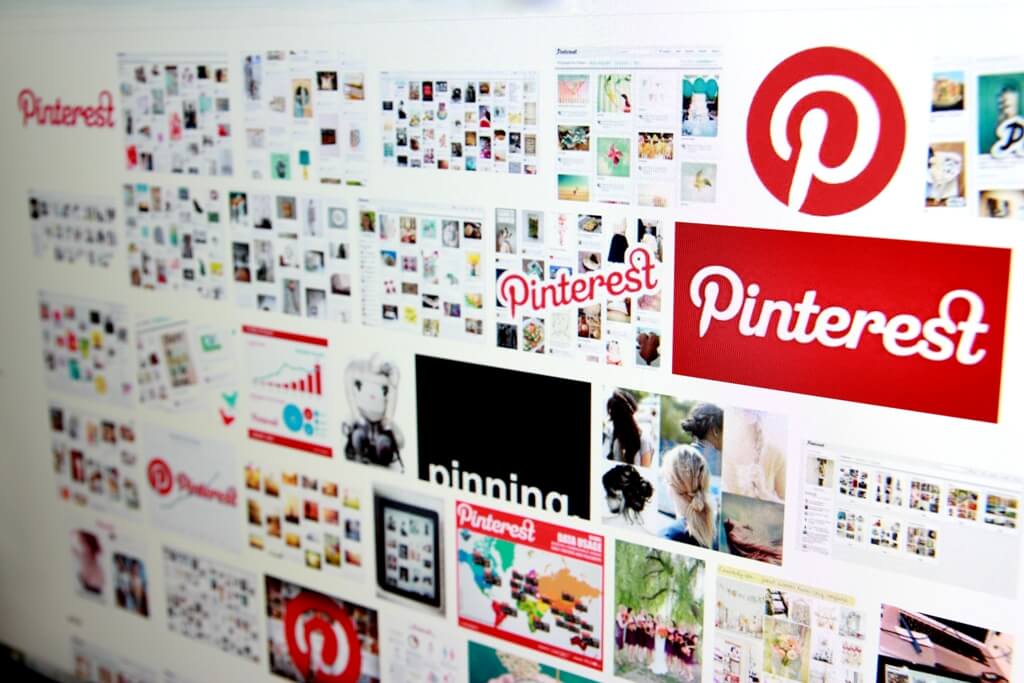 Pinterest for business is seriously underrated. This social application can help you reach more clients than you may imagine at first.
There are 22 million users there looking for ideas, inspiration, and DIY projects for their homes.
One of the best things Pinterest can do for your business is to turn people's curiosity into interest for your business.
To get a better picture and a good basis to set up your Pinterest strategy, here are some of the most important facts about who is using the platform
Pinterest Demographics
Female Users: 71%
Age groups:

18-29 years olds: 34%
35-49 years old: 35%

College Graduates: 70%
Non-US users: 50%
Adult women in the US: 42%
Women that are mothers: 80%
34% of users make $50,000 to $74,00 per year
94% of MKT professionals use the platform.
How To Use Pinterest For Real Estate?
This can be a highly effective tool to gain more exposure and reach otherwise inaccessible clients. To get it right from the beginning let's see some of the basics of pining.
Take Advantage Of Boards And #Hashtags
Make sure to create boards that can catch the eye of people interested in real estate. For instance, you can create a board about Modern Architecture or themed interior decoration, and use hashtags as #Architecture, #RealEstate, #HomeDeco, #Interior, etc.
Make Your Pins The Right Size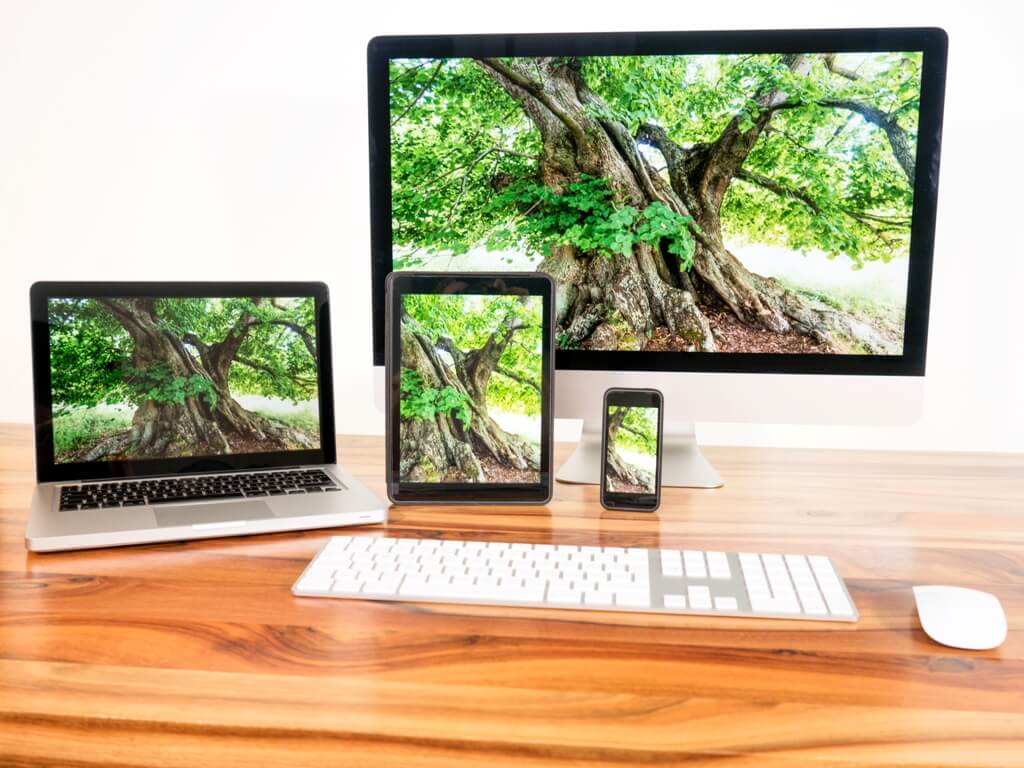 Best looking pics on Pinterest are those which use a 2:3 or a 1:2 ratio. And the best resolution for images is 600 X 900 pixels.
To show, not to tell
Write a brief text for your pins, but remember this is a visual platform. Do not overwrite.
Test Your Pins
Check your profile on different devices to make sure it looks the best way possible. Sometimes your boards and pins won't look the same on your desktop computer as on your smartphone.
Enhance Your Pinterest Experience
Alternatively, you can use tools as Tailwind Create to create pins and board that hook your audience.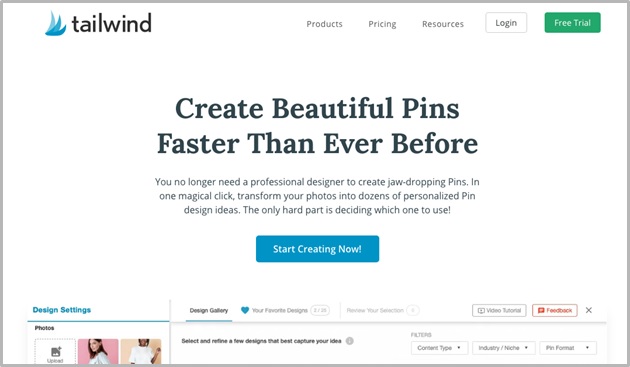 If you want to know more about how to use Pinterest for your Real Estate or any other business, we have an entire guide about how to do that, take a look here and let us know how it worked for you!
Other Real Estate Marketing Opportunities
We develop a complete guide about all social media platforms and the best way to use them for Real Estate. Check the full article
For now, here are some of our best tips to use those platforms for Real Estate Marketing
It was a hit in the early 2000s, but now it is more of a niche community. Many companies still use it to share news and updates.
It still has a growing base of about 500k million users. Since posts here are limited to 280 characters, you need to use good concise copy to get the most of it.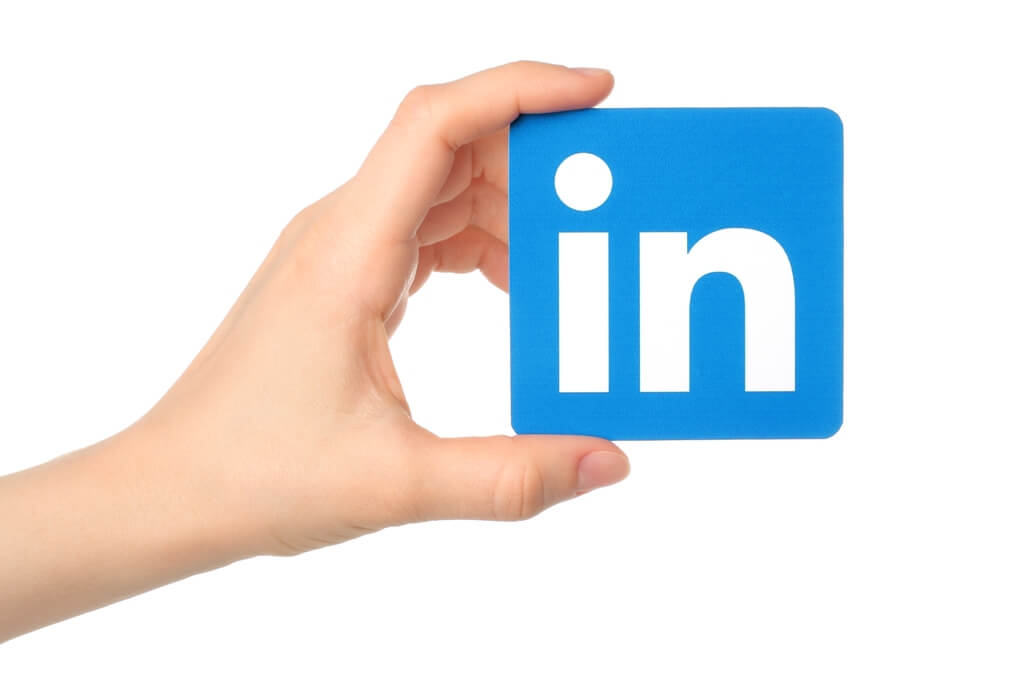 Linkedin switched from a job-searching app to a content platform, and that gives you big advantages! It has already more than 50k million users and it can mean a lot of networking opportunities. Since Linkedin's reach is not limited to your network (like Facebook) you can reach practically anyone with a profile there.
Many people tend to think blogging died a few years ago, but nothing could be far from true! The truth is since all search engines work based on SEO content, blogging became more relevant than ever.
An appropriate SEO strategy can drive a lot of organic traffic to your website, but most important, it can drive people with a genuine interest in the topics you are writing about.
As you can see, transitioning from traditional to digital marketing in Real Estate is something you should think about seriously, if you want to get ahead of the competition.
This is a great moment to do it! Since many competitors are still trusting traditional media, and the ones succeeding on Digital are just a few. There is still a lot of room at the top of that mountain. Do not let others take it from you.
And please! If you still have any questions about the best way to get your Real Estate Business into the digital world, let us know!
If you found this article helpful, I advise you to read this one as well. How To Sell Real Estate With Social Media.